Premier Roofing Services at Dom Restoration & Roofing
Atlanta, GA: Dom Restoration & Roofing is a premier professional Atlanta roofing company. The company offers a variety of roofing needs beginning with a free roof inspection. They offer inspection services twice a year as this helps keep the roof in top condition. After inspection, they provide a detailed report and recommendations. Their other key services are roof repair if the roof is still in good condition; otherwise, a replacement may suffice. For roofs that cannot be repaired, the company offers roof replacement services using high-quality roofing materials sourced from top brands.
As one of the leading roofing companies in Atlanta, the company has a team of experts that offers consultation services giving convenient options depending on the client's needs and budget. The employees are fully insured to guarantee safety. Besides the team, the company also uses high-quality materials with a lifetime warranty on shingles. The company spokesperson has this to say, "We know the importance of details such as leaving your yard clean. That's why we do not only recruit the best but also take time to train our staff on exceptional customer's service. From coming to your home, giving free roof inspection, to tackling the actual problem, we maintain professionalism while remaining friendly at the same time with every construction project."
Referral Program and Other Services at Dom Restoration & Roofing
The roofer offers other services besides roofing which include gutter repair, roof ventilation, gutter cleaning, and chimney siding repair. The company offers free estimates by phone, email, or by filling a contact form on their website. They also handle the insurance process on behalf of their clients. The veteran-owned family business prioritizes customer satisfaction, including affordable prices for all its services. Their processes are also prompt, with new roof replacements taking as little as a day to complete.
Dom Restoration & Roofing roofer has a great referral program that enables their clients to earn between $100 to $ 500 by referring their friends, family, or colleagues. This is offered as a thank you gesture every time the referral goes through to complete billable service. To make a referral and earn free dollars, head to their website and fill a referral form. They get back within 24 hours. Dom Restoration & Roofing is accredited by the Better Business Bureau (BBB), having met the high standards and high accreditation demands that means the company can be trusted and has minimal if any customer complaints.
Contact Dom Restoration & Roofing
Dom Restoration & Roofing is located at 594 Wimbledon Rd NE, # 6113, ATLANTA, GA, 30324, USA. They can be reached by phone at (678) 790-7086. Visit their website for a detailed video portfolio of their projects and more information on their services.
Media Contact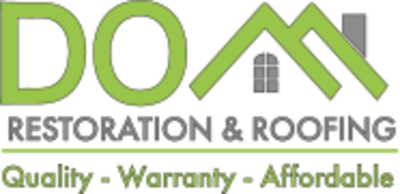 Company Name
Dom Restoration & Roofing
Contact Name
Duhlicher Oxana
Phone
(678) 790-7086
Address
594 Wimbledon Rd NE, # 6113
City
Atlanta
State
GA
Postal Code
30324
Country
United States
Website
https://domroofing.com/
https://www.digitaljournal.com/pr/dom-restoration-roofing-a-premier-roofer-in-atlanta-georgia-provides-reliable-roofing-solutions-to-residential-and-commercial-properties