Subscriptions and Recurring Payments by

Effectively generate stable cash flow with subscriptions
Flexibly create custom subscription plans
Accept payments via PayPal and Cash on Delivery
Support both subscriptions and one-time purchases
Stimulate buyers purchasing with free trials, discounts, free shipping
Subscriptions and Recurring Payments by Amasty is a good choice for businesses who want to sell products with subscriptions and recurring prices. With this extension, you can create several subscription plans to meet the demands of customers. Customers themselves can buy subscriptions along with regular products.
Visit

aheadworks
Subscriptions and Recurring Payments by Aheadworks
Enable to add many products in a subscription
Configure every product on trial and initial fees
Buiding subscription products with mass actions
Enable to transparent checkout process
Apply check out for all PayPal, Stripe, and Authorize.Net
The module is the best tool to create multiple subscriptions for your Magento store and provide the best information about products or the best service for your customers.
Visit

cryozonic
Subscriptions and Recurring Payments by Cryozonic
Supports customers to check out with Apple Pay
Complete admin area integration with refunds, creating new orders, saved cards and invoicing orders
Provide trial periods for subscriptions
Notify customers the receipts via email
Security and PCI compliance using Stripe.js and card tokenization
Support multiple languages and currencies
You are searching for an advanced tool to improve that will be secured and PCI compliance for your products and subscriptions. This module will help you create and manage recurring payments with different currencies, languages. Whenever your customers purchase a subscription, you will receive the notification. Moreover, it does not require you to renew card or update when customers renew the card.
Visit

magedelight
Subscriptions and Recurring Payments by Magedelight
Easy to manage Subscription Product
Support the understandable Payment Gateway
Enable to be secured & PCI Compliant
Inform if the subscription fails
Notify to customers about the changes of subscription
It is so important for your Magento 2 Store to improve services besides the purchasing process. Especially, your customers will be more satisfied with good subscription plans, auto shipments, therefore, the subscriptions and recurring payments extension is the best for your store.
Visit

sparsh-technologies
Subscriptions and Recurring Payments by Sparsh-technologies
With Paypal express checkout, all online recurring payments can be managed
Enable/disable recurring payment per product
The trial period, initial amount, auto bill, can be defined by the admin
View/active/suspend/unsubscribe any customer subscription
Customers can track all subscription details and transaction history from his/her account
The PayPal Recurring Payment extension for Magento 2 by Sparsh provides support for the online recurring payment with the PayPal Express Checkout payment method. If you need to run a subscription service by invoicing the customers and collecting payments regularly and want to pull in the consideration of doing this over the web, then this extension is for you.
Visit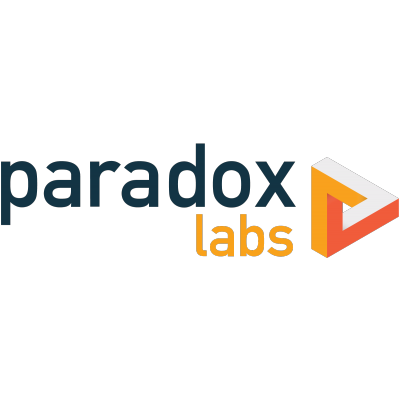 paradoxlabs
Adaptive Subscriptions by Paradoxlabs
Enable subscriptions for guests
Allow customers to choose subscription frequency from product options
Pay for subscriptions with multiple payemt methods
Define custom pricing for each subscription
Enable customers to manage their subscriptions
Adaptive Subscriptions by Paradoxlabs helps you to achieve dependable revenue and brand loyalty. The extension enables your customers to subscribe as guest thanks to an auto-registration during checkout. You can create flexible subscription options catering to the different demands of your customers.
Visit

milople
Recurring and Subscription Payments by Milople
Configure subscription options available on product page at the backend
Allow buyers to choose subscription on cart and checkout
Create multiple subscription plans and apply to certain products
Control subscription plans and terms
Set discounts on subscriptions and apply to a specific group of customers
Subscriptions and Recurring Payments by Milople takes the subscription service to the next level. This extention helps online store owners increase the repeat customers and revenue by seamless rental, recurring, membership, and subscription plans.
Visit

magenest
Subscriptions and Recurring Payments by Magenest
Create subscription plans and assign to products
Set the right for customers to choose a start date or not
Accept payments via PayPal and Cash on Delivery
Easily manage customers and subscription profiles
Allow customers to suspend, cancel, and revew subscription from My account dashboard
Subscriptions and Recurring Payments by Magenest enables Magento 2 store owners to improve the subscription experience for their customers. Customers can easily subscribe to their favorites products and services with different subscription plans. They can also cancel and renew their subscriptions anytime from a single dashboard.
Visit

webkul
Subscriptions and Recurring Payments by Webkul
Manage various subscription products and track customers' recurring payments
Create and manage duration types for subscriptions
Set recurring payments with PayPal and Stripe
Support both online and offline recurring payments
Customers can view their subscription details
Subscriptions and Recurring Payments for Magento 2 by Webkul enable users to create subscription products easily, set duration types for subscriptions, and provide suitable recurring prices for each type. All subscriptions are logged with all important information, such as order ID, product name, customer name, subscription type, etc.
Visit
Sours: https://www.mageplaza.com/review/subscriptions-and-recurring-payments/
Subscriptions & Recurring Payments
The subscription business model becomes more and more popular nowadays because of its tremendous benefits. For customers, they can have their frequently used products at a better price and save time when they only need to fill in their card information only at the first purchase. For merchants, they can sell more to grow the revenue gradually. Financial management is under your control as you know exactly how many products and when they are sold.
Subscription & Recurring Payments for Magento 2 is a great tool that helps you take advantage of the subscription model. The extension allows customers to subscribe to any product – they will be able to automatically reorder the products in a specific interval, and an amount of money will automatically be deducted from their account.
Three payment methods are supported including PayPal, Authorize.net, and Stripe.
Account & Pricing
PayPal
To set up this payment method, you need to have a PayPal merchant account. If you have a personal account, you can convert it to a Business account (except Brazil). Create a new account directly here for free. There is no termination fees, no monthly fees. You are only charged in the following circumstances:
When you receive money from a purchase
When you receive payments from outside your country or region
When you send personal payments using a debit or credit card
When you send money from your PayPal account to your bank account using an eligible debit or prepaid card
For detailed pricing, visit here.
After that, use the PayPal API to connect your account with your Magento store.
Stripe
You need to have a Stripe merchant account first. In case you haven't signed up yet, visit here for registration. After that, get an API key in your user dashboard to connect your Stripe account with your Magento 2 store.
Per successful card charge, Stripe will charge 2.9% plus 20p for non-European cards and 1.4% plus 20p for European cards. To see specific pricing, go here.
Authorize.Net
You need to have a merchant account, a bank account that assures you'll get paid when a customer purchases goods or services from you.
The All-in-One Option is good for small businesses that don't have their own merchant accounts with a bank provider. There's no setup fee. The monthly cost is $25 and you'll be charged 2.9 percent plus $0.30 per transaction.
The Payment Gateway Only is for businesses that have a merchant account and just need the technology to process and accept payments. This plan will cost $25 each month, plus $0.10 per transaction and a daily batch fee of $0.10.
The Enterprise Solutions are uniquely customized for businesses that ship more than $500,000 per year. Pricing is tailored to each company, so you'll have to reach out for more information.
For more information, please visit here.
Security
The extension complies with PCI DSS, the most popular security standard for online payments in the world. Checkout flow will be different, depending on the chosen payment options.
Stripe: The customer needs to enter the credit card number to place orders. This payment method uses the iframe form provided by Stripe. No customer data is entered or stored on the Magento server. After the checkout is complete, only tokens are stored on the Magento server. It is eligible for PCI SAQ A level.
Paypal: When choosing Paypal, the customer will be redirected to the Paypal website to continue the checkout. Customer data is entered directly into the Paypal server. No customer data is entered or stored on the Magento server. After the checkout is complete, only tokens are stored on the Magento server. It is eligible for PCI SAQ A level.
Authorize.net: The customer will enter the card info in the Magento checkout form, then these data are sent to the payment gateway. No customer data is entered or stored on the Magento server. After the checkout is complete, only tokens are stored on the Magento server. It is eligible for PCI SAQ A-EP* level.
Feature Summary
PayPal, Authorize.net DPM, and Stripe payments included
PCI DSS Compliance
For Admins
Create and manage subscription plans
Assign subscription plans to product(s)
Manage customers' subscription profiles
Track the subscription payments of each customer
Cancel the subscription manually from the admin panel
Enable/Disable Trial Subscription (Trial Billing Amount, Trial Billing Cycles, Enable Initial Fee)
Allow customers to select a start date for their subscriptions
Display subscription plan with multiple styles: Drop-down list, Radio button, Selection box
For Customers
Create and manage subscription plans
Customers can suspend, cancel or renew their subscriptions in their Account Dashboard in the front-end
Exclusive Features
Create & Manage Subscription Plans
Our Subscriptions & Recurring Payments extension allows a store owner to create subscription plans in the back-end and choose which product to apply:
Simple products, configurable products supported
Custom billing intervals, limited or unlimited billing cycles
Set an initial fee for a subscription plan, there is no restriction to the value of the initial fee
Merchants can set up a trial period for a subscription in the back-end. This lets customers try out a product free-of-charge
Set the maximum allowed number of retries for payment failure, after which the subscription will be put on hold
Manage Customers That Have Subscription Plans
You can view and edit the detailed information of each profile. As an admin, you can make changes to a customer's subscription plan or cancel it.
Better User Experience For Customers
This extension comes with a more refined plan selector design for the front-end. This "subscription view" is separated from the default Magento. Additionally, to see what they are subscribing to, customers can go to the "My Subscriptions" section in their account dashboard. There they will see the list of their on-going and past subscriptions. Customers can choose to renew, suspend, or cancel these plans.
High-Quality Extensions & Services
100% open-source
Free lifetime updates
6-month free support
Demo & Docs
FRONT-END DEMO | BACK-END DEMO | DOCUMENTATION | SUPPORT PORTAL
Sours: https://marketplace.magento.com/magenest-module-subscription.html
Magento 2

Subscription and Recurring Payments

Version 101.0.0 - Updated: March 17, 2019

Compatibility: Magento 2.1, 2.2, 2.3

- Compatible with Magento 2.3 CE, EE and B2B
- Major code structure refactor
- Add: Subscription with StripePayment
- Add: Subscription date
- Add: Display subscription invoice
- Add: Paypal, authorize webhook
- Add: New template choose subscription


Version 2.0.0 - Updated: October 26, 2017

Compatibility: Magento 2.1, 2.2

## [100.2.0] - 2017-10-26.
### Added.
- Implement logger.
- Stability fixes.
- Major code structure refactor.
- Compatible with Magento 2.2 CE, EE and B2B.


Version 1.0.5 - Updated: September 27, 2017

Compatibility: magento 2.1

- New order will be created as new billing cycle starts.
- Refactor databases.
- Minor logic fixes.


Version 1.0.4 - Updated: September 1, 2016

Compatibility: magento 2.1

- Ability to enable recurring feature with configurable products.
- Minor fixes.


Version 1.0.3 - Updated: July 28, 2016

Compatibility: magento 2.1

- Added Authorize.net subscription feature.

Version 1.0.2 - Updated: June 13, 2016

Compatibility: magento 2.1

- Integrated trial period and initial fee into each billing options.

Version 1.0.1 - Updated: April 13, 2016

Compatibility: magento 2.1

- Admins can manage recurring profiles with grid view and detail view.
- Users can also view their recurring profiles. They can suspend, cancel and reactivate their profiles.
- A cron job is set to be activated every minute. This cron job will get the latest profile status and information.


Version 1.0.0 - Updated: March 31, 2016

Compatibility: magento 2.1

### Added
- Enable a product of type simple, virtual or downloadable to become a subscription product
- Admin can have full control of a product's recurring options, including:
+ Enable recurring feature
+ Customer can define start date or not
+ Number of maximum payment failures
+ Auto bill on next cycle
+ Multiple billing options, each has period unit (Day, Week, Month, SemiMonth or Year), billing frequency and max billing cycles
+ Enable trial and its options (amount, period unit, billing frequency and billing cycles)
+ Enable initial fee and its amount
- When a customer purchase a product that has recurring feature enabled, regular check/order checkout will also create a recurring profile.
- Customers can checkout with Paypal easily, they can also manage their recurring profiles in My Recurring Profiles in My Account
- Admin can manage all recurring profiles in Magenest Subscription -> Recurring Profiles


Sours: https://store.magenest.com/magento-2/subscriptions-and-recurring-payments.html
7 Cool features of Magento Recurring and Subscription payment extension by Milople
Advanced Subscription Products
The Advanced Subscription Products extension for Magento 2 allows configuring adjustable subscription plans for various product types. After subscriptions are appended to the required products, they become available for purchase. Shoppers can find them in a subscription plan selector together with the one-off purchase option (if available). With the mixed cart feature, customers can purchase both single and recurring products within the same cart provided by Magento 2.
Customers are able to edit subscriptions effortlessly and update their payment info any time right in their Customer Area.
Also, this membership extension for Magento 2 merges subscriptions with the same shipping date into single orders. This way, customers can benefit from purchasing multiple subscriptions per order. Those customers who purchased subscriptions in a Magento 2 store can be notified about each invoicing status change (if the corresponding option is enabled by an admin).
Business Value
Create and easily manage flexible subscription plans in your store.
Maximize your profits by appending subscriptions to a wide range of products;
Give customers the necessary freedom of choice by letting them purchase any combinations of subscription and one-off products from the same cart;
Let subscribers save on shipping by grouping same-day subscription product deliveries in single orders;
Keep subscribers updated on their billing status with email alerts;
Give customers the opportunity to choose the appropriate payment method from a wide range to meet their preferences.
Feature Highlights
Payment methods update
Customers can edit subscriptions effortlessly and update their payment methods any time right in their Customer Area.
Advanced Pricing
Offer different prices for different customer groups, bulk purchases, or discounts based on catalog price rules.
Free Shipping For Subscriptions
Motivate customers to subscribe by offering free shipping for subscription (as opposed to paid shipping for one-off purchases of the same products).
Hide cancellation link
Limit the opportunity to cancel subscription either store-wide or only for particular plans
Different Product Types for Subscriptions
Provide customers with as many product subscriptions to choose from as possible by appending subscription plans to simple, configurable, downloadable, virtual, and bundle products.
Quick Subscription Configuration
Create new subscription plans almost instantly by configuring the required number of payments, payment frequency, and several specific pricing parameters.
Subscription Plan Assigning & Sharing
Assign one or multiple subscription plans to your products. Set your products to be available as subscription-only, one-time only, or in both variants. Share the existing plans among multiple products (with individual plan settings).
Per Product Subscription Setting
Configure initial fees, trial and regular payments for each product individually. Or, opt for automatically calculated values (based on the selected subscription plan's settings and the product's price).
Intuitive Plan & Subscription Management
Easily manage the existing plans and active subscriptions from the separate backend grids. If required, edit the individual plan's parameters, enable, disable, or delete the selected plan(s). Change the status of the existing subscriptions to 'active', 'suspended', or 'canceled' (massively or individually).
Plan Selector
Let shoppers choose the preferable subscription plans from the subscription plan selector. The selector will list all the subscription plans configured for a product along with the one-off purchase variant (if provided).
Subscription Details
Once a shopper has chosen the plan in the selector, he/she sees the plan details section. The section contains the info about the first and regular payment amounts and billing cycle.
Combined Shopping Cart
Make the shopping process just impeccable by allowing customers to add subscriptions to the cart along with one-off products.
Same Day Delivery Merging
Add the benefit to your subscriptions by merging subscriptions with intersecting shipping dates in single orders.
Email Alerts
Let subscribers know about each invoice status change by sending them email alerts. The available alert options include the successful and failed billing emails and the next billing reminder.
'My Subscriptions' Tab
With this subscription extension for Magento 2, your customers can conveniently keep track of their subscriptions. The required data is provided in the 'My Subscriptions' tab.
Mobile Adjusted Design
Make subscription purchasing seamless on mobile devices.
Payment Methods
The subscription extension provides customers with a choice of payment method:
Adyen CC;
Adyen Google Pay;
Adyen Apple Pay;
Cash on Delivery;
Authorize.net;
PayPal (via Braintree);
Stripe (official);
Credit card (Braintree);
Bambora APAC (Aheadworks Bambora APAC Payment module required);
NMI payment (Aheadworks NMI Payment module required).
Web API and GraphQL support
Demo
Experience the extension firsthand:
Enhance This Extension With The following:
Reward Points - allows customers to earn points from any subscription orders (initial and recurring) and apply points towards initial orders with subscriptions.
Support Policy
Included technical support:
Magento Open Source (CE) version - 3 months of free technical support
Magento Commerce using on prem (EE) version - 3 months of free technical support
Magento Commerce on Cloud (ECE) version - 3 months of free technical support
Sours: https://marketplace.magento.com/aheadworks-module-sarp2.html
Subscription products magento
Using subscriptions
How to enable and configure subscriptions
You can enable subscriptions for any Magento product from the product configuration page. When creating or editing a product, scroll down until you see the Stripe Subscriptions section:
Configuration options for subscriptions
Here, you have the following options:
Subscription Enabled: Turn this on to convert this product into a subscription.
Frequency: Select Days, Weeks, Months, or Years. The customer frontend displays whatever you select here for the frequency. If you prefer to display 30 Days instead of 1 Month, set this to Days instead. If you select Days, the subscription is also created in days in your Stripe account.
Repeat Every: This number determines the length of the billing cycle for a subscription using the frequency defined above. For example, if you selected Days for the Frequency setting, billing occurs every 30 days.
Trial Days: Enter the number of days before the first charge for the subscription (i.e., the number of free days).
Initial Fee: Enter an amount to charge in addition to the subscription price.
You don't need to create a subscription plan in your Stripe account. A subscription plan is automatically created for this product when your customers check out.
Additional configuration
You can configure additional settings in the Payment Methods section of the Magento Admin Panel.
Payment method configuration options for subscriptions
Shipping Cost: You can configure the shipping cost to create only one charge (when the customer places the order), or on a recurring basis. If you charge on a recurring basis, it's added to the subscription invoice for every billing period, as shown below:
Summary view of a subscription invoice
Viewing or canceling subscriptions
When customers navigate to their account, they can view their purchased subscriptions by clicking the My Subscriptions link on the sidebar:
Viewing active subscriptions
Customers can view or cancel their subscriptions and edit their shipping address from here. When they edit their shipping address, it doesn't affect the original order, it only affects the metadata on the actual subscription.
Creating recurring subscription orders using Stripe webhooks
When you create a monthly subscription for a customer, Stripe issues an invoice every month, which is automatically paid in your Stripe account. If you configure webhooks, Magento receives notifications from Stripe upon invoice creation. The module automatically creates a new order for that subscription product in your Magento Admin Panel for each subscription invoice. If the customer originally placed the order with multiple subscriptions and products in the same cart, the module generates separate orders, one for each subscription invoice. These recurring orders don't include the initial subscription fees, and the module recalculates the shipping and tax amounts for each individual recurring subscription product.
Changing a customer's subscription
You can increase or reduce the subscription price for a specific product, or change the shipping cost, product name, or tax rates of an order. To do so, you must migrate existing subscriptions from an old plan to a new one using a CLI command within the Stripe module.
This creates a new order for as if the customer placed the order during checkout. The billing and shipping details are the same as the initial order, and it uses the same payment method for the subscription.
The module recalculates the order totals based on the new tax rules, shipping method, price changes, etc. If the original order had any discounts, they also apply to the new order. The total doesn't include any of the initial fees.
Successfully placing the order cancels the original order, including the . The module adds a comment to the original order mentioning the migration to a new order, and the cancellation of the associated subscription in Stripe. The customer also receives a new order email that tells them their subscription billing details have changed. They can review the new totals in the same email.
If the module can't place the order for any reason, the built-in rollback system cancels the new order creation and leaves the original order intact.
You can use the as the , which means that the module only recalculates the order totals. It's possible to migrate from simple subscription products (physical products with a single SKU) to virtual subscription products, but not the other way around. This limitation is because physical products require a shipping address but virtual products don't.
The order ID parameters are optional. If they're not specified, the script processes all orders in Magento from all store views and all Stripe modes. If you have multiple Stripe accounts configured, the script migrates subscriptions from all Stripe accounts.
Migrate Stripe Subscriptions from another platform to Magento
To migrate subscriptions from another platform, you need to perform the following tasks:
Create a mapping between your Magento customer IDs and the Stripe customer IDs in the "stripe_customers" database table of Magento. You can do this with the following SQL statement in your database:
Create and configure all subscription products for old orders from the Subscriptions by Stripe tab under each product's configuration page:
Subscription configuration form
Migrate the orders from your old platform to Magento. If you plan on creating these manually from the Magento admin area, you can use the Check / Money Order payment method so it doesn't collect a live payment. After you finish the order migration, you can then replace this payment method with Stripe using the following SQL command:
After creating the orders and products successfully in Magento, update the existing Subscriptions in your Stripe account to set the following metadata:
Subscription metadata list
A helper is available to perform this update for you. From your Magento directory:
Test the creation of recurring orders based on subscription renewals:
Check that you have at least one configured webhook in your Stripe dashboard under Developers > Webhooks.
From your Stripe Events section, locate an event that you want to test. The event type must be and the Invoice must belong to a Subscription.
From the event page, scroll to the bottom, expand the webhook request and copy the Request body under the successful webhook request.
Using Postman or a terminal, send a POST request to with the request body copied above. Make sure that the metadata in the payload includes and .
Check that the HTTP response code is and that the module created a recurring subscription order in Magento.
Sours: https://stripe.com/docs/plugins/magento-2/subscriptions
Creating a subscription plan - Subscription and Recurring Payments for Magento 2 by Aheadworks
.
Similar news:
.
106
107
108
109
110