Look Small. Play Big. Game On
What is the spec of the G20?
Here is the specification ROG has announced at Computex, but it does not represent all possible specifications the G20 will be available in.
CPU: Up to Intel Core i7 4790 Processor
GPU: Up to NVIDIA GTX 780 Graphics
Memory: Up to 16GB DDR3
Storage: SSD + HDD options
Optical Drive: Up to Blu-ray/DVD writer
OS: Windows 8.1 Update 1
When is it available?
We aim to have a variety of G20 spec options on shelf in Q3, depending on the region and retail store. More details will be shared at the time of retail launch.
How did you make it so small?
The design is completely customized to create an extremely compact internal-to-external layout that maximizes power and cooling potential within its slim space.
Why does it use two external power adapters?
This was an intentional decision as a result of our extensive testing. Only the high-spec G20 models require two power adapters as the very high power demands of a high-end GPU are accommodated separately to the core system. An ROG branded bracket holds the two adapters together conveniently.
External power adapters are an advantage because:
This reduces the size of the G20
They run 100% silent
It's more power efficient: Our testing found a second adapter dedicated to the graphics card
Is an advantage over a single, larger power adapter, since this actually more efficient over the entire power range.
It enables the ultra-low power design that goes as low as 20W so during long idle periods such as game downloading. This is 50% more efficient than competing models.
Because they are more efficient, they run cooler.
As an ROG mini-ITX PC, does the G20 use the Impact motherboard? If not, what MB does it use?
In order to produce the most powerful, yet smallest possible, quietest and energy efficient system, the internal structure and motherboard had to be entirely customized for the G20, therefore it uses a non-standard motherboard.
Is it upgradeable?
In order to maximize its potential it has an extremely integrated design, therefore it's not possible for users to upgrade the G20.
How much will it cost?
The G20 will be competitive with other SFF gaming desktop PCs on the market, however the retail price depends on the exact specification available in each country as options like HDD/SSD/memory which can vary. More details will be available nearer the launch.
What OS does it come installed with? Can I run SteamOS?
The G20 is pre-installed with Windows 8.1 and is fully compatible with SteamOS should users wish to install it.
Sours: https://www.asus.com/microsite/rog/gr8_g20/
ASUS Republic of Gamers G20 Gaming PC Review
Support our efforts! With ad revenue at an all-time low for written websites, we're relying more than ever on reader support to help us continue putting so much effort into this type of content. You can support us by becoming a Patron, or by using our Amazon shopping affiliate links listed through our articles. Thanks for your support!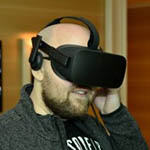 Rob Williams
Rob founded Techgage in 2005 to be an 'Advocate of the consumer', focusing on fair reviews and keeping people apprised of news in the tech world. Catering to both enthusiasts and businesses alike; from desktop gaming to professional workstations, and all the supporting software.


Sours: https://techgage.com/article/asus-rog-g20-gaming-pc-review/


The ASUS ROG G20 series G20CB-DH71-GTX1070 Gaming Desktop PC is deceptively powerful. Its small form factor is only 14" tall, but packs Intel 6th Gen Core i7 6700 (3.4 GHz), GeForce GTX 1070 8GB, and 16GB DDR4 2133Mhz RAM. The customizable 8 million color LED effects provide killer ambience to get you totally immersed in the gaming world. Just put on your VR headset, and enjoy immersive presence in VR and 4K gaming.
Game without being disturbed. The PC is quiet and cool no matter the load. With a bold design, it is a work of art packed with a real punch.
THE WORLD'S MOST POWERFUL COMPACT GAMING DESKTOP
6th-Generation Intel Core i7 Processor
The 6th-generation Intel Core i7 processor delivers unprecedented levels of gaming and multitasking performance. This latest processor gives you a 10% performance boost and 23% more efficiency over the previous generation. The gaming PC gives you the power to take on the most demanding of tasks, allowing you to play games at their highest settings, watch videos in 4K/UHD, and even create awesome websites and 3D models for work.
Thrilling Visuals. Level up.
Experience the NVIDIA GeForce GTX 1070 graphics
The GeForce GTX 1070 graphics is the ultimate gaming platform. Powered by the new NVIDIA Pascal architecture, the NVIDIA GeForce GTX 10700 delivers up to three times the performance of previous-generation graphics cards, superior energy-efficiency, innovative new gaming technologies, and breakthrough VR experiences.
You can now play games at their highest settings on up to three HD displays. You can even add a fourth display via a HDMI connection – ideal if you want a standalone display for Twitch streams.
The gaming PC gives you an added dimension to gaming with NVIDIA 3D Vision Surround for a fully immersive, stereoscopic 3D experience. It also supports displays with NVIDIA G-SYNC technology. G-SYNC synchronizes the display's refresh rate with the NVIDIA GTX graphics card for ultra-smooth visuals. This gets rid of lag, minimizes frame-rate stutter, and eliminates visual tearing. It delivers the smoothest and fastest gaming graphics — all without affecting system performance.
Discover next-gen VR performance, the lowest latency, and plug-and-play compatibility with leading VR headsets driven by NVIDIA VRWorks technologies. VR audio, physics and haptics let you hear and feel every moment.
So strap on your VR headset and let the gaming PC and the latest NVIDIA VR technologies immerse you in expansive gaming worlds.
More Gaming, Less Waiting
ROG G20 series is available in several configurations and can even be specced with a solid state drive (SSD). The latest M.2 PCIe Gen 3 x4 SSD gives you data access speeds of up to 2Gbit/s – four times faster than SATA SSDs. This means G20 boots up faster, apps load quicker, and in-game wait times are reduced. DDR4 SDRAM provides speeds of up to 2.1GT/s — twice that of DDR3 1066 — to give you highly stable performance. There's even USB 3.1 Type-C for data speeds of up to 10Gbit/s – twice that of USB 3.0. It is compatible with Type-A ports.
ROG G20 isn't just powerful; it's extremely quiet as well. You won't be disturbed when you leave G20 on overnight to download games, as it runs whisper-quiet at just 22dB at idle - quieter than a typical library.
Exceptional Heat Management for Ultimate Stability
ROG G20 is designed with no visible side exhaust vents to keep the chassis' neat, clean lines. ROG G20 has an integrated thermal design that takes advantage of natural convection, and has a hidden airflow channel that ensures efficient heat management.
The 1cm-wide airflow channel draws air from the bottom of the chassis ; while the GPU fan vents hot air out to the back of the chassis. Two additional internal fans and copper pipes further enhance heat dissipation through fins at the top of the chassis. All these little details help in keeping G20 cool and stable during marathon gaming sessions.
Customizable 8-Million-Color LED Effects
ROG G20 has a bold design that features a matte-black finish, aggressive lines, and Mayan-inspired markings. The chassis has customizable 8-million-color LED effects across three zones, allowing you to tailor them to reflect the feel of the game you're currently playing.
There are also several pre-set modes:
Multi-color cycle play: The LEDs will cycle through up to 10 different colors.
Pulse effect: The LEDs slowly pulse every 10 seconds to mimic a breathing effect.
Sound effect: The LEDs act as a volume visualizer.

Mind-blowing Sound with SonicMaster-optimized Gaming Audio
Immersive visuals aside, the best gaming desktops take your gaming experiences further through audio. SonicMaster employs a unique mix of hardware and audio tuning software to bring you right into the fight. Whether you're using a headset or speakers, you'll be immersed in a world where gunshots ring out, explosions reverberate, and even footsteps become auditory cues on the digital battlefield. ROG AudioWizard sound processing provides ROG Desktops with an additional layer of audio enhancement, with up to five preset modes you can easily switch on the fly to suit your game.
ASUS-exclusive Aegis Performance Monitoring App
The ASUS-exclusive Aegis application features a user-friendly interface designed to help you monitor the performance of your ROG G20. The exclusive Aegis II system performance monitoring software enhances your gaming experience. It helps you track CPU/memory use, download and upload status, and warns you if the system exceeds temperature and voltage thresholds. You can even set temperature and voltage thresholds, and leave the system to maintain them automatically. GameAlive makes it easy to record and edit gameplay videos to share on social media; while Boost Launcher automatically frees up CPU and RAM resources to ensure smooth gameplay.
Intel Gigabit Ethernet with GameFirst III
GameFirst III optimizes networks to give you smooth, lag-free online gameplay by prioritizing game packets and allocating more bandwidth for games. It features four preset packet priority modes and manual settings if you want total control over your network. There's even a built-in Network Monitor tool so you can manage network traffic and test connection speeds.
ASUS Desktops – Most Recommended Windows Desktop Brand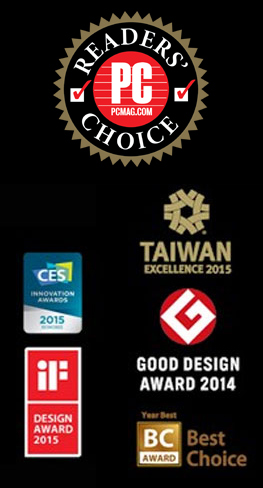 Innovation, design and reliability are at the heart of all ASUS computers. ASUS has won a PCMag.com Readers' Choice Award for its desktops four years running, leading the competition in both overall satisfaction and likelihood to be recommended. This proves that ASUS is better at delivering what customers want than rival Windows desktop PC companies. ASUS also had the lowest percentage of units needing repairs within the last 12 months, further proof of its trusted quality and reliability.
In 2014, ROG G20 won the Computex Best Choice Golden Award and the Best Choice of the Year Award – the latter being the exhibition's top prize. ROG G20 has also received: 2014 Good Design Award, CES 2015 Best Innovation Honoree, 2015 iF Design Award, and 2015 Taiwan Excellence Gold Award.
ROG G20 Gaming Desktop PC comes with all the connectivity options you need. It has a total of eight USB ports front and rear so there's always a port available for all your gaming peripherals. It even has two USB 3.1 ports.You can hook your ROG G20 up to an HDTV through an HDMI connection for large screen entertainment and gaming too.
Super-fast and stable 802.11ac Wi-Fi provides strong signal delivery and three times the speed of previous Wi-Fi standards so you can play online games or stream videos smoothly. Built-in Bluetooth 4.0 conveniently connects ROG G20 to any Bluetooth device for a complete home PC experience.
ASUS storage innovations also mean that your data is kept within reach. ROG G20 comes with 100GB of ASUS WebStorage space free for an entire year, so you can safely store and access your cloud-based data anywhere as long as you have an internet connection. You can also share photos and videos with your family and friends through a secure URL link.
Specifications and images may vary by model.
Sours: https://www.newegg.com/asus-rog-g20-g20cb-dh71-gtx1070/p/N82E16883221370
ROG G20 Compact Gaming Desktop PC Overview
.
G20 asus gaming pc rog
.
Asus ROG G20 - GPU Upgrade Tutorial
.
You will also be interested:
.
113
114
115
116
117