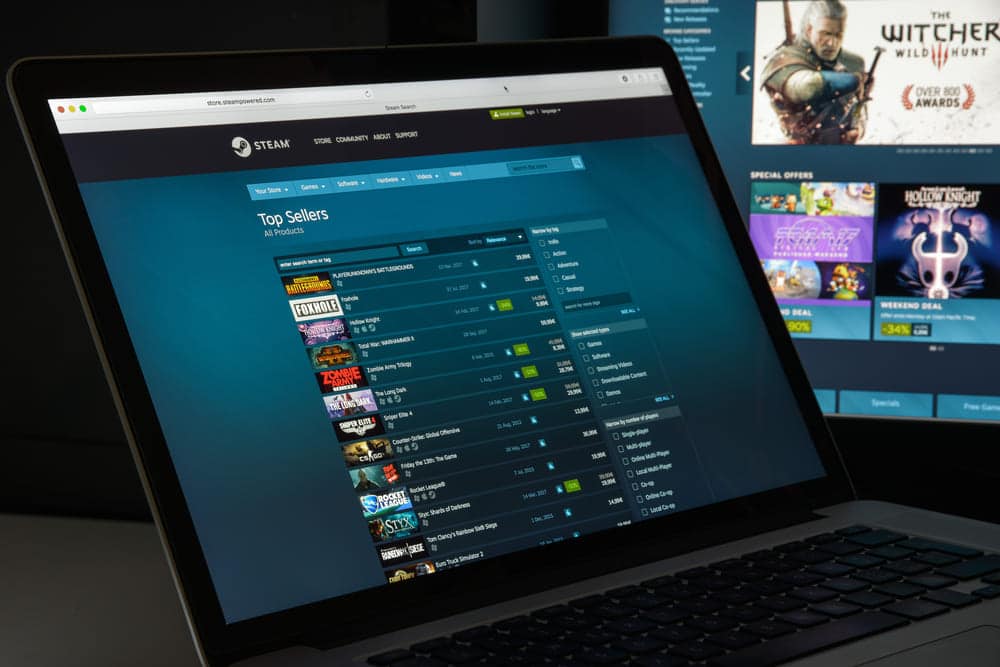 Steam is a platform that can now be used for just about anything related to gaming. You can explore all sorts of different games, learn more about them, interact with other players, read their reviews, and do much more of the sort. You can even make friends and chat with them, while also having the option to form groups with them to play your favorite games together.
But the main function of course is to simply purchase and play video games. That's why it can be quite frustrating when Steam doesn't let you do so at all, by not letting you buy games. Here's how to fix this somewhat common issue whenever it occurs for you.
Fix Steam Not Letting Me Buy Games
Server Overload
The main issue and the most common, especially during the times when there's a big sale on Steam, is the server overload. When too many people are trying to purchase games through the platform at the same time, the Steam servers start to face some issues. This ultimately results in issues for the players that are trying to buy video games.
In any such cases where the servers of Steam are overloaded, purchases for most players will be blocked off for a while and Steam will provide an unexpected error message. You can check whether or not other players also facing a similar issue online to confirm if this is the case or not. If the problem resides with the servers of Steam itself, reporting the dilemma and waiting it out is the only real solution you have.
Switch off VPN
It is highly recommended that you don't have any VPN or proxy related program up and running whenever you try to make a purchase on Steam. Using a VPN is actually preferable in some cases and can help users a lot, but this is definitely not one of the said cases.
They'll only provide more and more issues such as this one while you try to use applications such as Steam, which is why it is recommended that you disable them while trying to make the purchase. Once the purchase has been made and Steam now lets you buy the game, you can enable the VPN/proxy once again.
Switch to the Website/App
It is recommended that you either switch to the Steam application or website, depending on whichever one you're currently using. If you're using the latter, it is recommended that you switch to the former, and vice versa. Once you do so, there's a good chance that you should be able to buy without an issue. Alternatively, you could try switching devices as well.
Resubmit Card Details
If Steam won't let you make purchases even if the previously mentioned issues weren't it, then it is recommended that you resubmit your card details to the platform. Make Steam forget the current banking details of yourself that you've provided and enter them once again. Now try making the purchase and it should work without any problems.
Categories SteamSours: https://west-games.com/steam-not-letting-me-buy-games/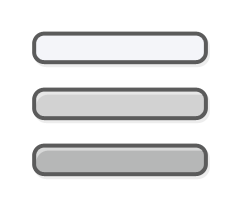 Can't seem to buy anything
I've now tried to purchase two games and it lets me add to cart, then when I go to click "Purchase for myself", it doesn't proceed beyond that. I've tried logging in and out, rebooting... Still nothing.

I'd kind of like to be able to actually purchase something
have you tried the steps I listed above? while I never had the purchasing issue, I was able to make a sizable purchase this morning, and two people have reported to resolution steps I posted resolved their issue


Unfortunately, this did not work. Deleted the cache and even cookies from the Steam client, as well as Chrome, and restarted. I can see in my bank account that Steam has my money, but I cannot access my purchase. Twenty hours now with no resolution or communication.

My brother suggested asking for a refund and then retrying my purchase, but I'm worried that with Steam's payment system in its already broken state, that might only add more complication to getting my issue resolved.
you have to cancel the processing purchase first, once doing so funds will be released back to the payment card issued (the funds aren't even initially removed from the card, the exact length varries from card to card but for usually at least 24 hours it is in a "posted" state which means while the charge is showing on your card, your bank has yet to actually deduct it, this is a security measure to protect against fraudulent online purchases, so any cancel or refund within that "posted" phase will be instant as the funds were never removed yet as far as the bank is concerned)..
once you cancel the pending purchase, do the steps

Report this post
Note: This is ONLY to be used to report spam, advertising, and problematic (harassment, fighting, or rude) posts.
Sours: https://steamcommunity.com/discussions/forum/0/1744480967021821055/
Fix the pending transaction error in Steam with 4 easy steps
by
Matthew Adams
Windows & Software Expert
Matthew is a freelancer who has produced a variety of articles on various topics related to technology. His main focus is the Windows OS and all the things surrounding it. He is passionate about... Read more
The Steam Your transaction cannot be completed because you have another pending transaction on your account error prevents you from buying games.
This problem may also be caused by a connection issue within your network or with the game platform's server.
To bypass this mishap, at least temporarily, you can try to use their website instead of your app.
XINSTALL BY CLICKING THE DOWNLOAD FILE
To fix various PC problems, we recommend Restoro PC Repair Tool:
This software will repair common computer errors, protect you from file loss, malware, hardware failure and optimize your PC for maximum performance. Fix PC issues and remove viruses now in 3 easy steps:
Download Restoro PC Repair Tool that comes with Patented Technologies (patent available here).
Click Start Scan to find Windows issues that could be causing PC problems.
Click Repair All to fix issues affecting your computer's security and performance
Restoro has been downloaded by 0 readers this month.
Steam is the foremost web distribution platform for Windows games. You can buy and play your favorite titles directly from the app.
This is also an ideal communication tool because you can see and review other users' experiences and even chat to learn important facts about the game.
However, some users have posted on the Steam forum about a repeated error: You have another pending transaction on your account.
Steam displays this message for certain users when they try to make a purchase. They can't complete transactions for games when that issue arises.
We, at WindowsReport, have tried to replicate this problem and we encountered a variation with the message There was an error with a recent Steam purchase.
However, the items remain in the cart for 72 hours with the included discount. So, there is plenty of time to solve this problem by performing the steps in our guide.
Why do pending transaction errors occur?
There are only a few reasons why these problems can appear when you're trying to make a transaction and we will outline them briefly:
➡ Connection errors – The main reason for a failed transaction can be a connection problem with the Steam server, whether it's caused by a local network issue or the Steam services are down.
➡ Other pending transactions – As the error message clearly suggests, there might be other pending transactions and items in your cart but one of our solutions below will help you fix that quickly.
➡ VPN software issues – Virtual private networks are great for protecting your privacy and bypassing regional limitations but sometimes, they can produce such errors. This too can be fixed with one of our following solutions.
How can I fix the pending transaction error in Steam?
1. Is Steam down?
Open the Downdetector website and select a country in the drop-down menu.
Enter Steam in the search box on that site to open the page directly below, which provides further details pertaining to Steam server outages.
The pending transaction error might be due to a Steam server outage. OK, that's not a common scenario, but it might still be worth checking if this service is down.
2. Cancel other pending transactions
Open Steam and click your user account name.
Click the Account details option.
Then click the View purchase history option to open a list of Steam transactions.
If there are multiple pending purchases, select one of the pending purchases.
Then select the Cancel this transaction option.
Click Cancel my purchase.
You can also cancel your pending transactions by accessing your account on the Steam website. The process is identical. This will give you free access to your new transaction.
TIP
After you cancel other pending transactions, think about a different payment method too. There could be an error in processing the payment so try using another credit or debit card.
3. Try purchasing via the Steam website

Alternatively, try purchasing games via the Steam website instead of its client software. Open Steam in a web browser. Then click login on the website and try getting the game from there.
Of course, this is only a temporary solution but it's good enough if you only have to download one game.
4. Disable the VPN and the IP proxy software
Right-click the Start button and select Task Manager from the list.
Select VPN or IP proxy software on the Processes tab and click the End task button.
Select the Startup tab, then right-click the VPN or IP proxy software and select Disable.
Run a System Scan to discover potential errors
Run a PC Scan with Restoro Repair Tool to find errors causing security problems and slowdowns. After the scan is complete, the repair process will replace damaged files with fresh Windows files and components.
Steam transaction errors can also be caused by the VPN and IP proxy software so ending its process and disabling it from the Startup list will prevent it from opening.
On the other hand, you could always try using a VPN service like Private Internet Access that is more stable and causes fewer issues with your Steam client and purchases.
How to unlock all the features in your Steam account
If you're just beginning to use Steam, you probably don't know why some features that are available for your friends are nowhere to be found.
That's why we included some information about your basic account and how to unlock all the features.
➡ New account limitations
To prevent any possible fraudulent actions, Steam imposes some limitations on newly created accounts:
You are not allowed to buy or sell items on the Steam Community Market
Can't add friends on Steam
You're unable to create a group on the Steam Community
Also, there are no options to produce any reviews or rating any artwork from other members, screenshots, workshop content, or Greenlight submissions
There is also impossible to use the Friends chat in your browser or on a mobile device
➡ Lift the limitations
All these limitations can be removed if you spend at least $5 in Steam by buying a game, taking advantage of a gift card, or just including the amount in your Steam Wallet.
Of course, if you're using any currency, the amount will be converted using the daily exchange rates automatically.
Does pending mean that money has been taken out?
We also need to clarify the fact that if you have any pending transactions in your account, it means that no money has been drawn from your account.
A pending transaction is one that awaits to be completed so, for some reason, the payment has not been issued.
This concludes our guide, and we hope that it provided the fixes you were looking for. You can also set up a Steam support account to send a support ticket if further resolutions are needed.
Even more, we've noticed that another annoying problem with this software is that sometimes after you purchase a game, it's not starting. Well, we have an excellent article on what to do if the Steam game is not launching.
If you have any other questions or suggestions about other such issues, don't hesitate to use the comments section below.
Still having issues?Fix them with this tool:
Download this PC Repair Tool rated Great on TrustPilot.com (download starts on this page).
Click Start Scan to find Windows issues that could be causing PC problems.
Click Repair All to fix issues with Patented Technologies (Exclusive Discount for our readers).
Restoro has been downloaded by 0 readers this month.
Frequently Asked Questions
More on this Topic
June 9, 2021
FIX: Steam Corrupt Disk error when downloading/updating games
If you got stuck with the Steam Corrupt Disk error, try resolving it by deleting Active Download folder or go on with the other solutions. Read More
May 28, 2021
Steam: Too many login failures [Network error]
Too many login failures message will prevent you from using Steam, but you can fix that by restarting your modem or with our other solutions. Read More
May 27, 2021
Can't find my Steam folder [Windows 10, Mac]
Can't find the Steam folder in Windows 10? There are lots of methods to find it, so make sure you give this article a read. Read More
May 25, 2021
Steam game not launching [Full Guide]
Many users reported Steam games not launching on their PC. This can be a big problem, but you can easily fix it using the solutions from this article. Read More
Sours: https://windowsreport.com/you-have-another-pending-transaction-on-your-account/
how to activate steam community market
.
Purchase steam cant
.
How to Fix the Steam PayPal Bug – \
.
You will also be interested:
.
1286
1287
1288
1289
1290