List of accredited nursing schools in Cincinnati, Ohio
School
Program
NCLEX score
Time period
Great Oaks Career Campuses
Certificate in Practical Nursing (Secondary)
97.1%
2011 to 2020
Nursing Assistant Certificate
Christ College of Nursing & Health Sciences
Accelerated Second Degree BSN
93.3%
2020 to 2020
Bachelor of Science in Nursing
89.7%
2015 to 2020
RN-to-BSN Degree Completion
Xavier University
Direct Entry MSN
92.5%
2011 to 2020
Accelerated Second Degree BSN
81.8%
2018 to 2020
Bachelor of Science in Nursing
81.2%
2011 to 2020
Doctor of Nursing Practice
MSN: Clinical Nurse Leader
MSN: Nursing Administration
MSN: Nursing Education
MSN: Pediatric Nurse Practitioner
Master of Science in Nursing
Post-Master's Certificate: Clinical Nurse Leader
RN-to-MSN Degree Completion
Mount St. Joseph University
Direct Entry MSN
88.1%
2011 to 2020
Bachelor of Science in Nursing
85.3%
2011 to 2020
Doctor of Nursing Practice
Master of Science in Nursing
RN-to-BSN Degree Completion
RN-to-MSN Degree Completion
University of Cincinnati
Direct Entry MSN
87.5%
2019 to 2020
Bachelor of Science in Nursing
85.2%
2011 to 2020
Accelerated Second Degree BSN
DNP: Nurse Anesthesia
Doctor of Nursing Practice
Doctor of Philosophy in Nursing
MSN: Adult-Gerontology Nurse Practitioner
MSN: Clinical Nurse Specialist
MSN: Family Nurse Practitioner
MSN: Neonatal Nurse Practitioner
MSN: Nurse-Midwifery
MSN: Nursing Administration
MSN: Occupational Health Nursing
MSN: Pediatric Nurse Practitioner
MSN: Psychiatric-Mental Health Nurse Practitioner
MSN: Women's Health Nurse Practitioner
Master of Science in Nursing
Post-Baccalaureate DNP
Post-Baccalaureate PhD
Post-Master's Certificate: Adult-Gerontology Nurse Practitioner
Post-Master's Certificate: Family Nurse Practitioner
Post-Master's Certificate: Women's Health Nurse Practitioner
RN-to-BSN Degree Completion
Hondros College of Nursing - Cincinnati
Certificate in Practical Nursing
86.3%
2011 to 2020
Associate's Degree in Nursing
71.5%
2011 to 2020
Galen College of Nursing - Cincinnati
Associate's Degree in Nursing
85.6%
2011 to 2020
Bachelor of Science in Nursing
Butler Technology and Career Development Schools
Certificate in Practical Nursing
85.5%
2011 to 2020
Cincinnati State Technical and Community College
Associate's Degree in Nursing
84.8%
2011 to 2020
Certificate in Practical Nursing
83.6%
2011 to 2020
Patient Care Assistant Certificate
Good Samaritan College of Nursing and Health Science
Associate's Degree in Nursing
84.4%
2011 to 2020
RN-to-BSN Degree Completion
Fortis College - Cincinnati
Certificate in Practical Nursing
83.8%
2011 to 2020
Associate's Degree in Nursing
67.9%
2011 to 2020
Miami University
Bachelor of Science in Nursing
80.5%
2011 to 2020
RN-to-BSN Degree Completion
University of Cincinnati Blue Ash College
Associate's Degree in Nursing
70.9%
2011 to 2020
ATA College - Cincinnati
Diploma in Practical Nursing
65.5%
2012 to 2020
Associate's Degree in Nursing
44.0%
2014 to 2020
Brown & Clermont Adult Career Campuses
State Tested Nurse Aide Certificate
Warren County Career Center
Nursing Assistant Certificate
Sours: https://www.nursingschoolsalmanac.com/articles/list-accredited-nursing-schools-cincinnati-ohio
Practical Nursing Certificate (PNC)
Curriculum
Progression
Students seeking admission to the Practical Nursing Certificate program must complete specific Selective Admission (Progression) requirements. Students should meet with their academic advisor to discuss Selective Admission eligibility and deadlines.
Learn about the Health & Public Safety Selective Admission (Progression) process.
PNC Selective Admission requirements include:
Attend a Practical Nursing Information Session
Complete the PNC Application (available below or from the Health and Public Safety Division Office)
Maintain a cumulative GPA of 2.5 or higher and maintain a GPA for Math & Science courses of 2.0 or higher
Verify that you are in good standing on a State Tested Nurse Aide registry
If applicable, provide documentation of health care work history on company letterhead
If selected, additional requirements include:
Provide CPR certification – Healthcare Provider or Professional Rescuer
Provide PNC Statement of Health with current immunizations (see "Student Health Form" document below)
Provide Criminal Background Check information
Provide proof of health insurance, active the first day of semester
Maintain GPA requirements
Credentialing: Graduates must pass NCLEX-PN, the national standardized practical nursing examination, to practice as a licensed practical nurse.
PNC Program Information 2019-20PNC Estimated Costs 2019-20PNC Tuition and Fees per Course 2019-20PNC Selective Admission Dates for SU2020PNC Selective Admission Application 2019-20PNC Student Health Form 2019-20PNC Student Handbook 2019-2020
Effective 2021-2022 academic year
Practical Nursing Certificate (PNC)
Program Prerequisites: Students seeking admission to the Practical Nursing Certificate program must complete selective enrollment requirements. Students should meet with their academic advisor to discuss eligibility and deadlines for selective enrollment.
Semester 1
Lec
Lab
Credits
PN 101
Practical Nursing Concepts 1
5
9
8
FYE 1XX First Year Experience Elective
1
0
1
BIO 1XX Biology Elective
3
2
4
Semester 2
PN 102
Practical Nursing Concepts 2
7
9
10
PSY 110
Introduction to Psychology
3
0
3
Semester 3
PN 103
Practical Nursing Concepts 3
4
6
6
MCH 100
Healthcare Informatics
2
0
2
PN 185
Practical Nursing Role Transition
2
8
2
ENG 101
English Composition 1
3
0
3
Total Credits:
30
34
39
Electives
FYE 100
College Success Strategies: Overview
1
FYE 105
College Success Strategies: Overview and Application
2
FYE 110
College Success Strategies: Practice and Application
3
BIO 117
& BIO 127
Human Body in Health and Disease
and Human Body in Health and Disease Laboratory
4
BIO 151
& BIO 152
Anatomy and Physiology 1
and Anatomy and Physiology 2
8
Learn More
Inquire
Apply
Apply NowSours: https://www.cincinnatistate.edu/academics/degree-certificate/practical-nursing-certificate-pnc/
Practical Nursing
ATA's Practical Nursing program offers an accelerated track to your new nursing career!
The 15-month nursing program is taught by experienced and qualified nursing faculty. Students will receive training in a class room setting, modern on site laboratories and also gain offsite clinical experience!
This program includes a wide variety of NCLEX preparation assessments to help students gain critical thinking skills and a comprehensive nursing knowledge needed to be successful in the healthcare field!
Upon successful completion of the Practical Nursing program and clinical practicum, graduates are eligible to apply to sit for the National Council Licensure Exam for Practical Nurses (NCLEX-PN).
Sample Courses
NPN 100 Introduction to Practical Nursing (6 credits)
NPN 120 Medical Surgical Nursing 1 (6 credits)
NPN 141 Maternal/Newborn Nursing (4 credits)
Career Choices
Hospitals
Skilled Care Units
Assisted Living Centers
Long-Term Care Facilities
Medical Offices
Medical/Surgical Clinics
Home Health
Request Information
Classes are enrolling now! If you're interested in this program or would like more information about ATA, please contact us online or call (513) 671-1920 for more information.
Gainful Employment Disclosures
Practical Nursing
Standard Occupations Classification (SOC)
More information about careers and occupations can be found at O*NET (http://www.onetcenter.org), the nation's primary source of occupational information. Use the link below to learn more about Occupational Associates Degree Pre-Licensure Practical Nursing: www.onetonline.org/link/summary/29-2061.00
Program Gallery
*Click images to enlarge*
Sours: https://ohio.ata.edu/programs/practical-nursing/
Lpn program school schedule- My Nursing Journey -nervous but excited 😝 #nursing #cna #lpn #RN
TRAIN FOR A NEW CAREER AS A
LICENSED PRACTICAL NURSE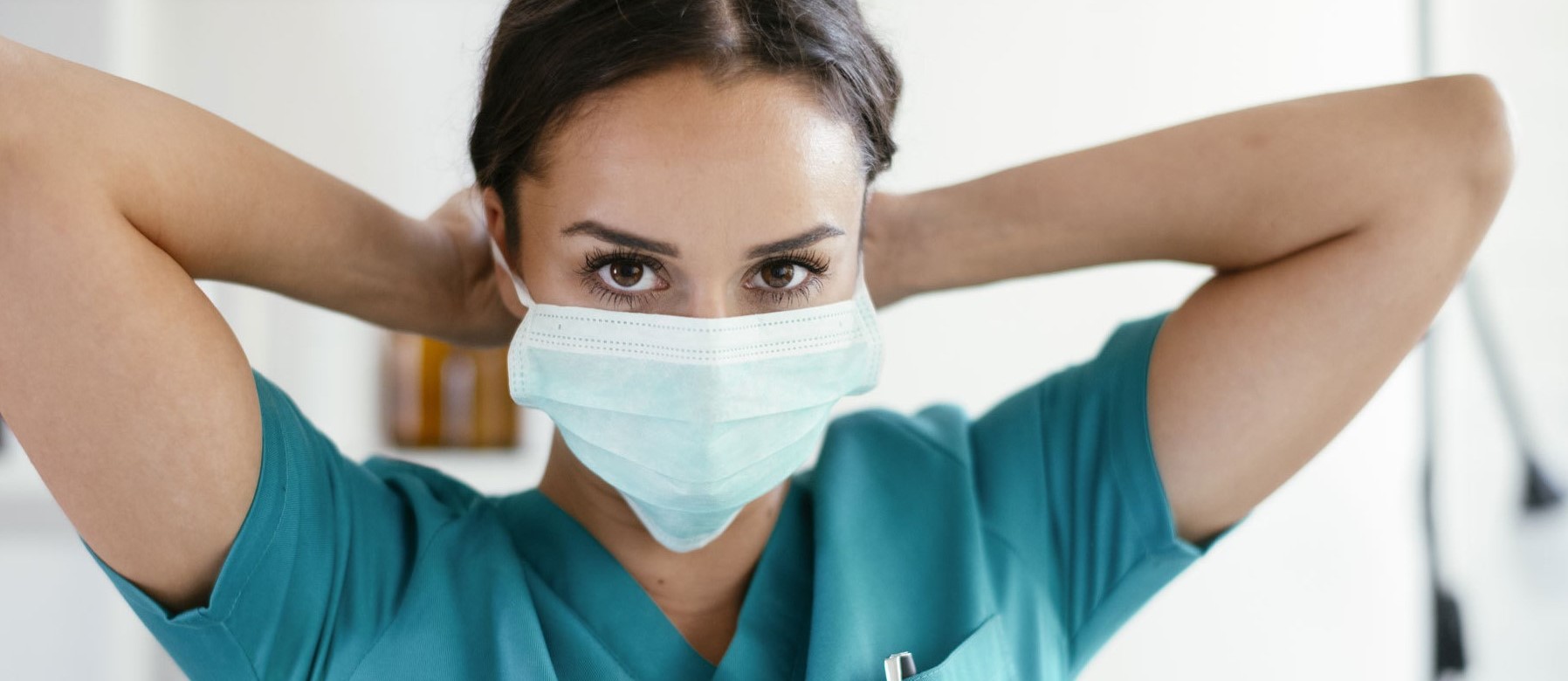 GET STARTED TODAY
CALL NOW859-371-9393
Clicking the request information button constitutes your express written consent, without obligation to purchase, to be contacted (including through automated means, e.g. dialing & text messages) via telephone, mobile device (including SMS & MMS), and/or email, even if your telephone number is on a corporate, state or the National Do Not Call Registry, and you agree to our terms of use and privacy policy.
The nursing field is always in search of compassionate, dependable people to take on the role of providing care to people in need. Licensed practical nurses (LPNs) are in high demand, but it takes special, caring individuals with sincere interest to help others to succeed in this position. If you are thinking about attending LPN school in Greater Cincinnati or Northern Kentucky and becoming a licensed practical nurse, come check out Beckfield College's LPN program.
Beckfield College's Practical Nursing program is taught by professional nurses with extensive experience within the field. Practical Nursing diploma graduates will be prepared for the NCLEX-PN exam and become qualified for an entry-level Licensed Practical Nurse position.
FAST FACTS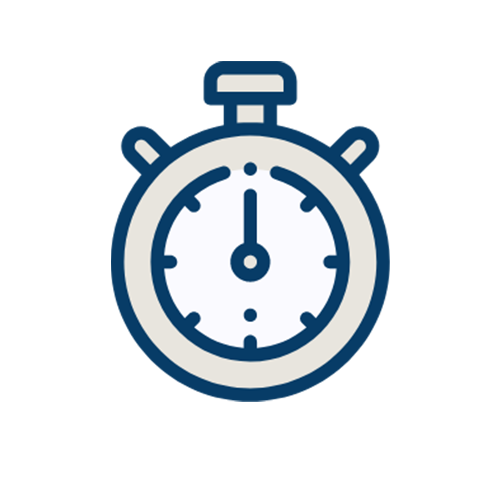 LPN Program Length
15 Months
(diploma program)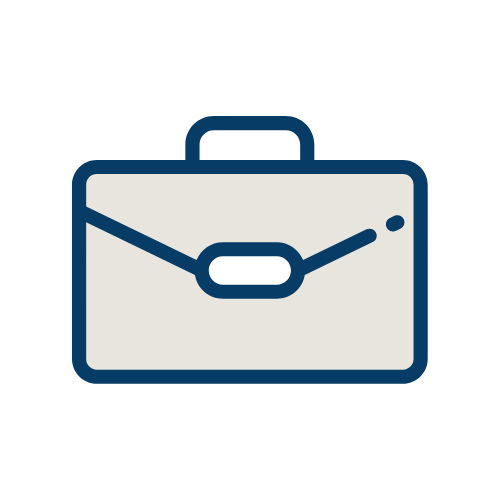 Employment Rate
Employment of Licensed Practical Nurses is projected to grow 9% from 2020 to 2030†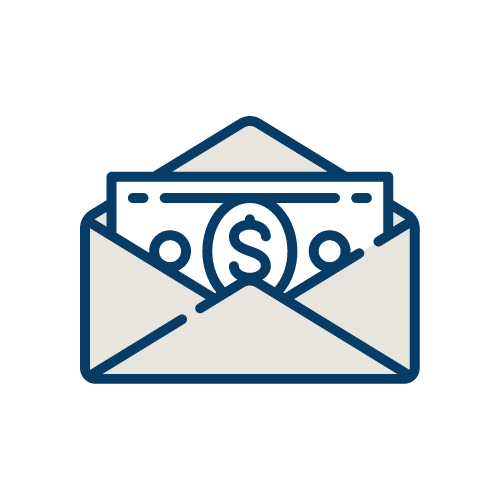 State Annual Median Salary
State of Kentucky median salary is $44,160; state of Ohio median salary is $46,590 per year*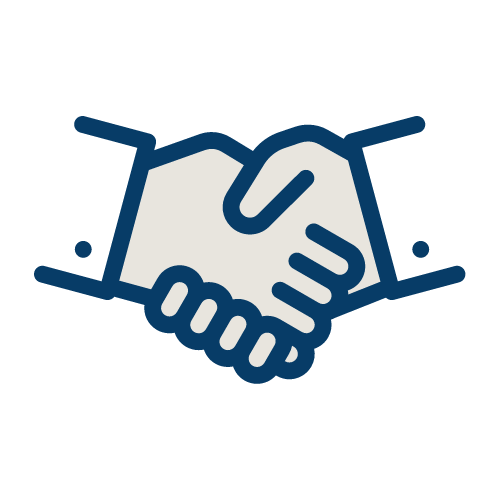 Job Placement Rate
Job Placement Rate is 87%
WHAT TO EXPECT IN THE
PRACTICAL NURSE PROGRAM
The Practical Nursing or LPN program, can be completed in as little as 15 months. The curriculum of our LPN program is specifically designed to prepare you for your career from day one. Plus, we have no waiting list for nursing classes or clinicals. We build clinicals into our LPN program so when you finish nursing studies, you are completely finished. Your LPN classes will integrate knowledge, principles of communication, and behavioral and biological sciences. Our hands-on instructors and faculty help train you for real-world experiences.
Upon successful completion of the LPN program, you will earn a diploma in Practical Nursing and be prepared to take the NCLEX-PN exam and become qualified for an entry-level Licensed Practical Nurse position. Our Nursing program is accredited by the National League for Nursing Commission for Nursing Education Accreditation (NLN CNEA).
To learn more about the Kentucky Program of Nursing benchmarks and NCLEX pass rates, click here.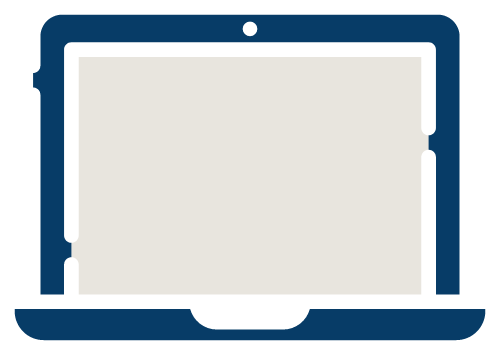 Learn about our virtual-ATI NCLEX® Review
Review
Learn More
Beckfield College provides the Virtual-ATI NCLEX Review during the time you are attending the nursing program prior to graduation.  It is an innovative, online partnership that prepares nursing graduates for NCLEX success.  The review directly aligns with the current NCLEX test plan.  Through collaboration with a virtual coach and classroom nursing instructor, students are engaged in a personalized, assessment-driven NCLEX review in an online classroom that provides students access to a variety of on-demand resources.  Students receive feedback and encouragement from their own personal online coach and classroom nursing instructor.  A calendar is provided to guide students' daily review.  The review is individualized as the student progresses, so special focus is given to topic areas that need more attention.  It works.  NCLEX pass rates are nearly 100% when students follow their coaches' recommendations.*
*According to ATI.
WHAT DOES A PRACTICAL NURSE DO?
Practical nurses (LPNs) work under the supervision of doctors or registered nurses (RNs) to provide care to patients. Our goal is to equip you with the clinical and professional competencies to prepare you for important job duties. At Beckfield College, our LPN classes help prepare you to successfully perform a variety of job functions, which can include:
Provide basic bedside care
Take vital signs
Prepare and give injections
Perform routine laboratory tests
Record food and fluid intake and output
Provide infant care
Nursing Career Possibilities
One of the great advantages of pursuing a nursing career is the vast array of job opportunities that will be available to you within the healthcare industry. Upon successful completion of LPN training, you can work in a variety of healthcare settings, such as
Nursing and residential care facilities
Hospitals – state, local or private
Rehabilitation Centers
Extended Care Facilities
Physician Offices
Home Healthcare Services
Government
LICENSED PRACTICAL NURSE SALARY OPPORTUNITIES
According to the latest national data from the U.S. Bureau of Labor and Statistics, the median pay for a Practical Nurse in the state of Kentucky's median salary is $44,160 and the state of Ohio's median salary is $46,590 per year. Salary will vary based on experience, location of employment, and the specific job title and duties being performed. *
LOCAL EMPLOYERS OF
RECENT GRADUATES
I began my nursing career in January 1998 as a nursing assistant in long term care. Then in December of 2000, I graduated from LPN school. I worked for 11 years in long term care as a LPN before going back for my RN.I chose Beckfield for my Associate's Program because of the curriculum that they offered. I would take nursing classes starting Quarter 1 and would incorporate my general studies into the program while taking these nursing courses. I knew that I wanted to be a Director of Nursing and needed my RN for this. Upon completion of my Associate's Degree, and obtaining my RN Licensure, I felt completely prepared for a leadership role within my organization. The clinical skills experience offered to me by Beckfield, gave me the confidence to approach situations with greater ease. The higher thought processes are a norm at Beckfield. The instructor's teach you how to "think" while considering the entire clinical picture as well as the ability to anticipate and advocate for the patient.The focus on leadership and the RN's role in this critical area of nursing, is one of Beckfield's strongest attributes, in my opinion. I feel like some nursing programs (at least from my LPN experience) teach nurses to "be a nurse", but at Beckfield, we were taught how to be a "nursing leader". The knowledge, resources and network connections that have been afforded to me from Beckfield are unmatched. Beckfield has a reputation for preparing excellent, competent nurses and this is an accurate perception. I feel very blessed to be a Beckfield Graduate, from not only the RN Program, but also from their BSN Program!I recommend Beckfield College's Nursing Program to anyone who is committed to furthering their education in one of the most selfless and rewarding career choices in the world.

Kristi Hilbert, RN, BSN, DON

Cum Laude 2013-RN, Cum Laude 2015-BSN
The Diploma Program in Practical Nursing and the Associate of Applied Science in Nursing are approved by the Kentucky Board of Nursing.
The Beckfield College Associate Degree in Nursing program is accredited by the National League for Nursing Commission for Nursing Education Accreditation (NLN CNEA) 2600 Virginia Avenue, NW, Washington, DC 20032 202-909-2526.
* https://www.bls.gov/oes/current/oes292061.htm#st
†Employment of practical nurses is projected to grow 9 percent from 2020 to 2030, much faster than the average for all occupations. Growth will occur for a number of reasons. Source: https://www.bls.gov/ooh/healthcare/licensed-practical-and-licensed-vocational-nurses.htm
Beckfield College makes no representation, promise or guarantee that completion of this program either assures passage of any certification examination or acceptance by any state board. Prospective and current students, as well as graduates, are responsible for researching and understanding all examination, registration, or licensure requirements in any state in which they seek to become registered, licensed, or employed. Beckfield College does not guarantee employment or career advancement.
Beckfield College cannot guarantee a student's eligibility either to take any exam or become certified, registered, or licensed. A student's eligibility may depend on his or her work experience, completion of high school (or high school equivalency), not having a criminal record, meeting other licensure or certification requirements, or the program or School itself having appropriate accreditation or licensure.
Sours: https://www.beckfield.edu/academics/practical-nursing/
Cincinnati lpn programs
The health care field is a great career move—if you have the desire and learn the right skills.  By the end of this program, you'll be ready to take the licensure exam and become a Licensed Practical Nurse—an excellent beginning for either a career or further medical education.
Learn: 
Nursing fundamentals and care for individuals.
Pathophysiology of diseases.
Medical terminology.
Medication administration and IV therapy.
Ohio Nurse Practice Act.
Patient care in a hospital or facility setting.
(Note: This is a high school program. For options for adults, click here.)
NEW FOR FALL 2021!  New options for qualifying and entering the program.  Read more about it here.
Essential skills and knowledge you'll need to be successful in this program
Virtual Tour:
This program may have additional entrance requirements.  Contact Molly Maundrell at maundrem[email protected] or 513.612.5794 for more information.
Great Oaks Secondary Practical Nursing 2018
See the complete fact sheet below.
Sours: https://hs.greatoaks.com/program/secondary-practical-nursing/
What To Expect In Nursing School LVN - LPN Programs - LPN - LVN Training [MY EXPERIENCE]
Fortis Institute in Cincinnati, OH: Practical Nursing (LPN)
Offering healthcare education in our Cincinnati nursing program – along with other growing fields – you can gain the theory, laboratory and clinical experience for an entry-level career as a practical nurse. Care for patients of all ages, ethnicities, cultural groups and stages of wellness/illness in a variety of clinical settings.
Are you looking for Ohio nursing schools and considering nursing as a career path?  At FORTIS College, formerly known as Bohecker College, you can pursue an education to prepare to become a Practical Nurse.  If you want to attend a nursing program in Ohio, then we urge you to consider FORTIS!  The FORTIS Ohio LPN program prepares students to sit for the NCLEX-PN exam upon graduation.
The Practical Nursing program at FORTIS provides the theory, laboratory and clinical experiences to prepare students for an entry-level position in Practical Nursing in Cincinnati. Nursing theory guides clinical practice. The clinical portion of the PN nursing program provides students with hands-on experience; providing nursing care to patients of all ages, ethnic and cultural groups, and stages of wellness/illness in hospitals and other health care agencies affiliated with Fortis. In addition, the clinical atmosphere of the PN program will enable the student to observe first-hand the behaviors that are crucial to employability in those agencies.
Upon completion of the PN program, students must take the NCLEX-PN examination to obtain licensure as a practical nurse (LPN). We are proud of our nursing facilities and would love the opportunity to give you a tour of the local campus.  Request information to learn how to get started in one of our PN schools in Ohio today! 
This is a hybrid program, which means that the majority of the program is taken at the campus and several courses within the program (less than 50% of the program) are taken online. The program's blend of on campus and online courses allows students to experience all the support and services our school has to offer as well the flexibility and convenience of online classes.*
*The number of classes taken online varies each term, and some terms in the program may be taught entirely on campus. Speak to one of our admissions representatives for more information.
Who is FORTIS?

FORTIS is a post-secondary network of colleges and institutes that engages students in a powerful learning and training experience for lifelong growth. With the addition of each new campus, Fortis now offers career-based certificate, diploma and degree-granting programs at more than 40 schools in 15 states.

FORTIS College and FORTIS Institute campuses prepare students for careers in healthcare, nursing, medical, dental, business, information technology, massage, cosmetology and the skilled trades such as welding and HVAC.FORTIS College Online also offers online learning platforms for a variety of associate degree programs for adults and members of the military community.

What are the admission requirements?

To qualify for admissions, in most cases you must be a high school graduate or its equivalent. All applicants are required to complete a personal information sheet. During a personal interview with our admissions staff, we will review your career goals to help you find the right program to fit your needs.

Every individual will be given the opportunity to tour the facility, meet with Financial Aid, and enroll in the next available classes. Please contact your local campus Admission representative for more information on admission requirements.

How much does the program cost?

Tuition varies from program and campus. Speak with an admissions representative for more details.

Is financial aid available?

You've got obligations and responsibilities already, so financing your education is going to be a real concern. At FORTIS, we understand that. That's why FORTIS helps our students to learn about government and private loans and other financial aid options that are available to those who qualify to help finance the cost of building the foundation for your new career.

We work every day with working adults and career changers who have complex financial situations, and get them the information to help them to determine the financing for their education that will work the best for them.
We have financial aid offices on every campus so students can continue to find and act on important information they need to continue on their path to success

We are flexible and pragmatic in our approach. Our instructors, counselors, professors, and staff understand and will work with you if it becomes difficult to keep up your studies or if you need time off.


Does FORTIS help me find a job after graduation?

At FORTIS, our Career Services professionals are committed to successfully supporting our graduates to secure employment in entry-level positions. Through career development, including professionalism, motivation, resume development, dress for success, interview coaching and the maintenance of ethical standards, we empower our graduates with the skills necessary to approach a job interview ready for success.

FORTIS operates a Career Services Center at each campus to assist graduates with career placement. FORTIS provides career placement assistance to our graduates. As graduation approaches, students get the opportunity to meet with the Director of Career Services during their last semester to discuss career services available for their individual job search. As a graduate, you will want employment that reflects your skills, training, and allows for professional growth and development. Career Services is committed to helping you find the right fit for you.

Is FORTIS accredited?

If you're looking for accredited colleges or vocational schools, you have come to the right place! While each campus varies in program offerings, accrediting bodies, and specific programmatic accreditations, all are institutionally accredited! Each of our colleges and institutes are institutionally accredited by one of the following accrediting bodies:

Accrediting Bureau of Health Education Schools (ABHES)
Accrediting Commission of Career Schools and Colleges (ACCSC)

Accrediting Council for Independent Colleges and Schools (ACICS)

See each school's campus page or click on the CONSUMER INFO button on the right to view individual campus or programmatic accreditations.
Programs vary by state and campus. Not all programs are offered at all locations. Contact local campus for accreditation information.
Find out more about the admissions process for this program.
Explore
Sours: https://www.fortis.edu/campuses/ohio/cincinnati/practical-nursing.html
Now discussing:
LPN Programs in Cincinnati, Ohio
Get your LPN license in Cincinnati, Ohio - online & campus-based options available.
Contact a school today for more info.
LPN Programs in Cincinnati, Ohio
Anyone who is looking to begin a career in the medical field but is not sure if he or she wants to pursue a 2 or 4 year college degree should consider becoming an LPN. LPNs, or licensed practical nurses, work alongside and under the supervision of registered nurses to care for sick, injured, or disabled patients. Taking care of patients is an important job, and thus is often very satisfying for LPNs.
Traditional vs. Online
When an individual decides to become an RN, the first thing that he or she needs to do is decide whether to take classes in a traditional classroom or from home with an online course. Each type of learning environment has advantages and disadvantages, and it is important for a student to choose the type of course that best fits his or her preferences.
Traditional classroom programs require students to commute to class for a certain period of time each week. These classes are taught in person by a professor who is also able to immediately answer questions and clarify any concerns. Students who do not have flexible work schedules, however, may prefer to take classes online.
Online courses allow students to turn in assignments at any time of day. This is a great option for students whose schedules are inflexible because of work and other commitments. Students who take these courses are generally not required to commute to campus, and can complete all requirements from home or anywhere with an internet connection.
After Graduation
After graduating from an accredited LPN program in the state of Ohio, an individual must submit an LPN application and pay the $75 application. An individual who wants to work as an LPN must also submit:
Completion letter from the director of the program (or official transcript sent directly from the nursing school for non-Ohio graduates)
Criminal background check
Signed and completed affidavit
Foreign educated applicants: CGFNS CES Professional Report and passing score on the TOEFL
Non-Ohio nursing graduates: Proof of successfully completing a course on medication administration
Which Cincinnati schools offer LPN programs?
Cincinnati LPN Programs (campus-based programs as well as online LPN programs) are medical training programs. LPN programs are typically offered at vocational schools, technical schools, state colleges, nursing universities, online LPN programs, and other higher education institutions.
The best LPN school for you is the one that prepares you for success as a nurse. Many two year colleges that offer associate degrees also offer LPN programs. Exact class size and clinical requirements will vary by each college offering the program.
How do I become an LPN in Ohio?
You must complete a practical nursing program and pass the National Council of State Boards of Nursing (NCLEX-PN) exam to be certified and receive your required LPN licensure.
How long will my LPN Course be?
Most LPN programs take 1 year to one and a half years complete. That's a 12 month to 18 month training program. Some nursing schools offer LPN programs which will qualify you for certification after only 6, 7, 8, 9 or 10 months of class.
Do I need to complete an LPN program before I go to college to get an RN Degree?
No. Completing LPN training is not necessary before you can get your RN license. An accredited RN degree can be completed in as little as two years.
What are typical LPN Pre-Reqs?
As all schools have different academic requirements to get accepted into their LPN program, Ohio LPN schools are no exception. You can expect an entrance exam or at least a prerequisite check when you submit your application to determine your eligibility. There may be additional academic requirements also.
At the very least, most schools require applicants to have a High school diploma / GED. You also must get accepted to the college that you are applying to.
Financial aid, including nursing scholarships or federal grant money, may be available to you as a new students enrolling in Cincinnati LPN classes. For more information, check with the Admissions office at the program you are applying to.
Are CNA to LPN Programs Available?
Yes, some vocational schools in Ohio offer CNA to LPN programs. Usually, a CNA to LPN program will last one year. CNAs who Enroll in one of these programs will build upon their existing knowledge to learn the necessary skills to work at the LPN level.
Sours: https://www.nursegroups.com/programs/LPN/OH/Cincinnati
1299
1300
1301
1302
1303