Should I Put Regular or Premium Gas in My Volkswagen?

Volkswagen vehicles, like many European models, have a reputation for being expensive to maintain. Luckily, this isn't entirely true, and here at Jennings Volkswagen we want to set the record straight. We often get questions about vehicle maintenance for VW models and one of the most common questions has to do with the recommended fuel. We can't count how many time customers ask us "Should I put regular or premium gas in my Volkswagen?" We completely understand why this is a common question, as it is very important to maintain your vehicle in the recommended way. In short, premium fuel was always the recommended fuel for model years 2015 and older. However, the majority of Volkswagen vehicles used regular fuel. Find out more about the difference between premium and regular gas, and to understand the best type of fuel for your vehicle.
Learn MoreContact Us
VW Model Recommended Fuel
Do all Volkswagens use premium? For many past Volkswagen models, premium fuel was generally the type of fuel recommended by VW. Most models from 2015 and any previous years will most likely have this recommendation. If you drive a 2015 Volkswagen or earlier, you can check your owner's manual for the recommended fuel requirements if you're unsure. While there's nothing wrong with premium fuel, as many drivers actually prefer to put the higher-end fuel in their vehicles' tanks, some may not like the higher cost.
Fuel by Model
Luckily if you're one of those drivers and you're considering a new vehicle, the majority of the 2016 Volkswagen lineup now has recommendations for regular fuel. What type of gas does a Passat use? The Passat is one of the models that should now take regular fuel. Some other models that recommend regular gas are The Beetle, Golf, Golf GTI, and Jetta. Again, if you're unsure about the fuel for your specific model, your owner's manual will tell you what you need to know.
If you are someone who prefers premium fuel, you are welcome to continue filling your Volkswagen's tank with this type of gas. The performance and fuel economy ratings of many Volkswagen vehicles are actually taken from models using premium fuel, so you're likely to see some benefits if you choose a more premium type of gas. Whichever type of fuel you choose, just make sure you are consistently using the same type to keep your car running smoothly.
This new fuel recommendation is just another one of the many great improvements we've seen for the 2016 VW model lineup. If you would like to learn more about maintenance for any Volkswagen vehicles, feel free to reach out to our team here at Jennings Volkswagen or contact a VW dealer near you.
Premium vs. Regular Gas
Premium: While premium and regular fuel share some of the same characteristics. Premium gas contains more octane than regular. Most premium gasoline has an octane level that is 90 or above. Premium gasoline was the preferred choice for older vehicles because it helped improve performance. Higher octane levels prevented "knocking" or pre-ignition which does damage to the engine. However, since modern vehicles are equipped with ignition sensors pre-ignition is not a frequent issue.
Regular: Regular unleaded gas has an octane level of 87. While premium gas is cleaner and creates less pollution, it's also more expensive. Modern technology has made vehicles more efficient and affordable in general which has allowed for greater use of regular fuel. Premium gas can cost a driver up hundreds of dollars more a year, depending on how much and how far they drive.
More from Jennings Volkswagen
2021 Volkswagen Atlas MPG

Whether you're carpooling in Chicago or towing the RV out for a weekend getaway, you need a family-friendly, fuel-sipping SUV that doesn't sacrifice capability. You'll find that balance in the 2021 Volkswagen Atlas: fuel efficiency plus incredible power to get you where you need to go. Just how far can the Atlas go? Join Jennings Volkswagen…

Read More

2020 Volkswagen Jetta Interior

Looking to upgrade your Chicago commute with the latest multimedia features and amenities? A Volkswagen Jetta for sale near Northbrook should do the trick. The Volkswagen Jetta interior is equipped with standard infotainment essentials like Apple CarPlay and Android Auto, and available high-end appointments like Jetta leather seats. Keep reading for a closer look inside,…

Read More

2020 Volkswagen Tiguan Accessories

Boasting refined performance and a spacious luxury design, it's no surprise that the Volkswagen Tiguan lineup is such a popular pick for the Chicago and Northbrook roads. But if you want to stand out from the crowd in Park Ridge, consider browsing our 2020 Volkswagen Tiguan accessories. Whether you want to boost your Tiguan performance or…

Read More
Posted in Tips and Tricks
Sours: https://www.jennings-vw.com/should-i-put-regular-or-premium-gas-in-my-volkswagen/
Does the Volkswagen Require Premium Gas?

---
As a responsible Volkswagen driver, you want to ensure you're doing everything possible to keep your vehicle in tip-top shape when cruising around Littleton, Parker, and Castle Rock, CO, for years to come. One thing that factors into the longevity of your vehicle's health is the type of fuel you put into your vehicle.
A question on a lot of the minds of Volkswagen drivers is if Volkswagen requires premium gas. To answer this question, we at McDonald Volkswagen have created this reference guide. After reading, you'll know all there is to learn about the required fuel for Volkswagen vehicles.
---
Does the Volkswagen Require Premium Gas?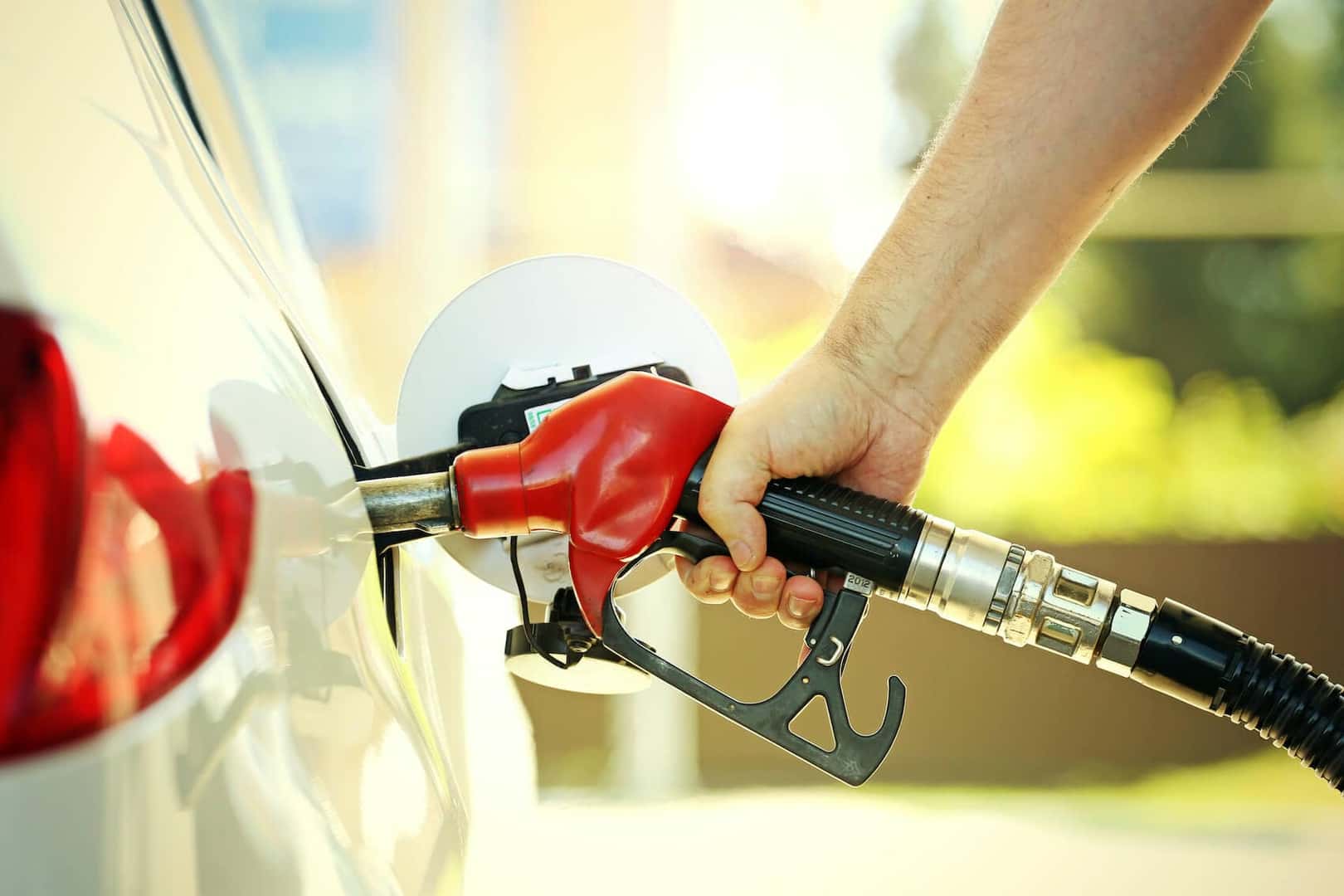 In simplest terms, no. Volkswagen vehicles do not require premium gas.
However, many Volkswagen vehicles, like the 2021 Volkswagen Tiguan and 2020 Volkswagen Jetta, are equipped with turbocharged engines. Turbocharged engines run best when fueled with high octane fuel, which is found in premium gas.
Since many vehicles are made to run normally with regular gas, premium gas isn't a requirement, but it may help to better optimize your vehicle's performance.
---
Regular Gas vs Premium Gas: What's the Difference?
Why does it matter what type of gas you put into your car? Is there really any difference between regular gas and premium gas? While both are similar, premium gas is higher in octane rating. The higher the octane rating, the better the fuel's ability is to prevent knocking sounds in your car's engine.
Regular gas usually has an octane rating of 87. Premium gas, on the other hand, has an octane rating of anywhere from 87 to 91.
---
Volkswagen Fuel Efficiencies

Whether you drive a spacious SUV like the 2021 VW Tiguan or a sport sedan like the 2020 VW Jetta, you have access to impressive fuel efficiencies that'll help you get around town for miles at a time, all while likely making fewer stops at the pump.
Volkswagen Fuel Efficiencies

Vehicle

EPA-estimated MPG

Fuel tank capacity

VW Tiguan

EPA-estimated 23 city/29 highway MPG*

15.9 gallons

VW Jetta

 EPA-estimated 30 city/40 highway MPG**

13.5 gallons
Volkswagen vehicles, whether an SUV or a sedan, come equipped with impressive fuel efficiencies. Thanks to these EPA-estimated fuel efficiencies and their large fuel tanks, you can zig-zag across town and spend the whole day running errands likely without ever having to put your travels on hold to refill your tank.
Related Posts: 
---
Learn More About Gas Requirements for Your Volkswagen
Premium gas is recommended for Volkswagen drivers, but it is not required. Regular gas will help keep your vehicle running smoothly on your commutes in and around Littleton, Parker, and Castle Rock, Colorado. The only difference between refueling with premium vs. regular gas is a more enhanced engine performance thanks to the higher octane rating that's included with premium fuel.
To learn more about regular vs. premium gas, your Volkswagen vehicle's EPA-estimated fuel economy, and other ways to keep your vehicle healthy, head over to the service center at our McDonald Volkswagen dealership. Our technicians are here to answer any questions you may have.
Contact us by phone or online or visit us in person today to learn more!
*23 city/29 highway mpg (2021 Tiguan 2.0L 8-speed automatic transmission). EPA estimates. Your mileage will vary and depends on several factors, including your driving habits and vehicle condition.
**30 city/40 highway mpg (2020 Jetta 1.4L 6-speed manual transmission). EPA estimates. Your mileage will vary and depends on several factors, including your driving habits and vehicle condition.
---
Sours: https://www.mcdonaldvw.com/does-volkswagen-require-premium-gas-littleton-co/
I have 2006 Pathfinder, that thing tells 87 minimum, Premium recommended "for the best performance"
I've also followed numerous discussions on forums to get my engineer's curiosity satisfied about "why would I use one or another?"
here are some specks of experimental data
PERFORMANCE: engine is definitely smoother, quieter when on on Premium, acceleration is a little bit more energetic on Premium
MPG: multiple people report 3-5% MPG improvement when on Premium, I confirm this result, essentially "a little bit better"
based on $/benefit, I've settled to Regular, as performance difference is negligible
the only reason to use Premium for me is in winter-time: some guy on Pathfinder forum was making the argument that winter mix is using more oxygenates, which this particular engine does not like, it SEEMED to me that engine really performs better on summer-mix-Regular to compare to winter-mix, so I follow his recommendation to use Premium in winter months… although it might be a superstition… no hard data to back it up
Sours: https://community.cartalk.com/t/2017-vw-gti-regular-vs-premium/103577
Fuel Economy Test...Volkswagen Golf GTI DSG
.
Type gas golf gti
.
2021 Mazda3 Turbo vs VW Golf GTI - DRAG RACE \u0026 ROLL RACE (Regular Fuel vs Premium Fuel)
.
Now discussing:
.
271
272
273
274
275