Erasermic Headquarters — Some thoughts on Aizawa's hair
Ok hear me out, this is something that (after watching bnha for a third time) stood out to me about Aizawa. (Aka: Eraserhead) For a man so driven by logic, his hair length is absolutely illogical. I will go ahead and acknowledge his hair might be a simple design preference, or not that important. Personally I love his design and the fact that he is a predominant male character with long hair. I wouldn't have him any other way. Anyway, let's get one with it.
———–
As pointed out by Shigaraki during their fight, while Aizawa's quirk is activated his hair and capture weapon float upwards. This is a HUGE tell when he's using his quirk which can lead to a disadvantage on his end. Shorter hair that already stands up a bit on its own would be less telling.
Long hair is much more time consuming to take care of even if the bare minimum effort is put into it. No matter the task, longer hair will always take longer (ie: Washing, brushing, drying etc) If he wanted to put the least amount of effort into his hygiene routine the logical solution would be shorter hair.
You can't tell me that periodically getting stabbed in the eyes with his bangs isn't 10x more irritating due to the fact that the man has dry eye.
Less important reasoning:
It gets in the way (when eating, if it's windy, etc)
It gets hot (yes hair ties exist but that's more effort)
MY THEORY/ PERSONAL HEADCANONS
Aizawa simply likes his hair long.
No matter how much he says he doesn't care about appearances, everything I've pointed out above has shown that his long hair is illogical. So, why is his hair long? He likes it. He stated several times he doesn't care about his public image, but what about his own image. Even when the mass media shows up to the school the reporters all remark about his shaggy appearance and he doesn't even give them a reaction. He knows what he looks like and is okay with it or is at least content with how he looks in some fashion.
He possibly hides behind it.
He's not the most social guy and he likes his privacy. He is easily read as an introverted individual and could even be read as being uneasy in social situations (In the sub comic: vigilantes, he is even shown wishing a villain would show up just so that he wouldn't have to attend a social gathering) Physically hiding behind things (like his hair or even his capture weapon) can be effective ways to stim/calm yourself out in public/ social situations.
————–
Anyway, I hope if you read all of this that you enjoyed it and it makes sense. If you also have this headcanon please share some of your own reasoning behind it in the comments. Again, these are merely thoughts I had and wanted to share. I'm sure other people might have thought of this before. Nothing I said is confirmed to be true, simply put, it's all just thought provoking. Is it an important part of his character or a simple design choice. Who knows.
Sours: https://blackhole4souls.tumblr.com/post/171906355304/some-thoughts-on-aizawas-hair-ok-hear-me-out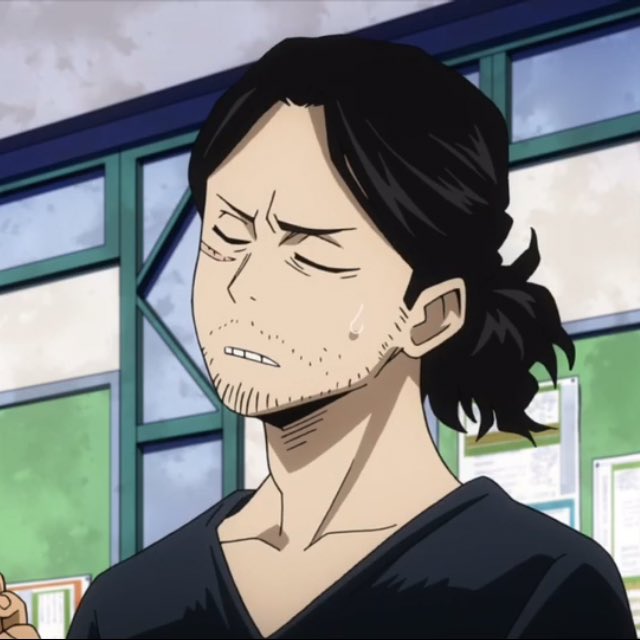 uraraka on aizawa with his hair back
pin by thaissa weber on bnha my academia episodes
shouta aizawa anime guys my anime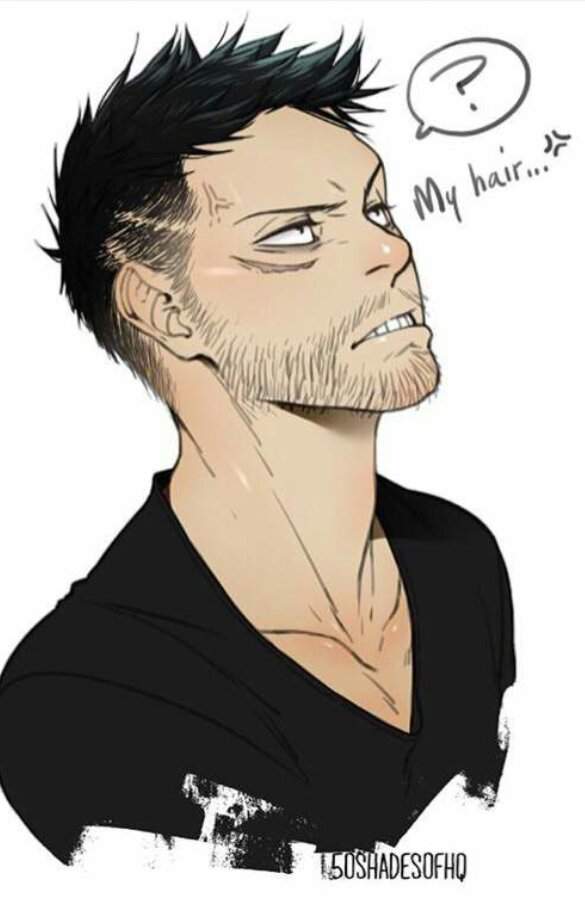 aizawa s haircut my academia amino
shouta aizawa my academia episodes my
shouta aizawa my academia eraserhead my
the my academia fandom is loving aizawa s makeover
aizawa shouta in 2020 my reference poses my
where stories live boku no academia my
aizawa s honesty
view 14 mha mr aizawa hair up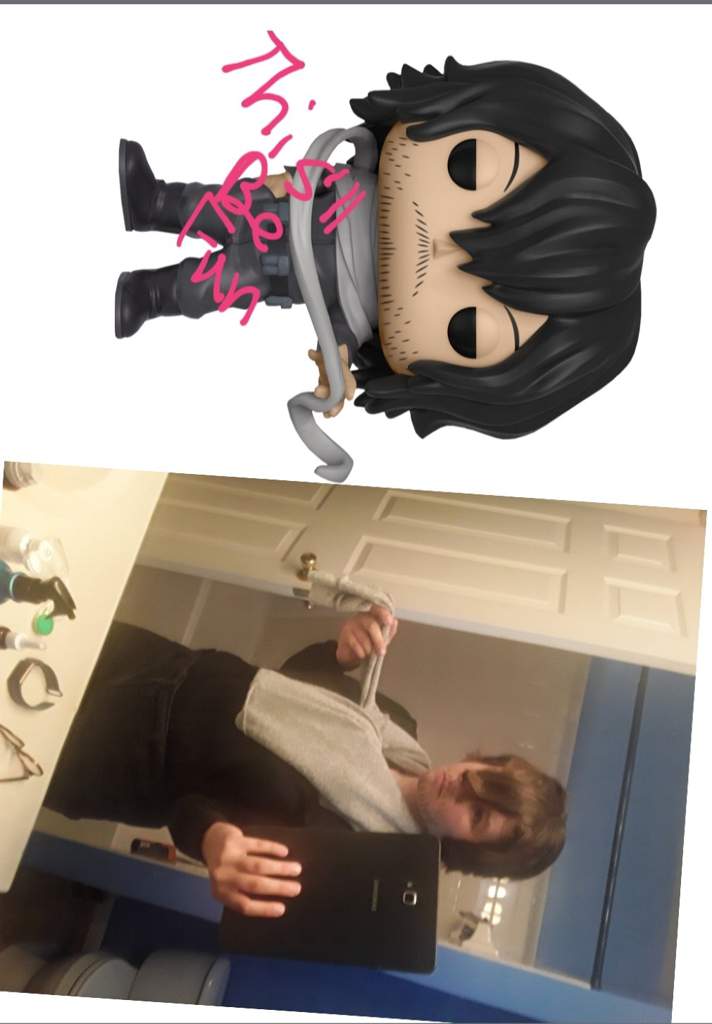 my mr aizawa sorry for the hair its brown and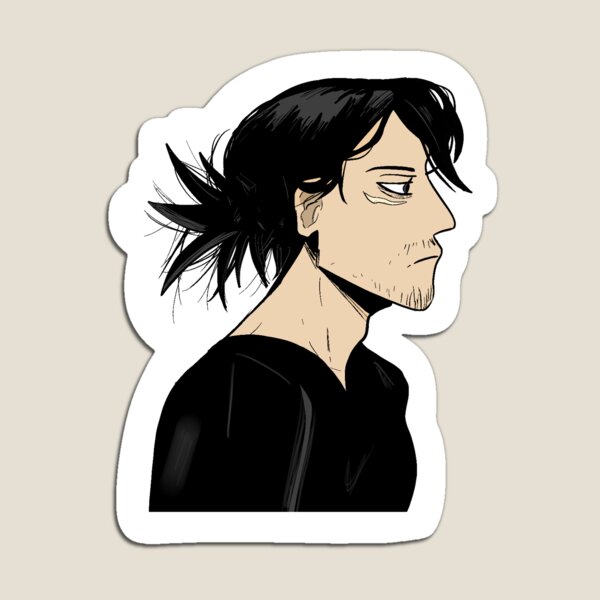 mr aizawa magnets redbubble
the best 24 mr aizawa hair up wallpaper
pin on shouta aizawa
bnha headcanons thoughts and occasional i how
the best 24 mr aizawa hair up wallpaper
pin by ammy hi on my
pin on my academia villans
cheveux courts vous validez ou pas garons anime
aizawa mha anime anime guys
aaahhhhhhhhhh aizawa with hair is
the best 24 mr aizawa hair up wallpaper
pin on
pin on aizawa shouta
any other fangirl abo a aizawa shota x o reader
the best 24 mr aizawa hair up wallpaper
the best 24 mr aizawa hair up wallpaper
boku no academia aizawa shouta boku no
pin by felicia gaston on mr aizawa eraserhead my
95 best aizawa shouta images on
mr aizawa
pin on boku no academia
shouta aizawa my academia
This post is named
Mr Aizawa Hair Up
. You could download all the image about Mr Aizawa Hair Up for free. Here are the image gallery of
Mr Aizawa Hair Up
, if you want the image or such as this post please add with us to talk about this post to your public marketing or save this post in your device.
There are extensive plenty images of Mr Aizawa Hair Up. You can find out or you can surf any of the images such as. Mr Aizawa But His Hairs Up Anime Character My, Uraraka On Aizawa With His Hair Back, Pin By Thaissa Weber On Bnha My Academia Episodes, Shouta Aizawa Anime Guys My Anime, Aizawa S Haircut My Academia Amino, Shouta Aizawa My Academia Episodes My, Shouta Aizawa My Academia Eraserhead My, The My Academia Fandom Is Loving Aizawa S Makeover, Aizawa Shouta In 2020 My Reference Poses My, Where Stories Live Boku No Academia My
Sours: https://shefalitayal.com/mr-aizawa-hair-up.html
'My Hero Academia' Fans Are Crushing Hard On Aizawa Right Now
If there is someone in My Hero Academia who needs a vacation, it is Shota Aizawa. The poor guy has gone through a lot in the little time he's taught Class 1-A, and fans have come to love the Pro Hero for his surly disposition.
Oh, and thanks to the anime's latest episode, fans have a whole new appreciate for the hero going on. You can blame his man bun for that.
As you can see in the slides below, the anime fandom is still thirsting after Aizawa following his most recent anime appearance. The Pro Hero made a brief showing over the weekend when he was told two of his students were out after curfew. While Izuku and Bakugo battled it out, Aizawa was up late on the computer, and his comfy outfit endeared fans. Then, his man bun came into view, and millions were ready to pledge their love to the man.
While Aizawa wasn't seen much in the new episode, his man bun has definitely left an impression. The pulled-back look is a far cry from how Eraserhead usually looks. Yes, the hero tends to don loose clothing, but this new outfit differs because of the man bun. The surprisingly hipster hairstyle was not something fans saw coming, but it fits the Pro Hero perfectly. So, if creator Kohei Horikoshi knows what is good for fans, he will give them more soft!Aizawa as the series moves forward.
So, do you approve of this Aizawa makeover? Let me know in the comments or hit me up on Twitter @MeganPetersCB to talk all things comics and anime!
My Hero Academiawas created by Kohei Horikoshi and has been running in Shueisha's Weekly Shonen Jump since July 2014. The story follows Izuku Midoriya, who lives in a world where everyone has super powers, even though he was born without them. Dreaming to become a superhero anyway, he's eventually scouted by the world's best hero All Might and enrolls in a school for professional heroes. The series has been collected into 19 volumes so far, and has been licensed by Viz Media for an English language release since 2015.
The Only Photo Shop That Matters
prevnext

Sours: https://comicbook.com/anime/news/my-hero-academia-anime-aizawa-cute-crush/
Aizawa Meets with His Long Dead Friend - Boku no Hero Academia 5
.
Aizawa hair mr
.
My Hero Academia Characters In Real Life
.
Now discussing:
.
362
363
364
365
366