"I look forward to continuing to work to advance the pro-family movement in the US and around the world," Brown said in an announcement on Tuesday. "Preserving and promoting the natural family as the core institution of society is an essential task if we are to build strong, stable, healthy communities."
Brian Brown speaking at the 9th WCF Congress in Salt Like City, 2015
Moving to WCF is a logical trajectory for Brown, one of the best-known anti-LGBT activists in the United States. Over the past few years, he has gradually refocused his opposition to marriage equality to international work, especially after the U.S. Supreme Court ruled in favor of marriage equality. Working through the United Nations and international channels, WCF has pushed the doctrine of the "natural family" – one man married to one woman and their biological children. The idea is the basis for the development of policies and the passage of laws that further criminalize abortion and LGBT people. WCF also has worked to build support for laws that criminalize homosexuality and abortion.
Known for his measured public rhetoric but also his staunch opposition to marriage equality, Brown has a long history in anti-LGBT activism. He became director of the Family Institute of Connecticut (FIC) in 2001, where he fought against marriage equality, civil unions and domestic partnerships in the state.
During his tenure at FIC, the group posted some materials on its website that offered false and damaging claims about LGBT people, including calling them promiscuous and linking same-sex parents to pedophilia and a shortened lifespan. Other materials include a brochure by the Family Research Council, "The Slippery Slope of Same-Sex Marriage," which states that "homosexuality is unnatural" and promotes the idea of the "the gay agenda," a conspiracy theory that argues the LGBT community is engaged in a secret effort to marginalize heterosexuals. 
2002 logo of Family Institute of Connecticut
Brown left the FIC in 2007 to join NOM's founding board along with other anti-LGBT activists like Maggie Gallagher and conservative Robert George in 2007. NOM's primary focus then was to push a ballot measure in California to ban same-sex marriage. Proposition 8, as it was called, passed but was later found unconstitutional. But NOM's public profile was on the rise. The group became a clearinghouse for anti-LGBT marriage initiatives throughout the country.
But during its years of existence, NOM has repeatedly run afoul of election laws, even gaining a reputation for running political campaigns without disclosing its donors to election officials. NOM has filed several lawsuits regarding its opposition to campaign disclosure laws.
In 2014, the Maine Ethics Commission fined NOM more than $50,000 for violating state laws in 2009 during a campaign against marriage equality. The commission report suggested NOM had violated campaign disclosure laws in New Hampshire and Iowa and lied about its malfeasance to a government agency.

Then, in what became a public relations disaster, internal documents leaked in 2012 revealed that NOM was working to build a national strategy that would "expose" President Obama as a "social radical" and "drive a wedge between gays and blacks" by using black spokespeople to promote NOM's agenda and "provoke the gay marriage base" into calling the black spokespeople bigots. Part of the strategy included "finding attractive young black Democrats to challenge white gay marriage advocates electorally" and seeking "to identify glamorous young Latino and Latina leaders…willing to stand for marriage."
NOM also tangled with the Internal Revenue Service after tax records were leaked in 2012 that included the names of donors. A federal judge ruled that there wasn't enough evidence to prove the leak was anything more than a single IRS employee's mistake. Nevertheless, the IRS settled the lawsuit for $50,000 and NOM claimed victory.
By 2014, though, NOM's finances had tanked, according to its tax returns, and the acceptance of same-sex marriage was advancing quickly. By then, Brown had already started engaging in more international efforts, working with French anti-LGBT group Manif Pour Tous during its massive protests against marriage equality. He went to Moscow in October 2013 to lobby against same-sex couples adopting children and to attend a roundtable discussion on "traditional values." Brown addressed a Duma committee, saying that, "Every child should have the right to normal parents." NOM did not publicly announce Brown's trip to Russia, but he appeared on Russian media while there, Right Wing Watch reported.
World Congress of Families is also heavily involved in Russia, and supportive of that country's anti-LGBT laws, in whose wake violence against Russian LGBT people has increased.
Brown's colleagues at WCF include Larry Jacobs, WCF managing director, who expressed support for the laws, saying that they're "a great idea." It would ban propaganda to minors, he said, "preventing [LGBT people] from corrupting children." He further lamented that Europe was "going the other way, legalizing LGBT propaganda." Alexey Komov is WCF's Russian representative, and also the director of FamilyPolicy.ru. He is an ardent supporter of Russia's anti-LGBT laws and has said that "homosexual lifestyles are not healthy." Another of Brown's colleagues at WCF is Don Feder, director of coalitions and coordinator of regional conferences, who has said that, "Gay rights is about indoctrinating your children in behavior that would make a proctologist gag." Feder, who also sits on the national board of advisors of the anti-immigrant hate group the Federation for American Immigration Reform has also said of Islam that what the U.S. needs isn't gun control, but rather "Islam control," which would involve a religion test for everyone entering the U.S. and surveillance of all American mosques. Of the decision to put abolitionist Harriett Tubman on the twenty-dollar bill, Feder expressed his displeasure, saying, "American history was made by white males, who were overwhelmingly Christian."
Brown will remain president of NOM even as he takes on the mantle of WCF.
Sours: https://www.splcenter.org/hatewatch/2016/06/02/brian-brown-named-president-anti-lgbt-world-congress-families
Ready to Fight Gay Marriage at Court Door
WASHINGTON — As gay couples fight for the right to wed, a little-known but determined force is working to stop them: Brian S. Brown, a 39-year-old father of eight who has raised millions of dollars from religious conservatives — especially his fellow Roman Catholics — to become the nation's leading opponent of same-sex marriage.
Mr. Brown, president of the nonprofit National Organization for Marriage here, was instrumental in passing Proposition 8, California's same-sex marriage ban, and is working in a host of states (and recently in France) to defeat gay-friendly candidates and outlaw what he calls "the redefinition of marriage."
Now his views are facing the ultimate American test: a hearing before the Supreme Court, which is considering whether to overturn Proposition 8 and perhaps declare it unconstitutional.
When the justices hear oral arguments in the case on Tuesday, Mr. Brown — unfazed by polls showing that a majority of Americans disagree with him — will be on the court's marble steps, leading a march that he hopes will draw thousands who believe, as he does, that gay unions hurt children and threaten religious freedom.
"The notion that somehow we are on a one-way elevator to gay marriage, and that no matter what anyone does that it's going to happen, is false," he said in an interview in his sparsely decorated suite on K Street, the capital's lobbying corridor. "That is the myth of inevitability."
A California native (he grew up sneaking his surfboard into the pristine stretch of private coastline known as Hollister Ranch near Santa Barbara), Mr. Brown has an open face and an easy laugh that belie his status as a divisive figure in the culture wars. Raised a Quaker, he converted to Catholicism as an adult, with a passion for traditional marriage that he says is rooted in his faith.
As he said in a debate with Dan Savage, a gay columnist, last summer, "The notion of the uniqueness of men and women is not some side thing in Scripture, it's a key part of our view of humanity: that there are two halves of humanity, male and female, and that we complement each other, and that complementarity bears fruit in children."
Frank Schubert, the marriage organization's national political director, said, "He has a convert's zeal."
Mr. Brown also has a keen sense of strategy and a polished speaking style, traits that unnerve his opponents. When gay rights advocates began calling same-sex marriage a "civil rights issue," Mr. Brown, determined to keep the racial analogy from seeping into popular culture, enlisted black pastors to his cause. In public appearances and on television, he rarely comes across as a renegade, although his tone can grow strident when the audience is familiar.
"When you knock over a core pillar of society like marriage, and then try to redefine biblical views of marriage as bigotry, there will be consequences," Mr. Brown warned last August in a fund-raising letter. "Will one of the consequences be a serious push to normalize pedophilia?"
Conservative Christian groups have thrown their weight behind Mr. Brown's work. The Knights of Columbus, a Catholic fraternal organization, donated about $2 million to help get the National Organization for Marriage started. Mormons contributed heavily to the Proposition 8 campaign, and Bishop Salvatore J. Cordileone, now archbishop of San Francisco, raised money to put the initiative on the ballot.
In an interview, the archbishop said Mr. Brown "understands that civilization rises and falls on marriage."
But gay rights advocates see Mr. Brown as the personification of evil, a man who traffics in distortions and smears with a smile.
The Southern Poverty Law Center, which fights intolerance, says the National Organization for Marriage pushes the line of being labeled a hate group because it "continues to spread lies about gays" and uses its Web site to link to debunked research. The Human Rights Campaign, an advocacy group, devotes a portion of its Web site, headlined "NOM Exposed," to tracking Mr. Brown and his group.
"Even Governor Wallace in the end came around," said Chad Griffin, the Human Rights Campaign president, referring to George Wallace, the segregationist Alabama governor.
Mr. Brown grew up in Whittier, Calif., a town with a Quaker background on the border of Los Angeles and Orange Counties, the son of an accountant and a homemaker who split when he was 13. Maggie Gallagher, his predecessor as the marriage organization's president and the author of a book about the dangers of divorce, said that Mr. Brown "shares a lot of characteristics of children of divorce" who as adults make "a really firm commitment to do something different for their children."
Mr. Brown played football, ran the Republican Club and was president of the student body at Whittier College, where he threw himself into the history of conservative political thought and read theorists like Edmund Burke and Friedrich Hayek.
"He was somebody I expected great things from," said Frederic Bergerson, one of his political science professors.
In the summer of 1996, just after graduation, Mr. Brown arrived in the Michigan village of Mecosta for research on the conservative thinker Russell Kirk. Over fireside talks in a scholarly center housed in Kirk's ancestral home, he immersed himself in Kirk's notion that "permanent things" — family and church — form the foundation of a healthy society. When a roommate introduced him to Catholic teachings, Mr. Brown plunged in and eventually converted.
"He was looking for history, roots, understanding of what is true culture," said Annette Kirk, Russell's widow.
Mr. Brown obtained a second degree at Oxford, returned to the United States to marry a woman he met through his childhood pastor, and later went to the University of California, Los Angeles, to pursue a doctorate. But he gave up academia for activism when offered a job at the Family Institute of Connecticut, where he worked, ultimately unsuccessfully, to stop a 2005 Connecticut law that allowed same-sex couples to enter into civil unions.
There, Mr. Brown's work attracted the attention of Ms. Gallagher, who by then had begun to worry that social conservatives like herself would be outmatched by organized gay rights supporters. She recalls meeting Mr. Brown at a conference.
"He said we needed a Club for Growth for marriage," she said, referring to the advocacy group that promotes economic freedom. "He got the strategic need."
With the help of Robert P. George, a conservative scholar at Princeton, they founded the National Organization for Marriage in 2007, with Ms. Gallagher as president and Mr. Brown as executive director.
If same-sex marriage becomes a cultural norm, Mr. Brown warns, heterosexual couples will no longer have preference over gay men and lesbians in adoptions, schoolchildren will be taught that same-sex parenting is normal, and those who oppose it will be labeled bigots. Already he worries about his safety and that of his handful of employees, which is why there is a security lock on his office door.
"Children are taught in kindergarten, first grade, that it's the same thing to grow up and marry a boy as to marry a girl," he said in a recent interview on C-Span. "That is a profound consequence."
Aside from the big victory in California (Mr. Brown moved his family there for a year to help pass Proposition 8), his group helped unseat three Iowa Supreme Court justices who overturned a ban against same-sex marriage there, and helped lead last year's successful effort to ban same-sex marriage in North Carolina. But since 2009, gay men and lesbians have won the right to marry in the District of Columbia and eight states.
Although his track record is now mixed, Mr. Brown is convinced that his big victory will come at the United States Supreme Court.
"No way the court is going to launch another Roe v. Wade," he said, referring to the 1973 decision that made abortion legal. But whatever the outcome, he said, there will be more battles, either in the courts or in legislatures, and he will fight them.
"If we were to lose, would it be difficult?" he asked, before quickly answering. "Of course it would be difficult. But we're never going away."
Sours: https://www.nytimes.com/2013/03/23/us/politics/brian-brown-fights-same-sex-marriage-with-zeal-and-strategy.html
NOM CRATERS: Funding for Anti-LGBT National Organization For Marriage Drops by Over 50%
11/19/2014
WASHINGTON – A white-hot spotlight focused on the issue of same-sex marriage over the last few years hasn't translated into financial success for an organization whose self-proclaimed sole purpose is to "protect marriage and the faith communities that sustain it." In a time when virtually every nightly newscast, political debate, even television series delves into discussions about marriage rights for gay and lesbian couples, the beleaguered National Organization for Marriage (NOM) can't seem to raise enough money to cover its expenses. According to analysis of the organization's 2013 tax filings done by the Human Rights Campaign (HRC), NOM raised $5.1 million in 2013, dropping by over 50% since 2012. Just 2 donors accounted for more than half of the organization's funding– further evidence that everyday Americans have little interest in furthering NOM's extremist agenda. In addition, the NOM Education Fund also dropped by nearly $3.5 million in funding -- a drop of almost 70% since the previous year. NOM ended the year more than $2.5 million in debt.
"NOM should start figuring out that people aren't willing to give their hard-earned money to an extremist agenda that's going nowhere," said Fred Sainz, HRC Vice President of Communications. "If I were Brian Brown, I'd be worried that my two or three mega-donors are soon going to come to terms with the fact that they'd largely be better off flushing money down the toilet. Americans certainly aren't buying what NOM is selling, and it's only a matter of time before the trickle of money keeping the lights on at NOM HQ dries up."
NOM made their 2013 990s available this morning after repeatedly refusing to make them public following their November 17 deadline – a direct violation of federal law. HRC first made an in-person request for the public financial documents on Monday morning and again Tuesday – both times, NOM was unable to produce the documents. Federal law requires organizations to publicly release their 990s the same day an in-person request is made. As a result, HRC filed a complaint with the IRS in order to compel NOM to abide by the law.
A virtually unending series of losses is at the heart of NOM's financial woes. Since enduring a staggering defeat on Election Day 2012 when voters at the ballot enacted marriage equality in three states and defeated a discriminatory marriage ban in another, the defeats just keep on coming. Over the last year, nearly three-dozen federal court rulings – from judges appointed by both Democratic and Republican presidents – have struck down state bans on marriage equality, while only two federal courts have upheld the bans. In the year since NOM released its last annual financial report, the number of states where same-sex couples can legally marry has jumped from fifteen to thirty-three. Today, sixty-two percent of Americans live in states with marriage equality. And the Supreme Court of the United States has allowed federal court rulings granting marriage rights to same-sex couples to become the law of the land in eleven states over the last two years: California, Oregon, Idaho, Nevada, Utah, Kansas, Oklahoma, Wisconsin, Indiana, Virginia and Pennsylvania.
Earlier this year, the Maine Commission on Governmental Ethics and Election Practices voted unanimously to impose record civil penalties against NOM totaling $50,250. The Commission also directed NOM to file disclosure reports after a four-year investigation exposed "a significant violation of law" by the national anti-LGBT organization. The penalties are reportedly the largest ever imposed for a campaign finance violation in Maine history.
What's more, recent poll results show that there is virtually no appetite for NOM's radical and exclusionary brand of anti-LGBT rhetoric. An HRC survey of 1,200 registered voters conducted June 6-10, 2014 by Republican pollster Alex Lundry of TargetPoint Consulting found that the number of Americans strongly opposed to national marriage equality has dipped to twenty-eight percent. When asked what they would do if the U.S. Supreme Court struck down discriminatory marriage bans across the country, Americans opposed to marriage equality were subdued. "I will not like it, but I will do nothing," one said. "I would be very disappointed, but I would accept the law," said another. All in all, only three percent of opponents mentioned that they would protest the decision in any form.
NOM has been deviating from its core mission of "protecting marriage" and now advocates against any and all measure of legal or societal equality for LGBT people. NOM President Brian Brown recently traveled to Russia to support a bill – now law – banning the adoption of Russian children by same-sex couples or parents living in countries where marriage equality is legal; and he even sent out a transphobic e-mail lashing out against the Employment Non-Discrimination Act, in which he referred to transgender Americans by saying "if a man feels like being a woman, he is; but if he later decides he's a man again, he's that." June of this year, NOM hosted a march on the U.S. Supreme Court and a rally that featured remarks speakers who have compared homosexuality with bestiality, same-sex marriages with "Frankenstein creatures," and LGBT advocates with Nazis.
And just last week NOM sank to a new low, this time advocating for a Wild West scenario, calling on Kansas Governor Sam Brownback to "reject the idea that Kansas must abandon marriage because out of control federal judges say so" and ignore a federal district court order requiring the state to allow same-sex couples to marry.
In 2012, NOM ended the year in the red with roughly a $2 million dollar deficit. Just three donors accounted for roughly two thirds of the organization's funding. That year the National Organization for Marriage Education Fund, NOM's 501(c)(3) charitable education arm, loaned NOM nearly $1.7 million. This raised questions over whether the Education Fund's loans allowed NOM to engage in electoral or excessive lobbying activity that violates the Education Fund's tax-exempt status. That loan still has not been paid back, according to this year's tax filings.
The Human Rights Campaign is America's largest civil rights organization working to achieve lesbian, gay, bisexual and transgender equality. HRC envisions a world where LGBT people are embraced as full members of society at home, at work and in every community.
###
Sours: https://www.hrc.org/press-releases/nom-craters-funding-for-anti-lgbt-national-organization-for-marriage-drops
Classics: Brian Brown's \
NOM Played 'Significant Behind Scenes Role'
February 12, 2018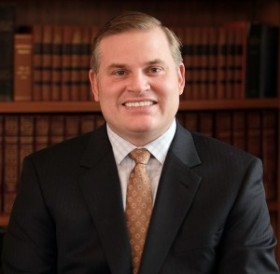 The U.S. based National Organization for Marriage [NOM] stated they played a "significant behind-the-scenes role" in what they termed the "tremendous victory in Bermuda," saying that NOM President Brian Brown traveled here twice "to meet with activists from Preserve Marriage Bermuda to discuss potential strategies."
Founded in 2007, NOM defines itself as a "nonprofit organization with a mission to protect marriage and the faith communities that sustain it."
Their statement follows after the Governor gave assent to the Domestic Partnerships Act, which will replace same-sex marriages with a domestic partnership which can be entered into by both same-sex and heterosexual couples.
Bermuda is widely being reported as the first country to repeal same sex marriage, and the state of California experienced a similar situation in 2008, which NOM was reportedly instrumental in.
The New York Times reported, "The development in Bermuda recalled a comparable sequence of events in California in November 2008, when the State Constitution was amended to define marriage as between a man and a woman, ending five months of legalized same-sex marriage and reversing a ruling by the State Supreme Court in June of that year. That law, known as Proposition 8, was later overturned in the courts.
The Washington Post described NOM as being "instrumental in passing Proposition 8, the state constitutional amendment defining marriage as an institution only between a man and a woman," while another report by Newsweek stated NOM was a "major force in voter initiatives that rolled back gay marriage in Maine and California, contributing $1.4 million and $1.8 million, respectively, to those campaigns."
The NOM website states that Mr Brown has been their President since 2011 after having co-founded the organization in 2007.
"Brown led NOM's work in California helping to qualify Proposition 8 to the ballot, and campaigned throughout the state in 2008 to successfully urge its adoption," the website said. "He has represented NOM in successful ballot fights on marriage in Maine [2009] and North Carolina [2012], and was a key leader in the successful 2010 effort to unseat three Iowa Supreme Court justices who had redefined marriage."
In an article on NOM's website posted on Friday, Mr Brown said, "NOM played a significant behind-the-scenes role in the tremendous victory in Bermuda.
"Our team advised pro-marriage supporters there on strategies to preserve marriage and I travelled there twice to meet with activists from Preserve Marriage Bermuda to discuss potential strategies.
"In 2016, Bermuda conducted a national referendum to advise the Parliament on whether gay 'marriage' should be allowed, with 68% of voters resoundingly rejecting same-sex marriage.
"Despite the overwhelming voter rejection of redefining marriage, in 2017 the Bermuda Supreme Court imposed gay marriage on the nation. This proved to be a short-lived ruling as the Preserve Marriage Bermuda coalition rallied supporters to demand that marriage be restored. This past December, the Bermuda Parliament passed a law repealing same-sex 'marriage.'
"This week the British Government of Theresa May announced that it would not block the repeal of same-sex marriage [Bermuda is a British territory] and Governor John Rankin promptly signed the repeal legislation into law. So much for the arc of history.
"NOM heartily congratulates the people of Bermuda and the leadership of Preserve Marriage Bermuda. Their efforts are a powerful proof point that the 'inevitability' of same-sex marriage is a lie and that the fight for marriage can be won, even when the judicial elite think they can impose their will on a country, as tragically occurred here in the U.S."
"We're in this fight for the long term," Mr Brown added. "Whether it takes two years or two decades, we are determined to restore true marriage to our nation's laws. What happened this week in Bermuda is extremely encouraging, and we hope it inspires you to redouble your support for our work."
Mr Brown also serves as the President of World Congress of Families [WCF], and when he was named WCF President, the Southern Poverty Law Center said "moving to WCF is a logical trajectory for Brown, one of the best-known anti-LGBT activists in the United States.
"Over the past few years, he has gradually refocused his opposition to marriage equality to international work, especially after the U.S. Supreme Court ruled in favor of marriage equality," the SPLC stated.
The U.S Human Rights Campaign — who called for the Governor to "veto" Bermuda's Bill and has been strongly critical of the legislation calling it "deplorable"– has said, "NOM is losing support and donors fast as more people stand up for civil rights and against discrimination. Maybe that's why Brian Brown is travelling all over the world looking for countries more hostile to equality and more open to NOM's outdated views."
NOM, in turn, has criticized the above two groups, with an email from the organisation last year saying they were launching a "First Freedom Initiative which, among other things, will highlight the animus and dangerous tactics of groups like the Southern Poverty Law Center and the grossly-misnamed Human Rights Campaign."
Preserve Marriage Bermuda has not confirmed or responded to request for comment on NOM's statement, however on Friday they said they were "thankful for the decision to reverse the law on same-sex marriage," and while they do "not condone any legal union which may provide legal footing for same-sex marriage" they "commend the Government on being the first and only government in the world to reverse the laws on same-sex marriage."


Read More About
#AmericanRelations#DomesticPartnershipBill2017#LGBTQI#PreserveMarriage#SameSexMarriage
Category: All, News, Politics
Sours: https://bernews.com/2018/02/nom-played-significant-behind-scenes-role/
Nom brian brown
In the past week, judicial-watchdog groups have raised alarm over the meeting of two Supreme Court Justices, Samuel Alito and Brett Kavanaugh, with Brian Brown, the head of the anti-L.G.B.T. group National Organization for Marriage. Brown tweeted a picture of himself with the Justices on October 29th, three weeks after the Court heard arguments in what are probably the most consequential L.G.B.T.-rights cases ever to come before the Court—and arguably the biggest cases of the year. (N.O.M. has filed an amicus brief in these cases.)
Two days after Brown's tweet, the nonpartisan organization Fix the Court published a blog post titled "What Were They Thinking? Justices Again Fail a Basic Ethics Test." On Wednesday, Aaron Belkin, an activist, academic, and director of the group Take Back the Court, wrote an open letter asking the two Justices to recuse themselves from the case. "Posing for photographs with the president of an advocacy organization that has filed briefs in matters pending before the court makes a mockery of Chief Justice Roberts' assertion that a judge's role is to impartially call balls and strikes," Belkin wrote. "If you refuse to recuse yourselves, this incident will further illustrate the urgent need for structural reform of the Supreme Court in order to restore a Court that understands its role is to protect individual rights and our democracy."
Take Back the Court, which advocates expanding the Supreme Court, among other things, is a fairly radical organization. But Belkin's letter actually understates the case, making it sound as though the problem with taking a meeting with Brown is that he believes that L.G.B.T. people are not entitled to protection from employment discrimination, which is what's at stake in the pending cases. In fact, it's worse than that. Brown thinks that L.G.B.T. people should not exist. I know this because he told me.
In May, 2016, I went to Tbilisi, the capital of Georgia, to report on a convening of the World Congress of Families, an international organization founded by a couple of Russian and American ultraconservative academics back in the nineteen-nineties. Over the decades, the group has tapped into demographic panic the world over. Its conference was a series of presentations on conspiracies: the plot to spread "gender ideology"; the plot to get white women to have abortions that will not only mean fewer white births but will also give the women breast cancer; and, of course, the worldwide plot to turn children gay by exposing them to Pride parades. Back in 2016, all of this seemed marginal, almost quaint, and the general sense of victimhood projected by many of the participants amplified this feeling. I think the organizers agreed to accredit me because they were desperate for any kind of coverage in a mainstream American publication. (I ended up writing a piece for Harper's Magazine.)
Many of the featured speakers refused to talk with me, but Brown sat down for an interview backstage. He seemed nervous, jumpy, but nonetheless he was an engaging, almost charming interlocutor. He was raised as a Quaker and converted to Catholicism while doing his graduate studies at Oxford; he then left academia for activism. He founded N.O.M. to fight against same-sex marriage in California and, later, nationwide. At the time we met, he was also about to take over the leadership of the World Congress of Families. Brown had the victimhood rhetoric down. He told me that his side was "outorganized" and out-fund-raised by a powerful international gay lobby. I think his sense of marginalization at the time was genuine.
Brown was mild-mannered, especially compared to some of the other speakers at the conference in Tbilisi, who had called for stoning gay people. I wondered: was he more of a live-and-let-live anti-gay activist? At the end of the interview, I asked him, "Do you see a way for you and me to live in the same society?" I asked him to imagine if gay people decided that we didn't want marriage after all, if we didn't even want to use public restrooms. "If we can negotiate," I asked, "is there a way that my family and yours can live in peace in the same society?"
"I don't know," Brown said. He smiled—awkwardly, it seemed to me—and then he said, "No."
I thanked him for his time and left. I ended up walking the width of Tbilisi that day, thinking about the experience of facing a very nice, very polite, very well-spoken man who told me, in effect, that if he and his allies had the power in the United States, or any other country, there would be no place for me in it. He didn't have that power. Still, hours later and having put distance between us, the calm, almost casual way in which he said "No" made me feel like I was suffocating.
I imagine that when Brown met with Alito and Kavanaugh, he made the arguments put forth in his organization's amicus brief: that for the Court to rule that Title VII of the Civil Rights Act protects from discrimination on the basis of gender identity and sexual orientation would constitute judicial overreach. What he meant, though, is that the rights of L.G.B.T. people shouldn't be protected at all—that, in his ideal society, there would be no L.G.B.T. people, in fact. I know this because he told me.
Sours: https://www.newyorker.com/news/our-columnists/the-homophobic-activist-who-won-an-audience-with-two-supreme-court-justices
Around the Track: Brian Brown
Brian S. Brown, President of the International Organization for the Family
Brian S. Brown has been president of the International Organization for the Family (IOF) since 2016.  IOF hosts the annual World Congress of Families, which bring together thousands of activists from around the world to be trained and equipped to advocate for the natural family.  Major world leaders have attended and participated in the World Congress of Families. In 2018, WCF XII, Moldova was hosted by Moldovan President, Igor Dodon. In 2017, the Hungarian government co-hosted WCF XI, Budapest with the participation and leadership of Prime Minister Viktor Orban.
Various world religious leaders have spoken and participated in the World Congress of Families including Secretary of the State for the Vatican, Cardinal Pietro Parolin, Georgian Orthodox Church Patriarch, Ilya II, and Elder Russell Nelson of the LDS Church.
Brian also serves as President of the National Organization for Marriage (NOM) after having co-founded the organization in 2007.
Mr. Brown has been quoted regularly in the The Washington Post, The New York Times, The Associated Press, The Los Angeles Times, The New York Post, and almost every other major newspaper in the country. The Washington Post ran a profile of Brown titled, "Opposing Gay Unions with Sanity and a Smile" in which the author stated, "The reason Brian Brown is so effective is that he is pleasantly, ruthlessly sane."  He has also regularly appeared on ABC, CBS, NBC, CNN, FOX News Channel, C-SPAN and MSNBC.
Brown led NOM's work in California helping to qualify Proposition 8 to the ballot, and campaigned throughout the state in 2008 to successfully urge its adoption. He has represented NOM in successful ballot fights on marriage in Maine (2009) and North Carolina (2012), and was a key leader in the successful 2010 effort to unseat three Iowa Supreme Court justices who had redefined marriage.
Mr. Brown, an Oxford University-educated and articulate advocate for marriage, is a sought-after speaker who has addressed hundreds of gatherings throughout the country, and internationally.
Mr. Brown is a C. Phil. at UCLA in American History, earned his B.A./M.A. in Modern History at Oxford University, and received his B.A. in History from Whittier College. He and his wife Susan have nine young children.
Sours: https://wcfverona.org/en/about-our-leadership/
You will also like:
NOM's Brown Traveled to Russia to Support Bill That Would Deny Adoption to "Abnormal" Gay Parents
WASHINGTON – As a growing chorus of condemnation mounts against a bevy of new anti-LGBT legislation in Russia, today it emerged that National Organization for Marriage (NOM) president Brian Brown traveled to Moscow earlier this year in support of a bill – now law – that bans the adoption of Russian children by gay couples, unmarried couples and single people in countries where same-sex marriage is legal. People For the American Way reported and shared a video from an interview Brown gave to a local television station, where he told the reporters that prohibiting adoptions by gay and lesbian couples was a way of halting a slippery slope of "very negative developments all over the world." In a speech before the Russian Duma's committee on family, women and children, he stated, "Every child should have the right to have normal parents: a father and a mother."
"This goes well beyond marriage," said Human Rights Campaign president Chad Griffin. "Apparently NOM is expanding its portfolio to include the international persecution of LGBT people. We knew that Brian Brown had it out for gay people in America, but it's now become clear that he's hell-bent on ruining the lives of gays and lesbians worldwide."
After Brown's visit, Russian president Vladimir Putin signed the approved legislation into law. Another law, which outlaws "propaganda of nontraditional sexual relations," was also passed by Russia's Parliament and signed into law by President Putin this year. Under the guise of protecting children from "homosexual propaganda," the law imposes steep fines on citizens who disseminate information that may cause a "distorted understanding" that LGBT and heterosexual relationships are "socially equivalent." And yesterday it was reported that a committee of the Russian Parliament advanced a bill that would make homosexuality – or presumed homosexuality – a basis for denying parental custody. The bill is scheduled for a vote by the Duma in February of next year.
According to its own Facebook page, the National Organization for Marriage (NOM) "aims to defend marriage as the union of one man & one woman, and protect the faith communities that sustain it." Yet in recent months, NOM has also expanded its work to include campaigns against transgender youth and marriage efforts in France.
The Human Rights Campaign is America's largest civil rights organization working to achieve lesbian, gay, bisexual and transgender equality. By inspiring and engaging all Americans, HRC strives to end discrimination against LGBT citizens and realize a nation that achieves fundamental fairness and equality for all.
# # #
Sours: https://www.hrc.org/press-releases/noms-brown-traveled-to-russia-to-support-bill-that-would-deny-adoption-to-a
483
484
485
486
487