French manicure is timeless. Various nail designs come and go, but you can still see women wearing French tip nails worldwide. But what does a French manicure look like? Does it really come from France? Let's see.
Even if you don't like to paint your nails, chances that you have never tried a French mani are minimal. It is an exquisite yet wearable style that is appropriate for all occasions.
Why Are French Tips Called French Tips?
Many wonders if French nail tips really come from France. There is no definite answer to this question. The origins are still unclear. Some claim it comes from 19th-century French salons, while others say it didn't appear until the '30s.
However, you will be surprised to learn that the real inventor of French manicure is Jeff Pink. He created the look in as CEO of Orly International. Some Hollywood directors asked him to make a shade that will be suitable with different outfits, so they don't need to change actresses' nails often.
White shade was not popular at the time, so Pink started selling it alongside the light pink one. After he took it to Paris, where he used it on models, he returned to the states and named the look French manicure.
It became utterly popular after Barbra Streisand, and Cher wore it during The Tonight Show Starring Johnny Carson. Carson has asked Barbra about her eye-catching long nails the rest is history!
What Do French Tip Nails Look Like?
French tip nails are simple yet eye-catching. You will always notice it, no matter how light the shade it. The look is perfect for women who like something nice, minimal, bare, and natural. It is kind of 'mine but better' look that everyone loves.
The nail base should be polished in a light nude pink shade, while that perfect line on the tip should be in a milk-white shade.
How Do You Do French Tip Nails At Home?
Many women wonder how to get that perfect line at home. Even if it seems like hard work, a French manicure is actually easy to do. You can absolutely achieve it at home.
You will need a French manicure kit or one nude and one white nail polish. If you are a beginner, make sure to use tape for your perfect tip line.
Basecoat should be applied first, as they prevent your nail from yellowing. Then use a nude shade, with or without shimmer. After that dries, you can apply an opaque white shade on your tips. If you are not a pro, use a tape. Otherwise, you can apply the polish on the tips and erase the mistakes with earbuds.
Is French manicure Still In Style ?
You bet it is still in style! According to Cosmopolitan and Allure, French mani was present on many runway shows this Spring/Summer. Instead of going to the basic manicure, try something different this time. Go for a double-tipped French, ombre French, micro French, metallic French manicure, colorful neon manicure. These styles will still look minimal yet very modern. That is how you should wear French nail tips in
35 French Tip Nails
What we now call a French manicure is typically a natural manicure style involving a clear or nude base color and a white tip, either on artificial or natural nails.
It is speculated that French manicures came about as a neutral option for Hollywood actresses so they could have a manicure that would go with their numerous wardrobe changes.
Regardless of its origin, its gone on to become a classic look both for everyday and special events. Like a plain white t-shirt, French manicures are versatile staples; you can keep them simple or jazz them up. Nowadays, your color choices arent limited to only pink and white.
In fact, colored French tip nails can add vibrant look to your manicure. You can also paint on different designs and add small jewels, decals, or other adornments.
1. Go for Garnet
Who said French manicures have to be pink? Instead, use a color in the same color family as pink – garnet red. Its a gorgeous spin on the traditional French manicure. Top off this deep red with some complimentary metallic gold. If youre going the gel route, ask your manicurist to add a shiny mirror effect on the gold polish.
2. French Tip Nails with a Splash of Yellow
Choose a bright color such as yellow to brighten up your French manicure. There are a couple of ways to get that perfect tip at home, and one of them is to use these hole reinforcement stickers you probably have lying around.
Simply place the sticker so that the top curve of the circle is in line with the curve of your nail, leaving a thin space for the yellow tip. When youre sure your nail polish has completely dried, carefully remove the sticker. You should have a perfect French manicure – just apply your favorite top coat and enjoy!
3. Indulge in a Little Rose Gold
For a sophisticated and trendy look, use a pale pink as a base polish and metallic copper for the tips. This combination of colors gives off the same vibes as rose gold jewelry or metal reflects. Finish with a glossy topcoat.
3. French tips with Snow
Show your winter spirit with these sparkling French tips. The tips are on the thicker side, allowing for a more dramatic effect. To recreate this at home, youll need white nail polish as well as translucent or silver glitter.
Use tape, stickers, or any other method to isolate the tips of your nails. Apply several coats of glitter to your tips and seal with a glossy top coat. If you want, pick an accent nail to cover with the white and glitter polish.
4. French-inspired Manicure with Subtle Sparkle
This design is perfect for shorter nails but will also look great on all lengths. The result is quite minimal and natural. All you need to do after you apply your base layer of pink polish is to add a thin, straight strip of nail stickers or rounded glitter polish to the tips.
5. French Mani with Negative Color
Change up the traditional French Manicure by using the opposite color on the tips– black. Exaggerate the natural curve of your nail to get the rounded effect you see in the photo. You can use a nude base color or just clear nail polish.
6. Festive French Tip Nails
A really easy way anyone can decorate their French manicure is by adding a decal or sticker. Decals can be bought online for only a couple of bucks. Not only are they affordable, but they are also extremely customizable; they come in about a million different designs. The possibilities are almost endless! You can tailor your nails to the seasons, different holidays, or anything else you want.
7. Beautiful White French Tips With Ring Finger Dressed Up
This design would be drop-dead gorgeous for any bride on her special day. A white design such as this one on the ring finger is a really effective way of making a standard French manicure special. If you DIY, the design will need to be made with a very thin nail tool. Otherwise, you can purchase a floral nail decal and adhere it to the desired nail.
8. Invert the Sparkle
To get this look, do a nude and white French manicure as normal, then add glitter. Make sure the glitter is only on the base of the nail, not the tip. This helps add contrast between the base and the tip of the nail. This look is a little livelier than the traditional French manicure, but its still chic and subtle.
9. Glitttering French Manicure
This look is perfect for glitter lovers or prom inspiration, especially if your dress has similar glitter accents to it. Youll need glitter powder to get such a thick, even layer of glitter. This can be really messy so you may want to leave this up to a professional.
Get Intricate
If French manicures are normally too simplistic for you, you may love this glitzy nail art. Using a mixture of silver glitter, white dots, and small rhinestones makes this square-tipped manicure both classic and visually interesting. Take inspiration from just one of the nails for your own French manicure or incorporate a different design on each nail, as shown above. These would also be great for prom or any special occasion.
Dip Them In Gold
Not everyone can wear silver. Maybe your dress or outfits have gold accents, or perhaps gold goes better with your skin tone than silver. Plus, what could be more decadent than a gold glitter manicure? You or your manicurist should apply a thin, even layer of glitter to the tip of your nails to achieve the same effect.
Lite French Manicure
Some people live the look of a think tip. Pair it with a very light pink nail color, and youve got a classy, understated look. This particular manicure is gel, but you could always recreate it with any other type of nail polish.
Just a Hint of Glitter
You can incorporate glitter into a classic French manicure in a number of different ways, as you may have gathered. This way is unique and subtle. Decorate your tips with a thin layer of glitter polish between the light pink base color and the white tip.
French Tip Nails in Chrome
Ready to blow your friends minds with your manicure? This chrome beauty is as sleek and modern as it comes! Invoke the colors and textures of polished metal and steel. Youll need special mirror powder to achieve this awesome reflecting effect, only possible with gel manicures and a UV light.
Lovely Lace
How gorgeous are these lace-inspired French tips? This artist has chosen to use black and gold for this design, but you could use any color, including traditional white. A subtle V shape is created with the black polish, and an artistic pattern is stamped on top in gold afterward. The extra effort is well worth it for such a stunning design!
Geometric French Tip Nails
If youre a big fan of the accent nail, you will love these nails. The design is very sleek: the artist has used clear nail polish with just a thin black line to define the tips. Any nail would look great as the accent nail for this look. Use an extremely thin nail tool or as your manicurist to copy this triangle design.
Nail Design with Glitter
Weve seen French tip nails with glitter tips so far, but its time to take it to the next level and amp up the glitter. Dont be shy with your base color; a more pigmented rose shade will create a bolder effect. When choosing your glitter, you can use pink, gold, or both!
Take Inspiration from Art
This look has one of the most beautiful accent nails that weve seen on French tip nails. Its not overly glossy or gaudy, making it the perfect complement to a dressier outfit. The ring finger has an intricate design reminiscent of baroque swirls used in European architecture. Its timeless and the perfect design to accompany your new ring.
Shape Em Into Stilettos
This is a fantastic option for those who love thin, pointed nails known as stiletto nails. They are modern, simple, aesthetically pleasing, and will certainly go with any outfit or style. If you wanted to recreate this at home, you could use either masking or scotch tape to get the triangular pattern.
Thick French Mani
Not everyone has long nails some peoples nails just wont grow or will break easily. Long nails might not be right for every lifestyle anyway. This style will elongate shorter nails while still staying within the guidelines of the traditional French manicure shape.
Play With Gradients
If you need a special manicure for prom, wedding, or any special event, try a glittery ombre French tip. The glitter is concentrated in the top fourth of the nail, so it wont distract from the details of your outfits. It reminds us of the subtle sparkle of precious gems.
Make it Noir
Theres no reason why you should have to stick to pink and white when doing French tip nails. This artist has selected a matte black nail polish for the base of the nail. Rather than contrasting the color between the base and tip, she has instead created contrast using different finishes, as the tip is a glossy black. The color possibilities are endless with matte and glossy top coats.
Black Tie Affair
On top of beige or pale pink, create interesting detail in the form of triangular tips on square nails. You could also try this manicure in white for a look thats closer to the traditional French tip look. Use a matte topcoat to finish it off.
Lengthen Your Tips
Play around with shapes a little and elongate your fingers with coffin-shaped nails. This shade goes best with a thick tip that starts just before the nail starts to slant slightly upwards.
Glam It Up With Some Jewels
This look is actually really versatile. It involves clear nail polish, black tips, and a simple jeweled design on a black accent nail. This way, you arent risking any color clashing by using another color of nail polish, but youre still creating a unique and impressive design.
Get Your Metallics On
Turn heads with futuristic French tip nails design such as this one. The curved, golden tips are an exciting addition to the black matte base. If that wasnt enough, the golden accent nail with a glitter gradient really adds to the wow factor. Pair it with your favorite gold jewelry and accessories.
Accentuate with Iridescent Tips
If youre sick of black and white, try out this fun French manicure with thin tips. To get such a thin line, use a nail sticker or tape to create a straight line. The slightly iridescent and metallic polish on the tip makes this manicure refreshing and new.
French Manicure with Flowers
We love this original French manicure design. Instead of filling in all of the white tips like you normally would, the artist has chosen to occupy that space with gorgeous white and gold flower designs. This would be a stunning bridal or everyday look.
Go Mod
In the mood for something really fun? Have a go at this mod version of the French manicure. You could incorporate it into your everyday look or pair it with a 60s themed costume. The alternating black and white dots complete with the stripes are eye-catching without being overly busy.
Mint Tips
Wed use any excuse to get this creative manicure! Its ideal for matching any clothes or accessories in a similar blue-green shade. The swirling accents, rhinestones, and white details make this even more visually appealing.
Overlap Your Colors
Here is another design for square-tipped nails. This look involves overlapping black and white triangles to create a geometric effect. If you have a small enough brush, you could easily do this one at home. We could imagine these nails in a Parisian cafe wrapped around a steaming cup of coffee.
French Nails with a Shade of Gray
If plain pink and white nails just arent your thing, opt for a cool blue-gray instead. Its a great choice if you dont wear a lot of warm colors since its still pretty much a neutral color. Leave a thin line at the top for a pink tip to complete this updated French manicure.
Multicolor Madness
Rainbow nails can be sleek and stylish too! If you love bright colors, you wont be able to resist this ultra-modern, super-fun manicure. The thinnest pop of color on a beige base is cute without being overwhelming. Add a matte finish to your base to streamline the look.
Tips with the Cherry Blossom
Set your manicure apart from the rest by painting a Japanese cherry blossom design over your traditional French manicure. If youre doing this at home and dont feel confident in your painting abilities, you can always use a flower decal or nail sticker.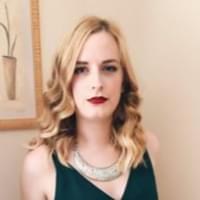 Nevena Zivadinovic
Nevena is a linguist, mom of a one-year-old boy, and fashion enthusiast. She loves writing about everything fashion, beauty, and lifestyle-related.
Her passion is magazines and books. That's why Nevena is mostly seen spending her free time with Kindle in her hands.
Get Nail Designs and Nail Care Tips to Your Inbox
We will send an email from time to time. Not too often. You will get inspirational nail designs, nail care how-tos, guides, and advice.
Sours: https://www.belletag.com/beauty/nails/french-tip-nails
French tip nails are classic designs that have stood the test of time. The core idea of the French manicure is painting the tip of the nail in a color that either complements or contrasts with the base color. These new ideas for present many different sides to the French tip manicure. Combining different manicure types makes nails stand out, as does a variety of nail art techniques.
Trendy polishes like gels and chrome nails are included here, along with fresh takes on the French manicure like glitter and embellishments. True nail addicts will find many pretty and fun ideas that will make their manicures stand out in a crowd.
49+ Super French Tip Nails to Recreate Your Favorite Looks
French tip nails are so popular because the basic look is so classic and elegant. French tip manicures look good on everyone from young to old. With the French tip manicure, wearers can be in touch with historical fashions or bring the look up to the moment. It's all about the choices of polish and embellishments.
It is easy to do many of these designs at home. All you need are two different kinds of polish and a steady hand. There are many ways to make your look stand out when compared to the traditional manicure. Try mixing up the colors. Start by substituting either the pink or white with a different color. You can also shake things up by mixing matte and glossy polish. Metallic polish is another way to make these looks pop.
Adding nail art brings another dimension to the French tip manicure. Many of these designs have nail art on the ring fingernail to set it apart from the rest. Practice your nail art skills with a toothpick or fine paintbrush and experiment with different designs. French manicures are one of the best looks for everyone to try.
1. Charming Short Nails with Skinny French Tips
Source: 5ivenails instagram.com
Simple looks dont have to be boring. This extra-skinny French manicure places a heavy emphasis on the natural health and beauty of the nail bed. The reemergent retro nail trend will have you feeling like a million bucks. Do we even need to mention how functional this chic look is?
2. Short French Manicure with Square Tips
Source: 5ivenails instagram.com
This short, skinny nail concept is simply a reimagined French mani. A semi-translucent nude base will keep your cuticles looking fresh and tidy. Let an ultra-thin tip line generate extra negative space for you. If you aren't feeling traditional white tips, opt for a colorful alternative.
3. Metallic Green French Tips with Nude Nail Beds
Source: basecoatstories instagram.com
We're pretty confident that the French would approve of this swanky green and gold depiction of their otherwise classic nail design. The clear, glossy base coat is the perfect backdrop for shimmering emerald tips. The dazzling style is ideal for ladies that are not traditional risk takes.
4. Shimmery Red French Tips with Glossy Topcoat
Source: __abigails_nails__ instagram.com
This glistening French manicure reminds us of Dorothy's ruby red slippers. We would not be surprised to find out that this vibrant manicure got some of its inspiration from the infamous Wizard of Oz props. The sparkling burgundy tips serve as a stark contrast to the transparent base coat. The look manages to be both striking and subtle.
5. Delectable Rose Gold Coffin Nails
Source: nailsbydesteny instagram.com
Long, thin coffin nails are always a statement. We cannot get enough of these iridescent rose gold tips and nude bases. The over-the-top acrylic extensions are an unexpected addition to seemingly nude nail beds. This captivating idea has us dying to book our next nail appointment.
6. Subtle Pink Ombre French Nails
Source: tomboyswan.tumblr.com
These pink and white nails are a lovely take on the classic French tip nail design. The base color is a soft shell pink, progressing in a gradient to pure white on the tips. These natural nails are worn at a practical, short length. This is an elegant design that will complement
any outfit from casual to formal.
7. Pink Matte and Chrome-Tipped Manicure
Source: instagram.com
This French manicure design starts with a coat of subtle pinkish white matte polish. At the ends, there is a neat and controlled line of shining pink chrome. This updates the classic French tip manicure to fit in with today's nail trends. This nail polish idea is great for anyone who wants a subtle but perfect touch to any outfit.
8. Gel French Manicure with Baby Pink Polish
Source: instagram.com
Beginning with a solid coat of a glossy baby pink polish, this gel French manicure is delicate without being fussy. The tips of the nails are painted very slim for an updated look. This simple nail polish idea provides a sophisticated backdrop to the model's jewelry. This would be a great look for a wedding or for any formal occasion.
9. Pink and White Nails with Casual Elegance
Source: nailsunny.com
These nails are painted with an all over coat of palest pink. The white tips are painted on lightly for a fresh take on the French tip manicure. The nails are flared a bit at the tips for a different silhouette. These natural nails give the model a pretty, casual look that complements her classic style.
Subtle Nail Polish Idea with Pale Pink
Source: fashionladies.ru
These nails have a classic oval shape. They are painted with a gentle coat of glossy baby pink. The white tips are subtle and almost blend into the pink nail polish base. These natural looking nails are perfect for anyone who wants a time-tested look that fits in with today's nail color trends.
Adorable Floral Nail Art Design
Source: nilminisaram.tumblr.com
This sweet French manicure idea begins with a classic pink and white base. The tips are painted straight across for a neat look. On each ring fingernail, there is a line of subtle pink and brown cherry blossoms. This nail art is understated enough for anyone to wear. They provide a fresh and lovely accent to any woman's wardrobe.
Edgy Long Nail Design with French Tips
Source: instagram.com
For those who are going for a punk rocker look, this is an awesome black nail design. Two nails on each hand are done in a glossy shade of deepest black. The middle fingernails have a black base and silver glitter coat. The ring fingernails have a glossy pale gray polish with black French tips.
Pink and Gold Chrome Nails
Source: instagram.com
This gorgeous French tip nail design starts with a coat of glossy pale pink nail color. The tips are done in a smooth, perfectly applied gold chrome polish. This look is great for brides, bridesmaids, or anyone who wants to look like a princess. It perfectly complements gold and diamond jewelry.
Unique Pink and Magenta French Tips
Source: instagram.com
With a base coat of cotton candy pink and fresh magenta tips, this long nail design shows that a little pop of color can make all the difference to your French nails. These nails are worn long and squared off at the ends. This color combination is fun and youthful.
Beautiful Pink Nails for You
Source: queen.gr
These natural looking nails start with an overall coat of blush pink gel polish. Their creamy white tips are subtly painted on. This white tip nail design is finished with the ring finger with a pretty matte textured finish. The matte textured nail provides a nice contrast with the glossy French manicured nails.
Shiny Pink and White Nails
Source: instagram.com
These designer nails are subtle and gorgeous. They are worn trimmed close with natural tips. The contrast between the subtle shell pink base coat and the clear white tip makes this short nail design lovely. This cute design would be great for any occasion, from work to formal. They combine practicality with style.
Gold Glitter Glam French Nails
Source: instagram.com
This creative design is a new spin on the French tip manicure. The nails are painted with an allover coat of blush pink which nearly matches the model's skin tone. At the tips of the nails, a thick coat of glitter is painted on. The glitter gradually tapers toward the middle of the nail.
Squared Tips and Shimmering Glitter
Source: gophazer.com
This long nail design has squared off oval tips. The base coat is a gentle shade of peachy pink and the tips are done in a fresh cream. The tips are worn longer than in some similar designs. On the ring fingers, a smooth coat of glitter finishes the look. This is one of the prettier manicure types.
Shining Golden Stripes on a French Tip Manicure
Source: instagram.com
Gorgeous gold stripes accent these French tip acrylic nails. The base coat is the palest shade of baby pink and the tips are white and squared off. It's a great idea to match features of your manicure to your jewelry, as the model is wearing. This provides visual interest to your manicure.
Subtle and Classic French Nail Design
Source: bestartnails.com
This short nail design is a classic French tip manicure with a "squoval" shape. The creamy pale pink base coat provides a nice contrast to the soft white tips. This cute easy nail design is wearable by anyone and goes great with everything from jeans to work wear.
Pearlescent Pink and White Nails
Source: instagram.com
Pearly pink polish combines with white tips to create classy French tip nails. These nails are worn at a practical short length to look great on anyone. The ring fingernails are accented by a fabulous, textured all-over glitter coat. Any nail addict would love this sparkly, fresh look.
Rainbow French Tip Nails with Pizzazz
Source: instagram.com
For a trip outside the usual realm of French tip manicures, try these colorful nails. This cute easy nail design starts with a pale pink base coat. Different colors are swept on the tip of each nail for a rainbow effect. This is an example of fun-loving nail designs for all ages.
French Tip Acrylic Nails with Chevrons
Source: prettydesigns.com
This French manicure design starts with a soft coat of pale pink. The tips are painted in dramatic swooping chevrons. This gives the nail art design a twist of drama. This classy look would complement the dressiest outfit for a night on the town. It looks gorgeous with the model's diamond jewelry.
Embellished Pink and Gold Nails For You
Source: yandex.ru
These French manicure nails have a baby pink base and shining white tips. They are worn long in the "squoval" style. These nails are accented along the line between pink and white with little beads of silver. This is a subtle nail art design that provides a pretty complement to silver or crystal jewelry.
Superbly Painted Pink and Iridescent Nails
Source: instagram.com
Iridescent polish highlights this cool French manicure idea. These nails have a gorgeously painted gradient between the blush pink base and the glimmering iridescent tips. This looks like a simple design on the surface, but a great deal of skill would be needed to get it right. This long nail design is squared off at the tips.
Cute Silver Glitter on French Tip Nails
Source: best-cool.com
A sweep of silver glitter across the tips keeps these natural looking nails from being boring. The base coat is a classic blush pink, and the tips are a soft white. This cute easy nail design would look nice on anyone. The youngest nail art lovers would especially enjoy wearing it.
Quick and Easy Nail Art Designs
Source: instagram.com
Super glossy blush pink polish is the base of this French tip manicure. At the tips, gold metallic polish makes an elegant accent. The beauty of this short nail design is in its simplicity. For a fresh take, you could put on a different shade of pastel polish as the base and try other metallics at the tip, like green and silver.
Blue and Silver Designer Nails
Source: bloglovin.com
These classy pale blue French tip nails are accented by silver metallic polish. They provide a nice contrast to all the pink and white French tip manicures out there. This manicure would be great for someone who wants the classic French look but is ready for a different color to shake things up a bit.
Classy Pink, White, and Glittery Manicure
Source: vk.com
This pink and white nail design has beautiful blush nail polish with soft white tips. The ring fingernail is accented with a matte glittery finish. This look is perfect for anyone who wants to give the traditional pink and white French manicure a bit of a twist. It is subtle enough to be great for work or a formal occasion.
Fantastic Pink and White Ombré Design
Source: instagram.com
Gorgeous candy pink nail polish blends into white tips with smooth, skillful ombré shading. This twist on the traditional French tip nails matches up with the latest trends. Ombré polish isn't easy to pull off, but with some practice, you can do it at home. Try this look with a flirty sundress.
Tulips with a White Tip Nail Design
Source: instagram.com
This is one of the cuter nail art designs out there. A classic French tip manicure covers four out of the five nails. The ring fingernail is painted white, and a sweet pink tulip is painted on. Try mixing different nail designs together, like painted nail art with French nail elements. This tulip is simple enough so that the home nail artist should be able to reproduce it.
Bejeweled French Tip Nails in Pink
Source: instagram.com
Starting with a coat of soft and glossy pale pink, these nails have delicate white tips. Each ring fingernail is accented at the base with beautiful crystals. These natural nails are cut square at the ends. This would not be too difficult to pull off at home with some tweezers and a bit of patience.
Unique Nail Designs with Gray and Gold
Source: instagram.com
These French manicure nails combine a perfect coat of gray matte polish with awesome gold chrome tips. This is one of the more creative nail ideas out there, as these colors are not often paired together. This manicure is dramatic and will get you noticed. These nails would be great for a dressy occasion or with an edgy outfit.
Soft and Perfect Gradient Nails
Source: armorgite.com
This understated look combines a subtle pink nail color with white tips. This gradient or ombré manicure requires a lot of practice to get right. In a "squoval" shape, these nails are practical for everyday wear. They look especially elegant with bridal jewelry and would be a sweet touch for your special day.
Pale Gray French Tip Nails
Source: instagram.com
These nails are done in a cool and neutral pale gray. They have perfectly applied white tips. These nails are cut in the practical "squoval" shape. This color combination is unique and can be worn with more conservative outfits while bringing an updated sense of fashion to your look.
Neutral Nails with a Touch of Glitter
Source: instagram.com
These cute nails have a coat of pale mauve polish with a narrow line of silver glitter painted just at the tips. This is a pretty and subtle way to wear glitter without being too flashy. This fun-loving manicure will complement your outfit and give you a little sparkle where it's needed.
French Tip Nails Studded with Pearls
Source: berilokegulen.blogspot.hu
When adding embellishments to your nails, it's fun to go all out and wear them on every finger. For those who would rather take a more understated approach, try putting them on just one finger on each hand. On a smooth coat of pale blush pink, these nails are studded with tiny pearls. This gives the nails dimension and shine.
Swirls on a French Tip Manicure
Source: vk.com
This natural looking manicure starts with a glossy coat of clear polish. The tips are squared off in a "squoval" shape and are done in a bright white polish. On the ring fingernail, a hand-painted design of fanciful swirls takes center stage. The swirls have a touch of glitter for a fun and elegant look.
Mix and Match Manicure with Style
Source: instagram.com
This look combines a few popular nail ideas into a new design. All the nails except the ring finger are done in a light bubblegum pink with a graceful white French tip. The ring fingernails are not painted in the French style. One of the fingers has an iridescent white polish and the other a gleaming pink. Combining types of polish gives a pleasing contrast.
Splashy Nail Design with Gold Glitter
Source: fashionblogger.ru
This manicure combines two different nail designs in one. All the nails except the ring finger have a matte white polish. The tips are done in a gold glitter with large pieces. The big pieces of glitter give the effect of gold nuggets. The ring fingernail is done all over with the gold glitter.
Classic Look in Pink and White
Source: instagram.com
You can't go wrong with the classics. This traditional manicure has a glossy coat of delicate pink polish. The tips are done in a perfect white. The nails have a natural shape. These nails are understated and perfect for work or any formal occasion. Anyone would look pretty with this manicure.
Nails in the Palest Pink
Source: magazinedelledonne.it
Choosing such a pale pink color as the base of these nails gives the manicure a subtle and beautiful look. The tips are a smooth and glossy white. This manicure is gorgeous and understated. It would be a perfect bridal look for anyone who has a traditional sense of style.
Black Nail Design with Striped Tips
Source: instagram.com
This unique black nail design is for people who want to make an impression. All the nails except the ring finger have a gorgeous, glossy coat of purest black. The ring fingernails have a coat of subtle grayish white. The tips have a stripe of black and a stripe of metallic silver.
Matte and Metallic Mashup for You
Source: instagram.com
The contrast between the matte polish and the metallic pinkish silver tips makes this manicure stand out. Matte polish gives this manicure a different look than most of the French tip designs out there. These nails look very nice with gold and diamond jewelry. Try this look if you want to shake up your usual conservative manicure.
Shimmering Pink and White Manicure
Source: instagram.com
This popular ombré manicure is done in iridescent pink and white. The iridescent quality of the polish makes these nails gleam with beauty. This look is like a gorgeous pearl necklace for your fingers. Try it for a bridal look, or wear it every day to give your outfit a delicate shine.
Dramatic Black and Peach French Tips
These nails are done in a coat of glossy peach with splashy black French tips. The painted tips come to a point to set them apart from the usual French nail design. This bold look is ideal for anyone who wants to make a big impression. The colors are neutral but the design is not.
Classic Ombré French Manicure Design
Source: cuded.com
This popular look has a pink and white ombré design. The pink polish is so pale, it's hard to detect where the white actually begins. This fantastic look flatters everyone. It would be ideal for the finishing touch to a bridal gown, or it could be worn with just about anything.
Peach and White Ombré Look
Source: hubz.info
A twist on the manicure above features a delicate pale peach polish and white tips. The glossy peach and white colors are skillfully blended. This subtle manicure is great with any outfit. It gives anyone's daily look a lift of color and style. These nails are worn a little longer for a fashion-forward impression.
Ombré and Nail Art Combined
Source: instagram.com
This look starts with dusty peach and white in an ombré style. The nails have more white than peach for a twist on the usual French tip manicure. On the ring fingernails, there is an intricate hand-painted design with fine white lines. These lines fall in gentle waves. It would take a great deal of skill to hand-paint a design like this one.
Rock and Roll Matte Black Manicure
Source: instagram.com
Source: instagram.com
These nails start with an overall perfect coat of black matte polish. The tips are done in glossy black for an appealing contrast. These nails are worn a little longer for dramatic effect. This manicure makes the punk rocker in anyone shine through. Wear them with black leather and silver jewelry.
Purple Passion in a French Tip Manicure
Source: vk.com
This unique look starts with a coat of glossy peach polish. The tips are done in a gorgeous deep purple. The ring fingernail is covered with the purple polish. The nail artist has laid Mylar bits between coats of polish for an extra dimension of cool. These nails add a touch of fun and whimsy to anyone's look.
Rose Gold Tips for
Sours: https://thecuddl.com/french-tip-nails/
47 Nail Ideas for That You'll Want to Try Immediately
Regular trips to the salon might be on pause at the moment, but it hasn't stopped an endless surge of nail ideas and designs popping up on Instagram—particularly ones that are easy to do yourself from the comfort of your own couch. While you could certainly spend your extra time indoors searching for them, we took it upon ourselves to do it for you and gathered up every single save-worthy nail trend to cross our feeds in the past few months. 
From plenty of twists on the French manicure to DIY-able rainbow nails and velvet nails, there's something for every vibe, mood, and all different nail shapes here. Whether you plan on (safely) hitting up your local salon or want to paint your own nails at home, scroll on for the best nail ideas of  

All products featured on Glamour are independently selected by our editors. However, when you buy something through our retail links, we may earn an affiliate commission.
Sours: https://www.glamour.com/gallery/cute-nail-designs-ideas
FIVE Jelly Stamper French Tip Nail Design Hacks! Viral TikTok Nail Hack Tutorial ✨
Love them or hate them, the staying power of the French manicure is undeniable. Nail artist Gina Edwards tells Allure they probably fell out of favor for a while because of their lack of creativity. "Most people viewed the French as a classic and kept true to the white tips," she explains. "It became stale, mundane."
However, as the French manicure sticks around in , it has spawned into dozens of different colorful designs with the same timeless DNA: arcs of color along the tips of nails. (New York City-based nail artist Miss Pop may or may not have predicted this in December ) Genius nail artists have shown off their unexpected takes on Instagram, with half-moons in neon, tie-dye, and eggs — yes, eggs, specifically sunny side up.
With salons across the U.S. closed (or open with new safety parameters) due to the COVID pandemic, the French manicure has proven to be the perfect nail art option. They work on both long and short nails (with the latter rising in popularity due to people seeking out the most hygienic nail length possible). Plus, the tips can be painted onto nude or bare nails, so you can let your nails grow out without your nails looking awkward and having to run back to the salon for another appointment.
On this list, you're sure to find at least one French manicure trend that speaks to your aesthetic. Show your favorite to your nail artists at your next appointment or experiment with painting them on yourself. If you're ready to take on your tips yourself, New York City-based nail artist Lolly Koon recommends by putting the polish brush on the center of your nail and make a small dash. Then, make arcs on each side of the nail that connect to it. "If you go from one side to the other, one side is going to be thick, and the other side is going to be thin because you're going to offload all the polish onto one side," Koon tells Allure. (She also recently created stunning takes on the French Manicure for us.) Then, voila, you'll ace your half-moon tips.
Sours: https://www.allure.com/gallery/french-manicure-french-tip-nail-designs
Designs with nail tips
The French tip dates as far back as the 18th century. The look had a brief hiatus sometime in the mids, but the latest incarnations are a far cry from the thick, angular acrylics of decades past. Rainbow details, minimalist outlines, and fishnet accents offer new ways to wear a French manicure right now. Ahead, 24 tips to try.
Advertisement - Continue Reading Below
The Classic
If you're loyal to the traditional French manicure, modernize your look by matching it to a white, cat eye.
Design by @sephoracollection
Black Rainbows
Rainbows lend themselves well to a curved tip. Try this technicolor twist on the Frenchie, but paint them with a black base for a moodier look .
Design by @nail_unistella
Black and White Graphics
Play off your white French tips with hyper-graphic details in black.

Design by @spifster
The French Line
The minimalist approach to the French manicure is the French line, where you trace along your nail bed in black. Honestly, it's so easy.
Design by @flowidity
Monochrome Split
A French tip, half-moon combo, this monochrome look is a mod design that will go with anything. Paint one color first and give it ample time to dry before applying your second lacquer.
Design by @jessicawashick
Marble Tips
Marble nails are an ongoing trend. Why not try it this summer with French tips? We're especially fond of this purple version, complimented by a full marble nail.
Design by @amivnails

French Fishnets
French tips and fishnets go hand in hand style wise, so why not combine the two vampy choices into one? Start with a bare nail, then hand paint a grid or use a nail stencil to get the crosshatched design. Once dry, paint your tips white and finish with a clear base.
Design by @me_julielee
Understated Stripe
This look, worn by ELLE.com's own beauty guru Julie Schott, is a subtle way to update the French manicure. After your white tips are dry, underline each with a stripe of nude and finish off the look with a clear topcoat.
Design by @naominailsnyc
Floral Decals
An easy addition to the French tip? Decals. After creating the traditional look, layer a thin coat of clear top coat. While tacky, gingerly set your design and press down. Finish with a topcoat to secure.
Design by nataliepavloskinails
Mondrian Outlines
Focus on this manicure's ring finger. The white tip is lined in black for a graphic, Mondrian-esque design.
Design by @nail_unistella

Oil Spill Tips
Take the oil spill nail trend to another level by applying the foil just at your tips, leaving the rest of your nail bare.
Design by @paintbox
Checkerboard
For this checkerboard nail, start with a classic French tip. Once dry, apply black boxes to create the grid and finish with a clear topcoat.
Design by @mpnails
Mint Fade
This nail artist combined a mint French tip with an ombre fade. No matter what colors you choose, always start with your lightest shade first and give yourself time for each coat to dry.
Design by @palemoonseattle
Double Lined
This minimal nail updates the French tip with the simple additional of a corresponding middle line. For that section, mimic the curve of your tip to get the cleanest look.
Design by @aliciatnails
Freeform Details
For a quirkier French tip, freehand your design all over like this mash-up of grapefruits, watermelons, and '80s motifs.
Design by @nailsbymii for @vanityprojects
French Fade
Apply the concept of French manicure—white tips with a nude base—to the ongoing ombre trend. For best results, apply the two polishes on a makeup sponge and continuously dab onto the nail. Finish with a topcoat.
Design by @sohotrightnail
Micro Details
Bust out a thin brush to paint micro details to the base of your nail for a playful design. This back-to-school manicure by nail artist Kro Vargas features a yellow bus, a pencil, and a teeny tiny chalkboard.
Design by @krocaine
Seeing Double or Triple
A traditional manicure includes only one line but you can force the design into by adding another line of design. Purple lines, pink lines, cheetah lines—the possibilities are endless.
Design by @aliciatnails
The Upside Down
Who says a French manicure is just for your nail tips? Give your beds a little TLC by reversing the style and letting the design rest near your cuticles.
Design by @chillhouse
Blinged Out
Bling out your tips. Rhinestones or glitter will help you get your shine on in no time. Complete the look by taking some advice from Kanye and adding a grill.
Design by @naominailsnyc
Red Hot
White and soft pink are so last year. In it's time to go crazy with colors and sparkles. Fire Engine red pairs nicely with a silver shimmer because if you're going to go big why not go really big?
Design by @nailsbymei
A Dash of Glam
If you want to be adventurous but no go crazy (like the nails above), add a bit of a glitter polish to the tips and leave the rest of the nail a classic pink.
Design by @paintboxnails
Dipped in Design
Inspired by architectural designs, this particular nail includes both a French manicure and a small work of art to match.
Design by @chillhouse
Dressed Up
Add a bit of sparkle at the opposite end of the Frenchie to dress up the look.
Design by @valleynyc
This content is created and maintained by a third party, and imported onto this page to help users provide their email addresses. You may be able to find more information about this and similar content at piano.io
Sours: https://www.elle.com/beauty/makeup-skin-care/g/french-manicure-nail-designs/
♡ How to: Apply Nail Tips Like a Pro
.
You will also like:
.
525
526
527
528
529