Introducing Westinghouse's New Line of Roku TVs!
Westinghouse 4K UHD, FHD, and HD Roku TVs offer an unequaled entertainment experience that fits your lifestyle. Watch exactly what you want, how you want when you want it. With built-in Wi-Fi or Ethernet connectivity, access your entertainment in a snap.
My Life. My Way. My Westinghouse.
Take Smart TV to the next level with Westinghouse Roku TV feature-packed models.
The new Roku TVs from Westinghouse provide access to 500,000+ movies and TV episodes via 5,000+ free or paid channels. Fast and easy search across hundreds of channels returns results in order by price, plus what's playing live when an HDTV antenna is attached. Free content is easy to find with The Roku Channel, which offers award-winners, cult classics, live and linear news, sports and entertainment, and more all without a subscription required. Featured Free provides users with direct links to free in-season episodes from top network shows and full past-season catch-ups.
Roku TV OS features a personalized home screen that provides front-and center access to antenna, broadcast TV, favorite streaming channels, and inputs for other devices such as game consoles. Roku TV simplifies the TV viewing experience by allowing easy access to all of your entertainment without the need to flip through multiple screen and menu items.
Users have multiple control options over their TV by using either the Roku TV remote control, which has half the buttons of a traditional TV remote, or using the Roku Mobile app on their smartphone or tablet. Consumers can also cast popular streaming channels and personal video, photos and music directly from their smartphones to the TV.
4K Ultra High-Definition: Users can experience stunning resolution and picture quality on Westinghouse Roku TVs 4K Ultra HD sets. Sizes include 43", 50", 55" and 65" (Respective MSRP's: $299.99, $329.99, $399.99, $579.99) with additional sizes coming soon. Ultra HD content can be accessed from Roku's 4K Ultra HD Spotlight channel or from some of the most popular video streaming services including Netflix, Amazon Video, YouTube and Vudu.
High Definition: Also available are a range of Westinghouse Roku TVs that provide the same great Roku experience in a more budget-friendly affordable HD resolution up to 1080p.  Sizes include 32", 40" and 43" (Respective MSRP's: $169.99, $229.99, $249.99)
HDR-10 (High Dynamic Range): HDR-10 delivers enhanced wider color, greater brightness, Improved contrast than standard displays.
Dolby Audio: Provides crystal-clear audio with improved dialogue and enhanced loudness for a fuller audio mix.
Connectivity: A wide variety of options to easily integrate your TV or gaming console in your home.
Stream free TV, live news, sports, movies and more!
Stream top free or paid programming services like Netflix, Amazon Prime Video, Hulu, HBO, Showtime, PBS, Disney Now, and YouTube. Thousands more channels for sports, news and major music services, like Pandora, iHeartRadio and Sirius XM are available.
Listen to major music services.
Like Pandora, Spotify, iHeartRadio, and Sirius XM all through your Westinghouse Roku TV.
Control. My Way. More Ways.
Voice Control, Fast Keyboard Search, Private Listening with your Free Roku Mobile App!
Cast straight from your mobile device.
Easily share photos, videos, and music from your compatible smartphone or tablet right to your Westinghouse Roku TV.
No More Interruptions.
Listen to your Westinghouse Roku TV through the Private Listening feature on your Roku Mobile App!
Stream on the go!
Access The Roku Channel anytime, anywhere on your mobile devices.
Available at these retailers:
Sours: https://westinghouseelectronics.com/introducing-westinghouse-new-line-up-of-roku-tvs/
International content producer Blue Ant Media has expanded its global presence with three new family and kid-friendly linear channels on The Roku Channel. The new channels are Love Nature and Love Nature Espanol – an award-winning nature and wildlife brand, and ZooMoo, a channel dedicated to animal programming for kids.
"Blue Ant Media's partnership with Roku is an important step in our AVOD expansion in the U.S. market because it allows us to introduce our suite of premium brands to one of the largest and most engaged streaming audiences in the world," said Ward Platt, CEO, Kids & Global Networks, Blue Ant Media. "Audiences can expect an award-winning lineup of nature and kids programming, which is now in high demand as parents seek out shows they can trust for their children during these unprecedented times."
This new deal expands Roku's free live/linear channel lineup to more than 100. These come at the same time as Roku's new channel guide that's easier for users to navigate. Roku now reaches an estimated 36 million people.
About the new channels
Programming on Roku's Love Nature channels includes Secrets of Wild Australia (7 x 60'; HD), which showcases some of Australia's most unique animals, from pouch breeding marsupials and big birds to bats and terrifying reptiles; Animal Empires (6 x 60'; HD), a journey to the beautiful and dangerous places that play host to wildlife's migrations and congregations; and Land of Gremlins (3 x 60'; HD), which explores the exotic island of Madagascar, home to some of the weirdest and most wonderful creatures in the world, including its extensive evolutionary history and reveals the array of extraordinary animals.
ZooMoo's line-up includes the live-action preschool series, Kooki's Crafty Show (26 x 11'; HD), hosted by a cheeky and playful red panda named Kooki, who empowers young children to unleash their creativity through crafting and Lost (32 x 11′; HD), a live-action, puppet-based series that follows Flash, a wildlife photographer with little sense of direction and a taste for adventure who takes viewers on global adventures that include a touch of mishap and a lot of help from his friends.

Did you know we have a YouTube Channel? Every week we have a live Cord Cutting Q&A, and weekly Cord Cutting recap shows exclusively on our YouTube Channel!
Please follow us on Facebook and Twitter for more news, tips, and reviews. Need cord cutting tech support? Join our Cord Cutting Tech Support Facebook Group for help.
Sours: https://www.cordcuttersnews.com/the-roku-channel-has-added-three-new-channels/
Now he's trying to buy it back.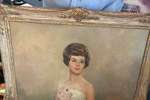 February 1, 2021|Nicole Hensley
Not in a closet. [email protected] Sam Gorman sold this painted portrait of his mother, Cheri Gorman, at an estate sale and regretted it soon after.
Where to buy Houston-made masks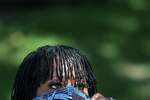 June 29, 2020|Joy Sewing
Medical masks or N-95 respirators are not recommended since they are needed most by first responders and health workers. [email protected] MASK FASHION Onyii Brown, a designer, models a mask Thursday, April 23, 2020, at her home in Houston.
PNC buys Houston-based BBVA USA for $11.6 billion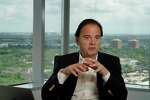 November 16, 2020|Scott Deveau
Scott Deveau, Hannah Levitt and Charlie Devereux, Bloomberg PNC Financial Services Group agreed to buy BBVA's Houston-based U.S. banking operations for $11.6 billion, vaulting past rivals to become the country's largest regional bank.
Meritage Homes buys land in Conroe community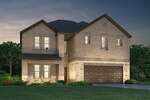 September 4, 2020|Katherine Feser
Katherine Feser Meritage Homes has purchased land in Conroe's Stillwater community where it plans to build 156 homes. The homes will be built on 50-by-120-foot lots with prices starting at $250,000., according ...
The Motley Fool: What's a leveraged buyout?
May 20, 2014
ASK THE FOOL Borrowing to buy Q: What's a leveraged buyout? - B.J., Baltimore A: A leveraged buyout, or LBO, is when a company is bought out by another entity (or entities), using a lot of debt.
Roku streaming sticks are $10 off at Best Buy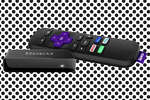 August 25, 2020|Joshua Sargent
Right now at Best Buy, you can also get the Roku Streaming Stick for $29.99, and the Roku Streaming Stick Headphone Edition for $59.99. ... Email him at [email protected] Roku Premiere 4K Streaming Media ...
Vistra buys more retail power brands, expands reach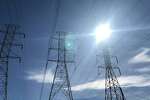 November 5, 2020|L.M. Sixel
Vistra, one of the biggest sellers of electricity in Texas and best known for its TXU Energy brand, has been on a buying spree along with the other big retail electricity seller competitor NRG Energy. ... It's ...
Sours: https://www.houstonchronicle.com/search/?action=search&searchindex=solr&query=buy+t%C5%82umaczenie+%7C+BitYard.com+100x+Leverage&page=11
Roku Streaming Stick HD 4K HDR Streaming Device with Long range Wireless and Voice Remote
We've got a brand new streaming service this week in HBO Max. It is HBO and WarnerMedia's new platform. It gives you everything from HBO and a whole bunch of other shows like Friends, The Big Bang Theory, Looney Tunes, and a ton of original content as well. At $14.99 a month it's a pretty good deal, so I was all in on that. I can't say no to another streaming service.
However after I signed up on the website I went to put the app on my Roku. It wasn't there. I thought maybe there was some sort of error, but nope. No error. The new streaming service was not made available on Roku or Amazon Fire Stick devices. You know, two of the most used streaming devices.
From Cnet, they say that HBO still hasn't reached an agreement to include the service on those devices. Roku says they still hope to add it as the #1 streaming platform provider and Amazon was pretty angry that it wasn't just added.
I was a little baffled. How could I get all this glorious content?
Turns out that if you're a YouTube TV customer like I am you can simply add HBO Max to your subscription there. You can also do the same thing for Hulu.
I simply logged into my YouTube TV account and hit add. It was that easy.
So if you're having trouble getting the new streaming service, that's my advice.
Sours: https://995theriver.iheart.com/featured/bj-the-web-guy/content/2020-05-29-cant-get-hbo-max-on-roku-or-amazon-fire-stick-heres-how-to-get-it/
Stick bj roku
Hey Friends! It is the time of year I will be sharing Black Friday deals from other retailers on the website. Most will be shared in our Facebook group here though.
This one is awesome.
Amazon has Roku Streaming Stick+ 4K HDR on sale for only $29.99, regularly $59.99. New! Disney+ and Apple TV are now streaming on all Roku devices.
You can score this at BJs in club or online here too for the same $29.99 price.
[Slimattopemailsignup]
Limited Time! Grab a $25 BJ's Membership deal here.
MyBJsWholesale may earn a small commission via affiliate links in this post.  Read  full disclosure here
Sours: https://www.mybjswholesale.com/coupons/rokue-streaming-deal/
How to set up the Roku Streaming Stick+ - Model 3810 - 2019
Right now at BJs, you can pick up a Roku Express, or Roku Streaming Stick Plus for great low prices. Stream on Roku starting at $21.99 for the Express, or $37.99 for the Roku Streaming Stick Plus.
We've been sharing lots of ways you can cut the cable, from FREE HD Digital Antennas to Amazon Video Streaming Trials and more! Scroll down and join our Facebook Group if you need more help cutting down on your cable bill.
Starting with this $21.99 price, Stream on Roku instead of paying too much for what you don't watch!
Express Product Details:
The simple way to start HD streaming
Low cost. No extra fees
Easy-to-use remote
500,000+ movies and TV episodes
Fantastic free entertainment
Search across 1,000+ top channels
Free Roku mobile app for iOS and Android
Includes IR remote control, 2 AAA batteries, High-Speed HDMI Cable, power adapter, USB cable, removable adhesive strip, Getting Started Guide, Important Product Information flyer
Warranty: 1 year limited
The stick is essentially the same, except it supports 4K, and HDR, features a Voice Remote and better WiFi.
Purchase the Roku Express HERE, $21.99 includes FREE shipping
Purchase the Roku Streaming Stick Plus HERE, $37.99
[Slimattopemailsignup]
Check out the FULL LIST of all the BEST Deals at BJ's Wholesale this week HERE.
New to couponing at BJ's? Get started on our FAQ page here.
JOIN THE SUPER ACTIVE COUPONING AT BJ'S & BEYOND FACEBOOK GROUP
9,300 MEMBERS & GROWING!
Compare Prices on Amazon:
Limited Time! Grab a $25 BJ's Membership deal here.
MyBJsWholesale may earn a small commission via affiliate links in this post.  Read  full disclosure here
Sours: https://www.mybjswholesale.com/coupons/stream-on-roku-bjs/
You will also like:
.
567
568
569
570
571