Motorcycle Tours USA

Probably the dream of most motorcycle fans is cruising around the USA in the saddle of a Harley-Davidson. The streets of the country offer enough potential for extended trips on the motorcycle. And as you know there is a lot to see. America fans will have a hard time deciding with which Reuthers Motorcycle Tour they want to see the USA with...
Please select your preferred tour and option:
The most popular USA tour:
Route 66 Dream, 15 days from Chicago to Los Angeles along the Route 66 through eight states.
Of course Reuthers has the most classic USA tour with a Harley-Davidson in their program: The Best of West Tour has many advantages because it combines all the highlights of the west coast in a unique tour. First, you leave behind the town of the rich and the beautiful along the coast towards San Francisco. After a visit to the city that is known for its constant fog, the route heads inland. The most eastern point of the route will be the western city Cody. Then it's off to the Grand Canyon, Bryce Canyon and Zion National Park to Las Vegas and back to the starting point Los Angeles.
In the footsteps of Elvis and Buffalo Bill on a round trip in the USA with a Harley-Davidson
Fans of good old Elvis songs are recommended to come and visit his estate in Memphis. Graceland, the former place of residence of the exceptional singer, is a stop on the Bluegrass Wonders Tour. The visit to Nashville is also in the name of music. It becomes clear where the Reuthers USA round trip received its name: Bluegrass is a genre in the broad spectrum of country music.
For those that love adventure, they can follow the tracks of Buffalo Bill - he worked in the past for the Pony Express. The Pony Express began in 1860 for the first time as a rider's relay from St. Joseph to Sacramento. The historic stretch was approximately 3,000 kilometers long. The same named Reuthers USA round trip leads the Harley-Davidson riders along the old Pony Express route to nearby cities such as Los Angeles and San Francisco and former Pony Express stations that can be visited, for example, near the Chimney Rock National Park.
Harley-Davidson USA Round trips for enthusiasts: Pure Nature or off into the Wild West?
Speaking of National Parks. These remarkable natural wonders have been dedicated with their own Reuthers USA round trip: National Parks Tour. The Zion National Park, Monument Valley National Park, the Petrified Forest National Park and the Grand Canyon National Park are fixed destinations on the Harley-Davidson Tour into nature. The Harley-Davidson riders go on a true adventure trip within the framework of the Reuthers USA round trip in the Wild West. A real find here is the visit to the former gold mining town of Tonopah. However, a similar route with a different approach is the Highway 1 Tour.
The Californian coastal highway of the same name is above all: Predestined for a tour with the Harley-Davidson. The road leads from Orange County in the south to Mendocino, north of San Francisco.
And in the east of the USA, the Sunshine State of Florida is waiting for you.











Sours: https://reuthers.com/motorcycle-tours-usa.html
Find and Book Motorcycle Tours USA
What are you looking for?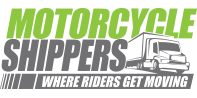 Motorcycle shipping inside the U.S.
We understand that shipping your motorcycle can be a stressful event. Relax, and let the professional motorcycle movers handle the load.
Ride on, buddy!
Welcome to the home of Route 66 and Highway No. 1, the Indian Summer and the Rocky Mountains - and of course one of the biggest cult motorcycle brands. But riding Harley-Davidson® is not an obligation in the endlessly gigantic dreamland for motorcycle tours of all kinds.

You would already like to plan your USA motorcycle tour for 2022? Here you will find the right offers.
It was Americans who have made riding as such a purpose in life - singing about it in rock songs whose number is as infinite as the vastness of this truly gigantic country: Canned Heat's "On the road again", CCR's "Travelin' Band", The Doobie Brother's "Rockin' down the Highway", Tom Cochrane's "Life is a highway" - the list doesn't end. Not to mention cult movies like "Easy Rider". No wonder, after all, all roads in this huge country are long. Roads perfectly suited to enjoying the feeling of freedom on a motorcycle. And where else would you want to do it, if not in the Land of the Free.

A motorcycle tour in the United States not only offers the perfect motorcycle routes for relaxed easy riding - there are also exciting, winding mountain routes and of course endless off-road tracks. After all, freeriding is a popular sport in the USA.

The offers for a motorcycle tour USA take you to warm Florida or into the hot desert of Nevada, through the New England states, across the country from East Coast to West Coast or all the way north through Canada to Alaska. We offer guided motorcycle tours or self-drive tours, each lasting several weeks as well as day tours, on-road and off-road trips. If you want something uniquely yours, you can also get a custom motorcycle tour from us, designed to your liking.

Nothing is more authentic than experiencing America on a motorcycle. There are motorcycle tours to suit every taste. You won't forget your bike trip through the endless vastness with stops at truck stops, diners and barbecue restaurants for the rest of your life. Riding a motorcycle through the U.S. is the epitome of freedom, life and rock'n'roll.
Classic No.1: USA Motorcycle Tours along Route 66
Riding the most legendary route in the traditional direction on a motorcycle from east to west is the dream of many bikers, and rightly so - even if the originall Route 66 no longer exists in its entirety. Nevertheless, endlessly long highways, cosy biker bars and typical American burger restaurants next to the big cities and national parks are the highlights of such a trip.

The best time to travel through the USA on a motorcycle tour are May, August and September. Since the route from Chicago to Santa Monica crosses different territories and has to cope with different altitudes, you can expect weather fluctuations. You should be aware of this when packing your bike bags.

You can choose between guided motorcycle group tours with a tour guide, oftentimes with an accompanying vehicle for luggage transport, which usually take place on fixed dates, or tours for self-guided riders who want to start a fully organised tour on their own with their own or a rental motorcycle, pre-booked hotels and route plan.

You travel to Chicago and spend the first night in a hotel so that you can start your motorcycle trip the next day rested. The following day you can take over your motorcycle at the rental station in the morning and start your dream vacation.

You pass the "Gateway to the West", the pioneer city St. Louis. You look at the over 600 feet high Gateway Arch, the landmark of the city, a steel arch, inside which gondolas take you to the top and a wonderful view of the city. Later, the Route 66 takes you through Missouri, Kansas and Oklahoma, heading for Amarillo.

A relic of the highway's heyday awaits you here: the Cadillac Ranch. You know the ten vehicles that were driven vertically into the ground as a fantastic photo motif. You'll rest your motorcycle at Adrian, the geo-mathematical centre of the old route, where you'll find a place for lunch and an interesting car museum.

You ride your bike through Santa Fe, through Gallup and through Navajo Land to Chinle. Along the way you'll encounter not only endless wideness, but also the Four Corners, the only point in America where four states border each other: Arizona, New Mexico, Colorado and Utah. On your motorcycle tour you'll visit the petrified forest and the natural wonder of the Painted Desert - both of which were created out of a whim of nature and show a spectacular play of colors through different shades of light.


Further west you reach Flagstaff between the Navajo and Hopi Indian reservations and are already approaching one of the greatest highlights of your motorcycle tour: the Grand Canyon. It's hard to find anything more gigantic and impressive in this world.

Onwards with your motorcycle via Williams to Seligman, where the historic route leads to Santa Monica. On this part of the route you can still ride the original route, which you can find out about in Seligman in the Visitor Center of the route. Check out Angel Delgadillo's legendary barbershop, get shaved and buy one of the many souvenirs along the way.

On your way to Las Vegas, be welcomed at Lilo's Café, run by an emigrated German, before turning onto the dazzling Las Vegas Boulevard in the gambling city.

Enjoy the moment you enter, but don't get too distracted from traffic by these thousand glittering neon signs. Turn night into day, go play in the casinos, let yourself drift. Las Vegas is full of surprises and superlatives. Don't miss the Highroller, the biggest Ferris wheel in the world, and enjoy the wide view over the Las Vegas Strip at night in the closed gondolas.

The final part of Route 66 motorcycle tours takes you to the Sahara Oasis, Amboy and an old silver mine in the Mojave Desert. The place is called Calico and is a lovingly restored western town that really has a lot of atmosphere and is worth a visit.

You ride your bike your last stage and with it the last miles of the legendary Route 66. Many motorcycle tours in the USA end here, at the Santa Monica Pier in Los Angeles, where the route officially ends. Here you have the chance to savor the moment of your life when you could say that you have travelled across the USA from the Atlantic to the Pacific coast.

After handing in your motorcycles at the rental station in Santa Monica you can stroll along the promenade and enjoy your fantastic impressions.


Classic No. 2: USA Motorcycle Tours along Highway No. 1
Motorcycle tours in the U.S. often lead to Highway No. 1 - and rightly so. Among connoisseurs some might complain about our classic ranking and instead declare Highway No. 1 without hesitation the most important of all motorcycle tours in the United States.

From Los Angeles to San Francisco there is a beautiful route along the Pacific coast. You start in Los Angeles, and after picking up the rental bikes, the tour starts at Santa Monica Pier towards Sunset Boulevard and Malibu.

While the sun smiles on your bike and on the typical cityscape of L.A., you will enjoy the passing route. The day's destination is Morro Bay and takes you past the Danish capital of America, with its numerous wineries, windmills, horses and farms. The scenery is really worth seeing.

The next big destination is approaching: San Francisco. The route hugs the Pacific to the left and lures with sights like the infamous prison Alcatraz, the Golden Gate Bridge as well as Lombard Street and San Francisco's cable cars. As much as you enjoy riding your bike, it can't be a mistake to stay San Francisco two to three days to see the city's highlights.

Highway No. 1 connects the south and north of California from San Diego via Los Angeles to the north of San Francisco. It runs along particularly beautiful stretches of coastline known from film and literature. The thriller "Basic Instinct" with Sharon Stone was shot there. The writer Jack Kerouac created a literary monument to the Big Sur area with his novel of the same name.

Some motorcycle tours extend the classic Highway 1 tour by further impressive cuts along the Pacific Ocean far to the north - or start the route there going in the southern direction: in Seattle, where the much longer tour along the famous coastal road Highway No. 1, combined with Highway 101, forms part of the Panamericana, the "dream road" and longest road in the world. It leads from Alaska to Tierra del Fuego.
Classic No. 3: USA Motorcycle Tours in Florida
In Florida, summer, sun and sandy beaches welcome you next to the vibrant cities of Miami and Orlando. When not riding your motorcycle on one of our fantastic guided or self-guided tours, be sure to check out a sports event or take a helicopter flight over Miami. In the evening you can drink a beer on the famous Ocean Drive and see the most beautiful cars in the world pass by, which could only be surpassed by the even more beautiful sight of their co-drivers.

The Florida Keys, which are especially recommended for motorcycle tours, are very scenic. A long highway leads from the mainland to Key West - you and your bike - for a reward beer at Sloppy Joe's on Key West. Have fun exploring our motorcycle tours in the United States!


Become a MOTOURISMO Insider and get the best deals to your inbox
Sours: https://www.motourismo.com/en/usa.html
How To Create a Low Cost Self-Guided Motorcycle Trip
Step 1: Decide what type of terrain, surroundings, scenery and cultural experiences you're interested in or specifically which country(s) you want to RIDE in.
Step 2: Contact Us and tell us how many days you can spend traveling with these guidelines in mind:
Trust us as the experts when it comes to saying how long it takes to ride each region. Collectively, we have hundreds of thousands of kilometers of riding experience, and we know how long each route takes in all the countries on www.rideadv.com.
Keeping in mind that we want you to see the most exciting and beautiful routes and scenery, don't be surprised if some tour routes keep you at an average of 150miles (240km) per day in some regions. We'll encourage you to check out the rarest and most unique spots if you're up for it!
Plan on having 1 "rest day" every 3-4 days. Trust us, international riding and the people you meet along the way will be exhilerating, but potentially tiring as well!
Step 3: Be prepared to answer our questions about what else you want included, for example, printed notes and turn-by-turn directions, hotel reservation packages, or anything else. We know, the services you want included will probably depend on the prices, but we'll get to that once we know more about what you want.
Step 4: Our communications with you will make it easy to explain an exact cost based on the services you'd like included, and again, we can help you make sure you're doing this as low-cost as possible.
Step 5: Reserve everything through RIDE Adventures right here in the U.S.!

Example: Most Popular Patagonia Route
Start: Osorno (ZOS) or Pucón (Temuco/ZCO) in Chile
Finish: Punta Arenas (PUQ) or Puerto Natales (PNT) in Chile
Total distance: 2,786 kilometers (1,731 miles)
Duration: 14 Days Total (1 Arrival Day, 1 Departure Day, 10 Riding Days and 2 Rest Days)
Average riding time per day: On bike at 8:30am, done by 5pm after all fuel, lunches, and countless photos and encounters
Average distance per riding day: 278 kilometers (173 miles)
Terrain: Approximately 35% gravel/dirt and 65% pavement
Highlights: The Andes Mountains, Parque Nacional Los Alerces, Ruta 40, Futaleufú River, The Carretera Austral, Lago General Carrera, Perito Moreno Glacier, Torres del Paine National Park
Possible Rest Day Activities: Rafting, Fly-Fishing, Canopy Tours, Boat Trips to the Marble Caves, Hiking, Horseback Riding, Argentine Wine, Chilean Beer, Watching the Sunset, and Relaxation!
Example Self-Guided Trip Packages: See "The Patagonia Experience" or "The Best of Northern Patagonia"

What's Included:
Late model motorcycle
All necessary insurance and international border authorizations
One-way bike usage
Basic crash bars & protection
Tank Bag
Sidecases
Map of Chile/Argentina
Hotel Packages and Road Books to follow (for Fly & RIDE packages only)
Assistance from our well-experienced staff to help make sure you are choosing the right trip for your riding wishes and abilities
Sours: https://www.rideadv.com/motorcycle-tours/self-guided-motorcycle-trips
Guided Motorcycle Tours - Book Your 2021 Motorcycle Tour Today!
Motorcycle tours in the United States
Autonomous bike tours include just motorcycle rental, if you want hotels/motels as well, you will still be free to create the itinerary that works for you, to stop as much as you can and make any detours you like. We can advise you based on your needs or the needs of your group. You can send your baggage to your destination and travel light, book the bags, the GPS and everything else you need to travel comfortably in absolute liberty. Naturally, our assistance and the help from EagleRider will allow you to travel peacefully.
See all types of United States tours
What kind of tours are they?
These are bike tours for travelling freely. Rent a bike and travel independently. If you want, we can also book flights and hotels in all the stopovers along the way.
What is included in the price?
The prices may vary depending on the time of the year and the make of the motorcycle, and they include bike rental (without navigation) and hotel reservations. The flights are not included.
Are there fixed departure dates? Can I change the itinerary?
You can change everything any way you like, but keep in mind that if there are gatherings or the weather is too hot or cold, we may recommend alternative dates.
Travel safely with Xplore and Europ Assistance
We have been collaborating with Europ Assistance for years. All of our clients are insured with basic coverage, and there are additional policies that increase the cap. Additional coverage is strongly advised for motorcycle travel.
Sours: https://www.xploreamerica.com/self-drive-motorcycle-tours
Usa tours guided self motorcycle
SELF DRIVE MOTORCYCLE TOURS
Why Do a Self Guided Tour versus on your own? The most capable and experienced riders often choose the self guided tour option versus trying to figure it all out on their own.  They realize they are probably only going to be here once, and want to make the most out of their trip.  You can still add other things you want to do, but it gives a solid foundation for your trip.  Read the testimonials at the bottom of the page.  With my 20 plus years in the touring business, I would not consider personally going to an unknown area and trying to figure it all myself, I would rather spend my time having fun.  SELF-DRIVE TOUR FAQ'S – FREQUENTLY ASKED QUESTIONS
What Is Different About Ride Free Motorcycle and CAR Self Drive Tours?
If you are looking to call up and talk to a hired phone receptionist, that will quickly give you a generic trip made for all. That is not us.
When you contact Ride Free. You talk to an actual experienced tour guide. Every self drive trip we do is tailored to you. We help you pick out the best bike or car for your trip.
Talk to you about the trip your are interested in, the time of year, and find out about you. What you are looking for.
Then we can give you suggestions and do modifications to the standard self drive tour that caters to your interests and riding style. Whether you would rather ride more or less hours a day, want challenging mountain side trips, or just take it easy.  Contact us
Custom Tours — If you want to ride half days and do other activities, we can help with that. Trout fishing, deep sea fishing, whale watching, horseback riding, shooting guns, white water rafting, helicopter rides, sailing, hiking, off road jeeps, etc.
We also spend personal time with you in your planning and preparation. And, on the road we are here to help you in any way we can. Just a phone call away. You do not get lost in the shuffle at Ride Free. We are focused on quality, not quantity.
Complete custom self drives available, or modifications to existing.
From the time you arrive to the airport, to the time you shuttle back to the airport. We have it planned.
Sours: https://ridefree.com/self_drive_motorcycle_tours
Bike Tour Asia - Guided Motorcycle Tours and Self Guided Motorbike Tours in South East Asia
USA Motorcycle Tours
USA Motorcycle Tours
There can't be many better ways to explore America than on the back of a Harley Davidson.
At FREEDOM we offer a great range of both guided and self guided motorcycle tours or the option to plan your own route. Either way, your bike and accommodation will be arranged for you, so you can hit the road as soon as you get there.
Guided Motorbike Tours across America
Guided motorbike holidays are a superb choice for those who enjoy:
Meeting and riding with new, like-minded people
Learning about the places they visit, from a local
Someone else doing all the planning!
On your choice of motorcycle, you will ride in a group, led by an experienced guide and followed by a support vehicle that also carries your luggage. Should you break down, there will be a back-up bike available for you.
You will also receive your own armoured riding jacket, which you can take home, and on the last night of the tour get to experience a fabled Eagle Rider farewell dinner, safe in the knowledge you haven't got 200 miles to cover the next day!
Top Guided US Motorcycle Tours
Below are our six most popular guided routes, though our team can provide more options if there's a different part of the US you would like to explore.
Tours that stop at the Grand Canyon also include a helicopter flight above America's greatest natural wonder, just to add to the excitement.
Self Guided Motorbike Touring
If you prefer to just travel with friends, or alone, our self guided motorcycle tours are designed to offer the ultimate adventure, with minimum fuss. They include:
Motorcycle hire
Rider and passenger half-shell helmets
Unlimited mileage
Pre-booked hotel and motel accommodation
Detailed itinerary and route map
Downloadable travel guide app
There are different levels of insurance cover available, which your Travel Consultant can take you through.
Six of the Best Self Guided Rides
Rugged coastlines, unreal National Parks, glitzy cities and bucket loads of Americana make these self guided fly rides our customers' favourites. Click on each for the full itinerary.
If you have another route in mind, no problem. Our North America Specialists will be able to advise on the best pick-up and drop-off locations, suggest places to visit on the way and find motorcycle friendly accommodation for you.
Your Choice of Motorcycle
Harley or Indian, Goldwing or Beemer? For all our USA motorcycle tours, you can choose from a range of bikes, including:
Touring class – Indian Chieftain, Harley Davidson Road Glide
Grand touring class – Harley Davidson Electra Glide
Classic class – Indian Chief Vintage, Harley Davidson Heritage Softail
Street class – Indian Scout, Harley Davidson Low Rider
Sports tourers – Honda Goldwing 1800, BMW R1200 GS
Adventure tourers – Yamaha Super Tenere
Our USA motorcycle hire page has more options, and even if your preferred model isn't listed, the chances are we can still arrange it, just give us a call.
Next Steps…
Once you have a route and bike in mind, get in touch and we can provide a price and start putting your itinerary together for you.
Your personal Travel Consultant can also find you the best flights to America and places to stay before or after your ride, allowing you to book your complete USA motorcycle holiday in one place.
At FREEDOM, we're road trip specialists, with over 20 years' experience designing incredible self drive holidays. In addition, our North America team have all travelled or lived in the United States and would be pleased to share their recommendations to make your American motorcycle holiday one you will never forget.
Get In Touch
Sours: https://freedomdestinations.co.uk/america/motorcycle-tours
Similar news:
.
666
667
668
669
670