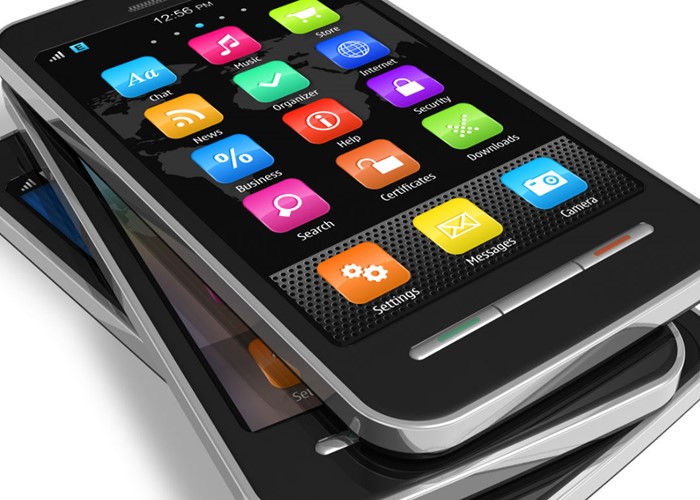 Product testing scams are rife. Alarm bells should ring if you're offered cash or expensive gadgets like an iPhone or Xbox in exchange for a little testing work.
A common way for criminals to get hold of your cash is through product testing scams, which claim to let you keep amazing items like iPhones and Xbox One's in return for minimal work.
For most of us, rarely a day goes past without getting emails soliciting our views on this or that.
Many are quite harmless. For example, they might send you an email asking you to rate a cleaning or personal grooming products and, in exchange, you might get a free trial size detergent or deodorant.
That's fine – as you know that you'll likely be on their mailing lists because you once applied for one of their products for free.
But other emails offering expensive gadgets such as Playstations or iPhones to test are the ones to watch out for.
Here, the incentive is more than a pack of washing powder or a bar of soap.
This can be a real attraction – we are talking about goodies costing hundreds of pounds, but often these emails are just a scam.
The scam
Often, the gadget you are supposed to test is something which is not yet available.
For example, fraudsters know there is a large demographic of young males (sorry to stereotype but that group is the largest fan base for games) who would do anything to get a pre-launch or "beta" copy of a new game.
Or they could be promising access to a hotly anticipated new phone. For example, we saw reports of a number of product testing scams while the iPhone X was being developed.
What could happen
So what happens if you respond to an email offering a gadget or a game to keep if you test it?
It could be one of several – sometimes inter-related – scams.
You might be told that before you can test the product, you have to purchase something like "Testing for Dummies" or "Teach yourself Product Trials". This will cost you £25 – for which you receive a few pages of tortuously written rubbish. You never get the product – hardly surprising as no one else outside the company has it either.
You are asked to join a product testing panel. This will cost you £10 by direct debit. The debit will be taken each month – the scam artists hope that you'll forget about it. Of course, the panel does not exist, they have your bank details and you never get the promised item.
In a cut down version of the Nigerian advance fee scam fraud, you'll be asked for a payment of perhaps £20 to go via Moneygram or Western Union to show "mutual trust" in such a "confidential matter". Once this "trust" has been established, you'll be asked for more for "legal clearance documents" and so forth. Again, the item will never appear.
Flattering as it may seem, there is no way that firms developing phones or games want your opinion. If you are promised any significant cash or expensive gadget for what you are told is a few minutes' work, steer well clear. If an offer sounds too good to be true, then it is so bad that it is criminal.
Earn a top rate of interest with your current account
This article is regularly updated
Visit lovemoney.com for more tips and info.
Don't miss these:
New pop-up tech support scam impersonates your ISP
Is this 'Tesco' voucher giveaway a scam?
Common HMRC tax refund scams: how to spot them
Sours: https://www.lovemoney.com/news/11741/beware-the-product-testing-scam-fake-real
Google Search results topped by suspected scam gadget store
By Leo Kelion
Technology desk editor
A suspected scam store, featuring hard-to-find gadgets priced below the norm, topped Google search results for days.
MyTechDomestic accepted payments via direct bank transfers only - despite indicating support for credit cards and PayPal - and falsely claimed to be owned by a UK-registered company.
It was flagged to Google last week but the US company took action only after being contacted by BBC News on Monday.
The site's operator did not respond to several requests for comment.
However, the platform went offline shortly after BBC News asked for a response to customers' claims it amounted to a "scam".
Action Fraud - the UK's national reporting centre for fraud and cyber-crime - is looking into the matter after receiving a complaint from a member of the public.
"Given the large numbers of people who view these adverts, Google should move much more quickly in response to reports of scams, and be proactive about vetting them to help prevent people losing money to fraudsters," Which? Computing editor Kate Bevan said.
MyTechDomestic's website was registered with a Canadian domain registrar on 19 April.
It was subsequently promoted via ads bought from Google's Shopping service, meaning its listings featured a "By Google" tag when they appeared within its search results.
By late last week, the site was top billed for several gadgets sold out or priced at a premium elsewhere.
These ads appeared at the top of Google's mobile search results and to the side of some desktop searches.
the Oculus Quest virtual-reality headset, 64GB edition
the Fortnite edition of the Sony PlayStation 4
Reebok's GX40S cross-trainer
The store often indicated it had relatively low supplies left in stock and frequently priced products at an 18% discount.
And although its pages featured logos for American Express, Mastercard and PayPal, at point-of-sale it allowed customers to pay via a bank transfer only.
Initially, it listed a Paris-based account.
But after one user drew attention to this being unusual, on a post to MoneySavingExpert.com's forum, the site switched to using an English bank.
MyTechDomestic stated it was operated by a London-based corporation, for which it provided an address and registration number.
But that company turned out to be a seven-year-old business consultancy with similar initials, which denied involvement.
"MyTechDomestic is nothing whatsoever to do with MTDO Ltd," a spokesman said.
"We don't sell anything on the internet and we were shocked that it was that easy to set up something that steals someone else's company's identity."
MTDO said it had reported the issue to Google on Friday, 8 May, via its Report Phishing tool.
However, the adverts remained online until Monday evening.
After being contacted by BBC News, Google began its own investigation.
It concluded the site had violated its "misrepresentation policy" and should have been dealt with more quickly.
"We take dishonest business practices very seriously and consider them to be an egregious violation of our policies," a spokeswoman said.
"We have a tool where anyone can report these ads and these complaints are reviewed manually by our team.
"In 2019, we removed 2.7 billion bad ads and we're constantly updating our policies as we see new threats emerge."
The site's registrar, PlanetHoster, confirmed it had also taken action of its own.
"Currently, the website mytechdomestic.com is suspended for a violation of our policy," it said in a statement.
"Unfortunately, we cannot share more information about this case without an official warrant."
'Suspicious site'
Meanwhile, several of the site's users voiced concerns they may have been "scammed" out of hundreds of pounds, in complaints posted to TrustPilot's review site.
"[An] investigation is currently ongoing with my bank and the Action Fraud police," one, who had paid £311.59 for a treadmill, told BBC News.
One cyber-security expert said consumers should be "wary" of listings from unfamiliar names - even if they were promoted by Google.
"Having been warned of a suspicious site, Google could easily have confirmed that the site was less than a month old and asking for payment in a way which doesn't protect consumers," Graham Cluley said.
"At the very least, it should have suspended the shopping lists while it investigated the domain."
More on this story
Sours: https://www.bbc.com/news/technology-52627272
We found a massive spam operation — and sunk its server
For ten days in March, millions were caught in the same massive spam campaign.
Each email looked like it came from someone the recipient knew: the spammer took stolen email addresses and passwords, quietly logged into their email account, scraped their recently sent emails and pushed out personalized emails to the recipient of that sent email with a link to a fake site pushing a weight loss pill or a bitcoin scam.
The emails were so convincing more than 100,000 people clicked through.
We know this because a security researcher found the server leaking the entire operation. The spammer had forgotten to set a password.
Security researcher Bob Diachenko found the leaking data and with help from TechCrunch analyzed the server. At the time of the discovery, the spammer's rig was no longer running. It had done its job, and the spammer had likely moved onto another server — likely in an effort to avoid getting blacklisted by anti-spam providers. But the server was primed to start spamming again.
Given there were more than three million unique exposed credentials sitting on this spammer's server — hosted on , we wanted to secure the data as soon as possible. With no contact information for the spammer — surprise, surprise — we asked the hosting provider, Awknet, to pull the server offline. Within a few hours of making contact, the provider nullrouted the server, forcing all its network traffic into a sinkhole.
TechCrunch provided a copy of the database to Troy Hunt. Anyone can now check breach notification site Have I Been Pwned to see if their email was misused.
But the dormant server — while it was still active — offered a rare opportunity to understand how a spam operation works.
The one thing we didn't have was the spam email itself. We reached out to dozens of people to ask about the email they received. Two replied — but only one still had a copy of the email.
The email sent by the spammer. (Image: supplied)
"The same mail appeared on three occasions," said one of the recipients in an email to TechCrunch. "The subject was related to an email I had sent previously to that person so the attacker had clearly got access to his mailbox or the mail server," the victim said.
The email, when clicked, would direct the recipient through several websites in quick succession to determine where they were located, based off their IP address. If the recipient was in the U.S., they'd be pushed to a fake CNN site promoting a bogus health remedy. In this case, the spammer was targeting U.K. residents — and most were directed to a fake BBC page promoting a bitcoin scam.
One of the fake page.s (Screenshot: TechCrunch)
The spammer had other servers that we had no visibility into, but the exposed server revealed many of the cogs and machinery to the operation. The server, running an Elasticsearch database, was well-documented enough that we found one of the three spam emails sent to our recipient.
This entry alone tells us a lot about how the spam operation worked.
A database record of one email sent by the spammer. (Screenshot: TechCrunch)
Here's how it works. The spammer logs into a victim's email account using their stolen email address and password. The scammer pulls a recently sent email from their victim's email server, which feeds into another server — like and — tasked with generating the personalized spam email. That email incorporates the subject line of the sent email and the target recipient's email address to make it look like it's being sent from the real person.
Once the message is ready to send, it's pushed through a proxy connection, designed to mask where the email has come from. The proxy server is made up of several cell phones, each connecting to the internet over their cellular connection.
Each spam message is routed through one of the phones, which occasionally rotates its IP address to prevent detection or being flagged as a spammer.
Here's what that proxy server looks like.
The proxy server comprised of several cell phones with rotating IP addresses. (Screenshot: TechCrunch)
Once the spam message leaves the proxy server, the spam message is pushed through the victim's own email provider using their email address and password, making it look like a genuine email to both the email provider and the recipient.
Now imagine that hundreds of times a second.
Not only was the spammer's Elasticsearch database leaking, its Kibana user interface was also exposed. That gave the spammer a detailed at-a-glance look at the operation in action. It was so granular that you could see which spam-sending domains were the most efficient in tricking a recipient into clicking the link in the spam email.
The spammer's Kibana dashboard, displaying the operation at a glance. (Screenshot: TechCrunch)
Each spam email includes a tracker in the link that fed information back to the spammer. In bulk, that allows the spammer to figure out which email domain — like or users — is more likely to click on a spam email. That can also indicate how an email provider's spam filter acts. The greater number of clicks, the more likelihood of its spam going through — allowing the spammer to target specific email domains in the future.
The dashboard also contained other information related to the spam campaign, such as how many emails were successfully sent and how many bounced. That helps the spammer home in on the most valuable logins in the future, allowing them to send more spam for lower bandwidth and server costs.
In all, some 5.1 million emails were sent during the 10-day campaign — between March 8 and March 18, with some 162,980 people clicking on the spam email, according to the data on the dashboard.
It's not the first time we've seen a spam operation in action, but it's rare to see how successful it is.
"This case reminds me on several other occasions I reported at some points in the past — when malicious actors create a sophisticated system of proxying and logging, leaving so much tracks to identify their patterns for authorities in the investigations to come," Diachenko told TechCrunch. "This shows us — again! — how important a proper cyber hygiene should be."
What's clear is that the spammer knows how to cover their tracks.
The language settings in the Kibana instance suggested the spammer may be based in Belgium. We found several other associated spamming domains using data collected by RiskIQ, a cyberthreat intelligence firm, which scours the web for information. Of the domains we found, all were registered with fake names and addresses.
As for the server itself, the provider said it was possibly hacked.
"This was a resold box and the customer already responded to the abuse forward saying it was supposed to have been terminated long ago," said Awknet's Justin Robertson in an email to TechCrunch.
And we still can't figure out where the email addresses and passwords came from used to send the spam. Only 45 percent of emails were already in Have I Been Pwned, ruling out the possibility that all of the passwords were stolen from credential stuffing.
Since the hosting provider pulled the spammer's server offline, several of their fake sites and domains associated with the spam campaign no longer load.
But given the spread of domains and servers propping up the campaign, we suspect the sunken server is only a single casualty in an otherwise ongoing spam campaign.
---
Got a tip? You can send tips securely over Signal and WhatsApp to +1 646-755–8849. You can also send PGP email with the fingerprint: 4D0E 92F2 E36A EC51 DAAE 5D97 CB8C 15FA EB6C EEA5.
Sours: https://techcrunch.com/2019/04/02/inside-a-spam-operation/
How To See Germs Spread Experiment (Coronavirus)
Email scammers targeted by new bot that inundates them with endless annoying questions
An artificially intelligent bot that inundates email scammers with a never-ending stream of questions has been created.
Re:scam is designed to waste the time of the people behind email scams, and annoy them until they give up.
It's been developed by Netsafe, which says it's time regular web users "fought back".
Gadget and tech news: In pictures
Show all 25

At the time of writing, Re:scam has sent over 16,000 emails to scammers which, according to Netsafe's calculations, have collectively wasted more than 25 days of scammers' time.

"I adopt one of my many personalities to continue the conversations of any would-be victim," the bot, which also describes itself as "super-interested" and "a bit naive", says.

"I waste their time with a never-ending series of questions and anecdotes so that they have less time to pursue real people. Just like you, I mqke typos, and jokes that no one appreciates.

"They won't know when they're scamming, or getting scammed out of their own time. It's bad for business."

According to Netsafe, $12 billion is lost globally each year because of phishing scams.

The organisation is inviting anyone who thinks they've been targeted by a scam email to forward it to Re:scam, which will verify if it is a scam or not.

It will then use its own email address to target any scammers it manages to detect.

"Deleting a scam email protects you, but forwarding to [email protected] protects others," says Re:scam. "It's also kinda funny."
Sours: https://www.independent.co.uk/life-style/gadgets-and-tech/news/re-scam-bot-email-scammers-questions-fraudsters-a8046731.html
Spam gadget laboratory
20 Insanely Cool Gadgets That Are Going to Sell Out This , Ideally As Gifts
---
(4,978 reviews)
This easy to use smartwatch has gone viral across the United States. It's selling out and we wanted to find out why...
Forever, big tech companies have been ripping their customers off with outrageous prices on new gadgets. These product come to market with barely any new features and higher prices. But now, one tech startup is turning the $5 billion smartwatch market upside down.
This company is KoreTrak and it's found a way to offer feature packed (even geeks agree) smartwatches at a fraction of the price to consumers.
Click here to learn more about KoreTrak »
---
(2,988 reviews)
Do you also hate having slow Internet and losing the WLAN connection in some rooms? Nothing is worse than Internet sites that load forever and videos that don't start.
With Nettec Booster you can ensure that your entire home is optimally covered, no matter how far away you are from the router! Nettec Booster improves not only the WLAN signal strength in your home, but also the Internet speed! A device that everyone should have in their home.
Click here to learn more about Nettec Booster »
---
(2,214 reviews)
DangoBuds's Wireless Bluetooth 5.0 Earbuds delivers incredible performance for at much cheaper price than nearest competitors. These high quality premium earbuds are perfect for taking hands free phone calls, working out, and delivers one of the the best voice and sound quality available on the market, comparable to the premium brands in the market.
DangoBuds comes with their ergonomic design give extreme wear-ability and comfort. Once in your ears, they stay there. You can take part in intense activities like running, climbing, camping or horse-riding without the slightest worry that your earphones are going to slip out.
The DangoBuds next generation earbuds have a 3-hour battery life (100 hours on standby) and each set includes a charging case that can power up your buds in just minutes. DangoBuds can also be used separately, or as a pair.
It's ideal as a gifts for your friends and family members.
Click here to learn more about DangoBuds »
---
(4'631 reviews)
TVCasterMax is a new device that's disrupting the cable TV industry. It uses cutting-edge technology to let you mirror all audio and video from your smartphone to your TV. The possibilities are endless. Watch YouTube, TV streaming services, powerpoint presentations, or simply browse the internet using your large TV as the screen and sound!
It is incredibly easy to use and small enough to be taken anywhere. Use it at home or bring it to the office. Simply plug it into any TV screen using an HDMI Cable, link it with your smartphone and you're ready to watch your mobile on the big screen! It's a perfect device you should have at home.
Click here to learn more about TVCasterMax »
Limited Supplies Available
---
(4'631 reviews)
Your home's air can be 2-5 times more polluted than outside, containing dust, microbes and pollutants that can cause fatigue, headaches, congestion, and allergic reactions. When you spend 90% of your time indoors, this is major health issue. In fact, polluted air is ranked in the EPA's top five environmental dangers.
Proton Pure is a smart home device that improves the quality of your air indoors. In 30 minutes, it automatically filters 99.7% of invisible 0.1 micron particles - including dust, pollen, pet dander, and mold - in a 500 square feet space.
Click here to learn more about Proton Pure »
Limited Supplies Available
---
(2,391 reviews)
The MUAMA translator is the ideal device for all holidaymakers, business travellers and employees who frequently encounter language barriers. Difficulties caused by language barriers will soon be a thing of the past!
With just a few button clicks, language can be translated into over 43 languages in real time. The ultimate gadget for every traveller.
Click here to learn more about MUAMA »
---
(3'743 reviews)
As we all know, loud snoring can sound like a freight train! The loud and awful noise can positively RUIN your partner's sleep - leading to bad moods, arguments, even resentment!
Thankfully, this new breakthrough device can put an end to snoring forever! It uses intelligent technology to monitor for any indication of snoring – and if it detects any, it emits sensory feedback which stops the snoring dead in its tracks!
You simply put it on like a wristwatch before going to bed. It's comfortable to wear and non-binding, so it doesn't interfere with your sleeping positions.
✅ State of the Art Technology Eliminates Snoring
✅ Comfortable to Wear and Adjustable to Fit
✅ Extremely Effective and Highly Affordable
Click here to learn more about SleepConnection »
---
(5,126 Reviews)
Have you ever gone to the auto repair shop for an oil change, only to have the mechanic say you need a new transmission? Or has the mysterious "check engine" light come on, and the next thing you know the mechanic has a list of expensive engine parts that need replacing?
Unfortunately, the mechanics know that taking advantage of people is easy, given their lack of knowledge about car maintenance needs. But there's a new device you can carry with you in your car to tell you exactly what's wrong with it. If you own a car built after 1996 then you can use this brilliant new device called AUTOMEND to instantly diagnose any car problem.
This means the next time your "Check Engine Light" happens to come on, you'll know exactly what the issue is and the Mechanics won't be able to lie to you!
Click here to learn more about AUTOMEND »
Only 114 left!
---
(3,345 reviews)
If you're like us and don't upgrade your phone every year, this charger can be your salvation. Previously we recharged our phones all night long just to get the battery back to 0% after a few hours
Instead of buying me the newest and most expensive phone, we added this thin adapter that turned our phones into a wireless charging device. Now the battery life of the phones is getting longer and longer and even the performance of the phones has improved.
The way we can look at Netflix on the train now, it feels like it's a new phone! Before you buy a new phone, you should definitely try this.
Click here to learn more about TapNCharge™ »
Limited Supplies Available
---
(4,652 reviews)
Did you know back, knee, and hip pain are often due to an issue in the feet?
Think about it – you're on your feet all day! Any slight misalignment affects your entire body, especially your spine. The team at MindInsole has created a revolutionary foot insole that combines ancient reflexology with modern magnetic technology to deliver 400 different acupoints of relief for your feet. It also improves circulation in your feet to relieve forms of neuropathy. To date, MindInsole has helped millions of people suffering from chronic back pain, plantar fasciitis, and diabetic neuropathy!
Click here to learn more about MindInsole »
---
(2'231 reviews)
WristHack is the latest bestselling smart watch that can help you to achieve yout health and fitness goal at home. WristHack has biometric sensors that automatically measure your heart rate, blood pressure, blood oxygen, and even your sleep quality automatically. It is also designed to track your progress with apps designed to count your steps, record distances, and calculate all those calories you burn. You can also receive notifications for phone calls and text messages without even touching your phone with WristHack. WristHack is using advanced Bluetooth 4.0 technology lets you sync with any iOS or Android device wirelessly and provides about 96 hours of normal use and up to 15 days of standby time.
You can use it to monitor your health and crush those fitness goals all while staying connected to your family and friends. Its ideal as a gifts for this seasons, since everyone is looking to stay healthy and safe at home.
Click here to learn more about WristHack »
---
(2'751 reviews)
LumiGuard solar powered floodlights are the perfect solution for anyone who wants the safety and convenience of high-powered floodlights without the expense of professional installation.
The brand new ultra-bright wireless floodlight with motion detectors from LUMN8 makes it easy to light up all the dark spots in your yard. You can install it anywhere because it's wireless and you never need to worry about buying batteries because it's solar-powered with a high powered battery storage pack.
The LumiGuard Ultra-Bright Wireless Floodlight gives you peace of mind anytime someone goes outside at night to walk the dog, take the trash out, or get something from the car because it's always charged and ready to light up your yard.
💡 Top-rated product with thousands of reviews.
💡 Weather proof and installs in seconds.
💡 Solar Powered & Motion Activated - Turn off after 20 seconds if no motion detected.
Visit the Lumiguard website to get 52% off your order with free shipping.
Click here to learn more about LumiGuard »
---
(3,313 reviews)
The easiest and most scientifically ergonomic way to cut your nails. Don't struggle with low-quality, dangerous scissors and nail clippers that are sold in discount stores. Badly made, mass-produced nail cutting clippers are little more than cheap toys.
ClipperPro is a top notch nail-cutting instrument that was designed by orthopedic surgeons. It will make cutting even the toughest nails easy and painless. Thick nails, ingrown nails, and tough nails will cut like butter and not hurt your fingers or toes!
Click here to learn more about Clipper Pro »
---
(2'751 reviews)
Without power for your phone and other devices, you can't call friends and family to tell them you're ok, you can't call emergency responders, and you won't be prepared for emergency situations. If you want a backup power source… That fits in your pocket… And charges for FREE in the sun… You're in the right place. But please act fast.
As you can imagine, demand is sky high.
Click here to learn more about SoloForce »
---
(5,520 reviews)
Thanks to painless ultrasound tones, it helps the dog to calm down. He follows like magic.
It is also ideal to protect you from unfriendly and aggressive dogs you meet around the world. Just owning it can save you from one of the worst experiences of your life.
Click here to learn more about BarxBuddy »
Limited Supplies Available
---
(2'157 reviews)
Neck Relax is a state-of-the-art portable neck pain massager. This small device helps to stimulate and relax muscles along your vertical spine – feels better than a massage! This allows you to get fast relief wherever you are.
Neck Relax can be used from the comfort of your own home or office. This cutting edge tech combines ultrasound technology combined with infared heat and electro stimulation. It's remarkably effective.
Click here to learn more about NeckRelax »
---
(4,652 reviews)
There is no better feeling than the soft, smooth, and luxuriousness of silk against your skin when you go to bed at night.
Recently featured in Glamour magazine, Blissy pillow-cases are incredibly soft, smooth, and can help keep you cool and comfortable while you're sleeping.
Battling allergies and sensitive skin is a thing of the past with the hypoallergenic properties of silk. Blissy uses of the highest weight silks there is, which means it is higher quality, thicker and silkier than cheaper alternatives. Blissy pillowcases are not treated with any harmful and toxic chemicals, so they are healthy for your skin and hair.
Pillowcases made from other fabrics, like cotton, for instance, absorb an incredible amount of moisture from your hair. This causes your hair to dry out and damage it. Over time as that moisture builds up in the fabric, the fabric becomes absolutely filthy.
Blissy reduces the friction on your hair making it virtually non-existent. Because of this your hair won't tug or pull and get tangled like it would with other pillowcases. And because there's no friction to create heat, you won't get breakages or split ends either.
The Blissy pillowcase won't absorb moisture. The natural oils and moisture found in your hair, stay in your hair. They won't absorb into the pillowcase, and your hair won't be stripped of its moisture while you sleep. Your hair will be cleaner, your pillow will be cleaner, and you won't have to wash your hair nearly as often.
Visit the Blissy homepage to get 55% off your order today.
Click here to learn more about Blissy »
---
(2,487 reviews)
Are you always worrying one day you may lose all the data inside your computer? and you are not computer savvy enough to do it manually? Or you want to transfer your photos/videos across different mobile devices?
InfinitiKloud is the only device that can move data from your desktop PC to your Surface Pro, and then to your Samsung S10, all using one device. No other backup device does this, and it even works with your iMac! Its USB 3.0 capability means that any device with a USB port is quickly and easily backed up at the fastest speeds. And InfinitiKloud is unlike any other backup device. It has built-in software that makes backing up your computer ridiculously easy. All you have to do is plug it in and press start. It finds and saves your files all on its own!
Click here to learn more about InfinitiKloud »
---
(4,652 reviews)
This Kostea Cloud Humidifer is a new device that's disrupting the Air Purfication industry. It uses cutting-edge technology to let you maintain the perfect humidity in your home for a fraction of the cost!
Built with an advanced dual spray nano-mist feature, it also provides a soothing night light function. This device is wireless and delivers a humidifying experience for up to 24 hours of continued use.
This humidifier is perfect for anyone who is looking for an easily portable and effective answer to dry air year-round!
Check Their Homepage Out For 50% Off Now
Click here to learn more about Kostea Cloud »
---
(3'556 reviews)
We all know the struggles of not being able to see far away and if you need to, you have to carry around bulky binoculars. If your hunting, at a sporting event, or doing any outdoor activity - you need the Starscope.
The Starscope was designed by the finest engineering and is all you need - It's small, light-weight, waterproof, and compact so you can take it with you anywhere.
You are able to see for miles with precision and depth to get the best view and amazing photos. It also turns your smartphone camera into a high-quality zoom lens that will bring your pictures to the professional level!
The Starscope is made of real, high-quality optical glass. They are multicoated just like the most expensive camera lenses, to give you super-clear images.
For a Limited Time, Get 50% Off
Click here to learn more about Starscope Monocular »
---
(2'751 reviews)
Looking for fast-acting, inexpensive heating solution? Look no further than Heatcore️. You need to try this space heater that heats up any room in literally seconds.
The ceramic heating elements help to heat the space without the use of open coils. Heat will carry throughout the space with the help of the oscillation function. Three heating levels—fan mode, low heat, and high heat—will make sure the temperature is always to your liking.
Safety features like overheat and tipping protection make this a great option for households with small children or pets. The built-in handle, combined with being under four pounds, means this portable heater can go from room to room with ease.
Get the Heatcore️ at 50% off, exclusively through this link, or the button below.
Click here to learn more about Heatcore »
---
(2'751 reviews)
If you're the kind of person who plays any type of sports or outdoor activity, you've probably considered buying an Action Camera.
Even if you don't like outdoor sports and would rather spend your time at a resort relaxing or playing golf, an action camera is perfect to take with you. You'll get that unique action perspective that can never be captured or replicated with a cell phone or traditional cameras.
Now you don't need to purchase a GoPro for $500. Here Action Hero 4K Camera is the same quality but cheaper price.
Click here to learn more about Action Hero »
---
(3'958 reviews)
Bed sheets haven't seen innovation in years! But they are a breeding ground for all kinds of bacteria and dust mites. If you are having issues with acne or your skin and have tried everything in search of the answer, you may need to consider those old germ-filled bed sheets you're sleeping in every night!
Miracle Sheets are revolutionizing the sleep industry with the most hygienic bed sheets ever made. These bed sheets utilize natural bacteria-fighting silver for healthier skin and cleanliness. They also feature modern temperature-regulating fabrics so that you stay comfortable all night long. These sheets are way ahead of their time, but you'll be thankful for it!
Click here to learn more about Miracle Sheets »
---
(2'751 reviews)
LaidBack is an electrical muscle stimulation (EMS) mat that triggers your body's acupressure points through the feet. It's amazing how great your entire body can feel when you reenergize the muscles with proper blood circulation!
All it takes is 20-25 minutes a day using the LaidBack foot massaging pad to feel like a new you!
And the best part of all? You sit down to use it. By the time you stand back up, you're all ready to go.
Click here to learn more about LaidBack »
---
(2'751 reviews)
If you have knee pain, you may be taking multiple medications, with little relief. Caresoles takes a more wholistic approach of knee pain, that is working for many people. One of the biggest mistakes people make with knee pain is to limit movement of the affected joint, which leads to stiffness and weakness that only makes matters worst. The Circa Knee Compression Knee Sleeve relieve and protect your knees from discomfort and inflammation, while still allowing you to move your knee. It's a great way to get on your feet again, while managing the pain.
Click here to learn more about Caresoles »
---
(2'751 reviews)
Extremely effective device that you can rest assured that you'll be 100% sanitized after using it.
Two Hands utilizes infrared induction for convenient disinfecting. Simply position your hand above the device and it will project a mist upwards, providing complete sanitization quickly and easily without touching anything.
Sprays 75% alcohol evenly over your hands for deep penetrative cleaning.
Take it anywhere! Never rely on public sanitizing stations again! For even more convenience, use the built-in lanyard hole to hang your Two Hands from your bag or backpack.
Click here to learn more about TwoHands »
---
(5'745 reviews)
Get EqualPlus Vision with Revolutionary NEW Reading Glasses That Do Wonders for Both Up Close and Far Away.
Tired of squinting trying to read your phone or laptop? Sick of not being able to see people, wildlife, and objects in the distance.
These remarkable, yet highly affordable, reading glasses are fully ADJUSTABLE. Simply use the little dials on the sides of the lenses to adjust the magnification. It takes just seconds to dial in the perfect custom magnification for super clear up-close reading and handy work. Then dial again to see distant objects with complete clarity.
Click here to learn more about EqualPlus »
---
(2'751 reviews)
"You are getting bitten like crazy just for taking your trash out. One night, you went for a brief stroll, and in 15 minutes you got 12 mosquito bites all over your body."
"BUZZ B-GONE USB Insect Zapper removes insects from your home or work environment easily and effectively. BUZZ B-GONE uses UV light to attract insects and a powerful 360 degree suction fan to capture them. It kills without the use of chemicals and is perfectly safe for children and pets. It's really small and light, perfect for camping, outdoor meetings and indoors too. We can avoid unnecessary bites and all the danger because all the mosquitos are sucked into this 100% trap and get killed before they can bite us!"
Click here to learn more about Buzz B-Gone »
---
(1,989 reviews)
Do you want to look for a way to constantly monitor your temperature at home? Fever Patrol ring allows you to monitor your body temperature without holding an embarrassing thermometer gun to your head.
Fever Patrol Ring does not rely on electronics or batteries that can fail. It uses ultra-accurate colour coding heating sensors that literally cannot fail during any disaster. The simple operation is literally wear and read your temperature (or your loved ones'). Get accurate results instantly with Fever Patrol Rings.
Click here to learn more about Fever Patrol Ring »
---
(3,214 reviews)
Koretense is the smarter way to build strength and lose weight without the hassle of going to the gym. At first glance, this unassuming piece of equipment may not seem like much but if used correctly, it can deliver and give you all the same results as you would get in a gym. They're most known to be used by physical therapists for rehabilitation after an injury.
But in the past few years, they've become an essential tool used by elite athletes in the NFL, NBA, NHL, UFC, and professional bodybuilders all over the world to develop strength, power, speed, increase muscle size, and burn fat at home.
Click here to learn more about KoreTense »
---
(3,871 reviews)
If you have cats or dogs, or if you just do not love to clean, then there is a good chance that your home might have a certain unfavorable smell to it. Blaux-In-Home can help you get rid of any bad smell in your home!
Blaux is an air filter that ionizes the air to make it cleaner. Through the ionizing process, the filter can give your home an amazing fresh and clean smell that you might hardly believe. If you are tired of living in a house or apartment that smells bad, then get your Pure air freshener today!
Click here to learn more about Blaux In Home »
---
(5,662 reviews)
Is Constant Noise Driving You Crazy? Noise is EVERYWHERE nowadays. Cafes, restaurants, sporting events, on the road, even in your own home! It's so bad in some places that people can't even get a good night's sleep!
Thankfully, help has arrived! QuietBuds are the revolutionary new NOISE-CANCELLING ear buds that will completely BLOCK OUT those annoying sounds that can overwhelm your senses!
Click here to learn more about QuietBuds »
---
(3'631 reviews)
Millions of Americans are going through hair loss every day. While it's a very natural thing as we age, it can be extremely stressful to many. Vita Hair, is a high-tech device that can help reverse your hair loss, and grow it back. It uses cutting edge laser technology that naturally stimulates and nourishes to naturally grow healthy hair again.
Natural and chemical free, Vita Hair is a very cost effective way to take a stand against hair loss.
Click here to learn more about Vita Hair »
---
(5'748 reviews)
Sticking with your phone all day, do you know that your phone is 10 times dirtier than a toilet seat, bringing you a huge potential of getting many dangerous diseases? Yes, it's true, so you're looking for an effective product to clean all your devices and destroy all invisible pathogens?
Mobile Klean is a powerful UV sanitizer using a flash of ultraviolet light to eliminate virtually all bacteria, viruses and pathogens and create a super hygienic environment. This is definitely the first line of defense against sickness, giving you wellbeing and peace of mind. Being used on all sorts of surfaces, this is the must-have for hygienic protection within your home and for your devices!
Click here to learn more about Mobile Klean »
---
(2'512 reviews)
Wearing a seatbelt in the car is something we don't think twice about, but what about when our dogs come along for the ride? The crucial motive behind the Dog Car Seat Belt is that dogs need protection too. When you take a sharp turn, slam on the brakes or an accident is inevitable, your dog is faced with serious injury without a proper restraint.
That's where the dog seatbelt effectively protects without sacrificing comfort. Durable Nylon with a shock absorbing bungee and a swivel clasp allows for standing, sitting or laying in the front or back seat. You can drive in peace without getting distracted by an excited pup.
Click here to learn more about PawSafe »
---
Gadgets Laboratory membership grants you early bird access to the latest tech gadgets on the market, as well as huge discounts that aren't available to anyone else.
Sign up below to receive all the latest deals on tech gadgets that are ideal as gifts for any occasion, before they're available to the mass market.
Membership of Gadgets Laboratory is completely free – no strings attached! Once you sign up, you will occasionally receive newsletters sent to your inbox with all the latest and greatest gadget discounts and deals – you also can unsubscribe at any time.
To join for free, simply enter your e-mail below and click "SUBSCRIBE":
Thank you for signing up. You have been subscribed.
Sours: /trending/cool-gadgets-2020/insanely-cool-gadgets-that-are-going-to-sell-out/" target=_blank
The World's First Smart Shoe Cool Gadget - Must Watch
.
Similar news:
.
697
698
699
700
701