SWENSON STONE CONSULTANTS
LEADERS IN STONE
Featured
DANUBE HOUSE
Prague | Czech Republic
Finished in the summer of 2003, this triangular office building is clad in a very durable red sandstone. This particular project was unusual because the face of the panels in the natural bed face, from the quarry.
View Project
Featured
ROSS SCHOOL OF BUSINESS
Ann Arbor | MI | USA
Using Desert Gold Sandstone and Moss Green Granite we fabricated in China, this project was completed in two phases. The Stephen M. Ross School Building was completed in 2007 and subsidiary buildings were completed in 2016.
View Project
Featured
FOGG MUSEUM
Cambridge | MA | USA
Navona Travertine was supplied for the restoration and expansion of Harvard's Fogg Museum, originally built in 1927. We selected a block to match the existing stone. One of the most notable features of this renovation was the Calderwood Courtyard, which showcases travertine arches.
View Project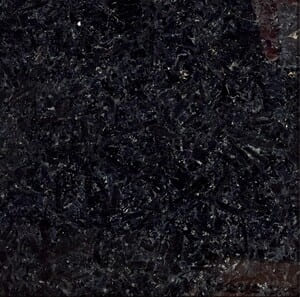 Cambrian Black
Our current featured stone, Cambrian Black is a classic Canadian granite, quarried in Quebec and able to withstand the harshest North American climates. It is one of the few black granites that requires no resin, testing very well in the industry standard ASTM. Specifications available upon request.
Who We Are
Swenson Stone Consultants was founded in 1987 to provide objective advice to building owners and their architects. Since then, the company has expanded to supply stone for worldwide projects. Our team has had decades of experience in quarrying, fabricating, installing, and restoring stone. Because of our long, practical experience in the field, we are able to anticipate, identify, and avoid stone problems before they occur
Learn More
Our Services
Swenson Stone supplies all types of stone. We focus on meeting each project's particular design, schedule and cost requirements while producing high quality products.
Swenson Stone Consultants includes among its consultants the former managers of major world stone companies. They use their experience to work for the building owners and architects during the design and tendering processes. After the award of the stone contract, Swenson Stone Consultants maintains both visual quality and programme in the quarry and the factory.
Stone Supply
With an international network of freight forwarders, we can assist in arranging transcontinental shipments on your behalf. This includes handling customs clearances and trucking to site.
Consulting
Swenson Stone Consultants is unequaled in its worldwide knowledge of stone sources, quarries and factories. We can source stones and insure the suitability of stones selected for both design and budget
6 CountriesUSA | UK | GERMANY | ITALY | CZECH REPUBLIC | CHINA
20PROJECTS PER YEAR
34 YearsOn the market
250Year History
Sours: https://www.swensonstone.com/
swenson granite works Salaries
Top 3 Related Jobs and Salaries
Click a salary below to compare with swenson granite works salaries.
The individual will be critical in supporting initiatives for continuous improvement and transformation for the Concord site. 401(k) and Roth 401(k).
---
Estimated: $49,000 - $63,000 a year
We provide cut granite and natural stone products for landscaping, masonry and building projects. This exciting full-time position involves all aspects of…
---
Estimated: $42,000 - $63,000 a year
Ability to work collaboratively with others to achieve desired business results. AFCO, a division of Swenson Granite, has an immediate opening for a Purchasing…
---
Estimated: $48,000 - $67,000 a year
We provide cut granite and natural stone products for landscaping, masonry and building projects. This exciting full-time position involves all aspects of…
---
Estimated: $45,000 - $62,000 a year
We provide cut granite and natural stone products for landscaping, masonry and building projects. This exciting full-time position involves all aspects of…
---
Estimated: $44,000 - $63,000 a year
We provide cut granite and natural stone products for landscaping, masonry and building projects. This exciting full-time position involves all aspects of…
---
Estimated: $40,000 - $51,000 a year
Cost of Living Calculator
Select the city you'd like to investigate and enter your current annual post-tax income. We'll show you the new target salary as well as a breakdown of the differences. If you'd like to see job recommendations for your new city, enter your target job title as well. Read our FAQ for more information about the calculator.
This tool is provided for informational purposes only.
Thinking about relocating for a new job? Just curious how your salary stacks up against coworkers living in another city? Our cost of living calculator uses an up-to-date database from The Council for Community and Economic Research (C2ER) to help you get a better understanding of what your salary would need to be to maintain your current standard of living in a different metro area.
* Please note that all salary figures are approximations based upon third party submissions to SimplyHired or its affiliates. These figures are given to SimplyHired users for the purpose of generalized comparison only. Minimum wage may differ by jurisdiction and you should consult the employer for actual salary figures.
Sours: https://www.simplyhired.com/salaries-k-swenson-granite-works-jobs.html
John Swenson Granite v. State Tax Assessor
685 A.2d 425 (1996)
JOHN SWENSON GRANITE, INC. v. STATE TAX ASSESSOR.
Supreme Judicial Court of Maine.
Argued October 8, 1996.
Decided November 19, 1996.
*426 Andrew M. Horton (orally), Seth W. Brewster, Verrill & Dana, Portland, for Appellant.
Thomas A. Knowlton (orally), Assistant Attorney General, Augusta, for Appellee.
Before WATHEN, C.J., and ROBERTS, GLASSMAN, CLIFFORD, RUDMAN, and LIPEZ, JJ.
CLIFFORD, Justice.
John Swenson Granite, Inc. (Swenson) appeals from a judgment entered in the Superior Court (Kennebec County, Alexander, J.) affirming the State Tax Assessor's determination that Swenson was liable to pay a tax for granite shipped to Maine. Swenson contends that the assessment of sales or use taxes was improper, that the tax assessment violated the due process and commerce clauses of the United States Constitution, and that penalties imposed by the Assessor should have been abated or waived. Although we agree with Swenson that some of the transactions are not subject to a Maine sales tax, they nevertheless are subject to the complementary use tax. We are unpersuaded by the remainder of Swenson's contentions and affirm the judgment.
The parties stipulated to the facts. Swenson, a corporation with a principal place of business in Concord, New Hampshire, sells granite for various uses. In 1951, Swenson registered with the Bureau of Taxation as a *427 "retailer"[1] and has filed quarterly sales/use tax returns since 1975. Swenson was audited twice previously in the 1960s and 1970s.
This audit period for the contested assessment runs from April 1, 1984, through December 31, 1989. During that time, Swenson sold over $4 million in granite to Maine customers and locations for use in Maine. Swenson was paid after delivery in Maine for about 95% of the sales. Delivery occurred by Swenson's own trucks or by common carrier to the Maine destination required by the customer. Swenson averaged about 180 deliveries each year, and its trucks made about 89% of all deliveries. Delivery was a provision in all of the sales agreements in which Swenson used its own trucks and some of those in which common carriers were used. The vice president of Swenson visited customers in Maine two to five times a year to both solicit sales and deal with any existing concerns of the present customers. In addition, a Swenson employee who is a Maine resident gave technical assistance to Maine companies four or five times during the audit period. Finally, Swenson advertised in telephone directory yellow pages that served several Maine towns. The State collected no sales or use tax during this period, and Swenson's quarterly returns during the audit period stated that it had made no taxable sales in Maine.
Swenson made each sale of material pursuant to a contractual provision providing in part that the
[b]uyer agrees that unless trucking of any load is by Swenson, title and all risk of loss during shipment passes to Buyer. If shipment is by Swenson, Buyer agrees that the risk of loss passes to Buyer at the time Swenson's truck arrives at the nearest accessible location to the job site.
On May 23, 1990, the Assessor assessed sales tax, interest, and penalties against Swenson. After the Assessor granted in part a petition for reconsideration, Swenson filed an appeal in the Superior Court pursuant to 36 M.R.S.A. § 151 (1990 & Supp.1995) and M.R.Civ.P. 80C. The court upheld the tax assessment, interest, and penalties that the State assessed. The court concluded that when Swenson used its own trucks, the contract provided that "title to the granite and risk of loss did not pass to the Maine customer until delivery in Maine" and resulted in a sale in Maine. For common carrier sales, the court found that the terms and conditions were ambiguous and, therefore, title passed at the destination. The court concluded that, alternatively, the common carrier sales were subject to a use tax. This appeal followed.
We review the Superior Court's decision directly. Apex Custom Lease Corp. v. State Tax Assessor, 677 A.2d 530, 532 (Me.1996). Pursuant to 36 M.R.S.A. § 1811 (1990 & Supp.1995), a sales tax is imposed on the "value of all tangible personal property and taxable services sold at retail in this State." Swenson contends that the trial court erred in upholding the assessment because none of its alleged sales occurred in Maine. The contractual language at issue provided that "title and all risk of loss during shipment passes to [b]uyer" unless Swenson trucks the load. It also provided that if Swenson ships the goods, buyer "agrees that the risk of loss passes to [b]uyer at the time Swenson's truck arrives at the nearest accessible location to the job site." Swenson contends that these provisions mean that title always passed outside Maine because materials always were shipped from outside Maine.
We agree with Swenson that, when Swenson used a common carrier to ship the granite, the language of the contract providing that "title and risk of loss during shipment passes to [b]uyer" means that title passed to and the risk of loss was assumed by the buyer at the time of shipment to Maine. Because the shipment always commenced in New Hampshire, no Maine sales resulted. The language is unambiguous, and thus, the court must interpret it "according to its plain and commonly accepted meaning[.]" Brackett v. Middlesex Ins. Co., 486 A.2d 1188, 1190 (Me.1985). The provisions of the Uniform Commercial Code are consistent with this result. Section 2-401(1) states that "title to goods passes from the seller to the buyer in any manner and on any conditions *428 explicitly agreed on by the parties." 11 M.R.S.A. § 2-401(1) (1995). Section 2-401(2) notes that "[u]nless otherwise explicitly agreed, title passes to the buyer at the time and place at which the seller completes his performance with reference to the physical delivery of the goods ..." 11 M.R.S.A. § 2-401(2). In addition, that section provides
(a) If the contract requires or authorizes the seller to send the goods to the buyer but does not require him to deliver them at destination, title passes to the buyer at the time and place of shipment; but (b) If the contract requires delivery at destination, title passes on tender there.
11 M.R.S.A. § 2-401(2)(a), (b) (emphasis added). Because the contract's provision required Swenson to deliver the granite only to the common carrier in New Hampshire, title passed at the time and place of shipment, i.e., New Hampshire.
When Swenson trucked the granite in its own trucks, however, and delivered it to Maine destinations, a Maine sale did occur. Nothing in the agreement explicitly altered the U.C.C.'s rule in section 2-401(2). Swenson contends that because the first sentence of the provision states that title passed during shipment, it applies equally when Swenson trucks are used because the second sentence does not alter it. We disagree. At most, the second sentence's silence regarding the time that title passes creates an ambiguity when the two sentences are considered in conjunction. Because the contractual provision as a whole is ambiguous, it must be construed against its author. T-M Oil Co., Inc. v. Pasquale, 388 A.2d 82, 86 (Me.1978). Thus, when Swenson used its own trucks to ship granite to Maine, and delivery by its own trucks was to Maine locations, title did not pass until that Maine delivery and therefore resulted in Maine sales.
Even though the Superior Court's conclusion that the sales when common carriers are used were Maine sales was error, nevertheless, the court correctly decided that the transactions are subject to a use tax. Swenson contends that the Assessor's failure to originally assess the use tax demands that the use tax issue not be considered by this Court and that the case be remanded. We disagree. Although the Assessor did not separately pursue a use tax, Swenson conceded at oral argument that a use tax could have been levied on any of the sales that were not subject to the Maine sales tax. 36 M.R.S.A. § 1861 (1990 & Supp.1995), the use tax statute, states that
[a] tax is imposed, at the respective rate provided in section 1811, on the storage, use or other consumption in this state of tangible personal property or a service the sale of which would be subject to tax under section 1764 or 1811.... Retailers registered under section 1754 or 1756 shall collect the tax and make remittance to the State Tax Assessor. The amount of the tax payable by the purchaser is that provided in the case of sales taxes by section 1812.
See also American Tel. & Tel. Co. v. State Tax Assessor, 652 A.2d 107, 109 (Me.1995).
There is no question that customers used the granite in Maine. In the interests of not exalting form over substance, and in recognition that "[t]he use tax is a necessary compliment to the sales tax," Katz v. State Tax Assessor, 472 A.2d 428, 429-30 (Me.1984), we conclude that a use tax applies to the common carrier sales, even though the sales tax did not. See, e.g., Rowe-Genereux, Inc. v. Vermont Dep't of Taxes, 138 Vt. 130, 411 A.2d 1345, 1347 (1980) (sales tax upheld on appeal as use tax).
Swenson contends alternatively that the assessment violated the due process and commerce clauses of the United States Constitution. The due process clause requires a "definite link, some minimum connection, between a state and the person, property or transaction it seeks to tax." Quill Corp. v. North Dakota, 504 U.S. 298, 306, 112 S. Ct. 1904, 1909, 119 L. Ed. 2d 91 (1992) (quoting Miller Bros. Co. v. Maryland, 347 U.S. 340, 344-45, 74 S. Ct. 535, 538-39, 98 L. Ed. 744 (1954)); U.S. Const. amend. XIV. In addition, the commerce clause is satisfied when the tax "`(1) is applied to an activity with a substantial nexus with the taxing State, (2) is fairly apportioned, (3) does not discriminate against interstate commerce, and (4) is fairly related to the services *429 provided by the State.'" Id. at 311, 112 S. Ct. at 1912 (quoting Complete Auto Transit, Inc. v. Brady, 430 U.S. 274, 279, 97 S. Ct. 1076, 1079, 51 L. Ed. 2d 326 (1977)); U.S. Const. amend. XIV; U.S. Const. art. I, § 8, cl. 3. Although the precise quantum of connections may differ to satisfy the two clauses,[2] the record reflects that the assessment violated neither clause in this case. Swenson's vice president and an employee residing in Maine were involved in customer concerns and new business with existing customers in this state. Swenson advertised in the telephone directory yellow pages in Maine. Moreover, about 180 deliveries were made in Swenson's trucks each year to Maine. Swenson was directing its activities towards this State, and taxing them was constitutionally fair.
Finally, Swenson argues that the penalties imposed by the Assessor should be waived or abated because it has supplied substantial authority justifying its failure to pay either a sales or use tax for the transactions in this case. Penalties were assessed in this case for failure to pay taxes when due and for filing materially incorrect tax returns due to negligence. 36 M.R.S.A. §§ 187(2), (3) (1990) (repealed and replaced by 36 M.R.S.A. § 187-B (Supp.1995)). The State Tax Assessor shall waive or abate the penalties in cases such as this if "reasonable cause" for the failure to pay is shown. This includes instances when "[t]he taxpayer has supplied substantial authority justifying the failure to file or pay...."[3] 36 M.R.S.A. § 187-B(7)(F) (Supp.1995) (emphasis added)).[4] The taxpayer has the burden of proving the grounds for waiver or abatement. 36 M.R.S.A. § 187-B(7).
The Superior Court properly upheld the penalties in this case. Swenson has already been the subject of two previous audits and was on notice that the State considered their sales taxable. That the transactions were Maine sales when Swenson used its own trucks to deliver granite in Maine is abundantly clear. For those transactions when a commercial carrier was used and there was no Maine sale and no sales tax due, the statute makes clear that the transaction was subject to a use tax, identical in amount to the sales tax, and that Swenson was obligated to collect and remit the tax. 36 M.R.S.A. § 1861.
The entry is:
Judgment affirmed.
All concurring.
NOTES
[1] See 36 M.R.S.A. § 1752(10) (1990).
[2] See Quill Corp. v. North Dakota, 504 U.S. 298, 112 S. Ct. 1904, 119 L. Ed. 2d 91 (1992) (overruling the requirement in National Bellas Hess, Inc. v. Dep't of Rev. of Illinois, 386 U.S. 753, 87 S. Ct. 1389, 18 L. Ed. 2d 505 (1967), of "presence" for due process but not commerce clause considerations).
[3] Although "substantial authority" is not defined in the Maine statutes, federal tax law defines the term as
an objective standard involving an analysis of the law and application of the law to relevant facts. The substantial authority standard is less stringent than the "more likely than not" standard ... but more stringent than the reasonable basis standard.... There is substantial authority for the tax treatment of an item only if the weight of the authorities supporting the treatment is substantial in relation to the weight of authorities supporting contrary treatment.
26 C.F.R. §§ 1.6662-4(d)(2), (3) (1996).
[4] This provision applies to "the assessment, accrual, waiver or abatement of penalties beginning on or after August 1, 1992, irrespective of the fact that the date as of which a penalty could have been assessed, accrued, waived or abated precedes August 1, 1992." P.L.1991, ch. 873, § 9. Thus, it applies to this case.
Sours: https://law.justia.com/cases/maine/supreme-court/1996/685-a-2d-425-0.html
A Note to Our Customers about Swenson Store Operations & COVID-19. Click here »
Paver Blowout Sale
2 inch thick paver liquidation sale while supplies last.
Visit Your Closest Store
Beautiful, today and forever
Handcrafted stone products, provided with helpful hands‑on service.
Visit our stores, where we will help you create timeless, lasting designs.

See our full line of products »
We are the dedicated granite and stone people
For more than 130 years we've partnered with homeowners and contractors to create beautiful and durable projects with our handcrafted granite and stone products.
Resourceful staff
to guide you
In-store assistance
and loading
Handcrafted american
stone products
From our quarry
to your home
Meet our people »
Our stores
Deep inventory and expert help.
Convenient for contractors.
Open to the public.
Ready to start your project?
Come visit us »
Back to top
Chat now »Q&A
Holiday Closings
January 1st

New Year's Day
(Out @ 2:00 on the 31st)

February 15th

Presidents' Day

May 31th

Memorial Day

July 3rd & July 5th

Independence Day

September 4th & September 6th

Labor Day

November 11th

Veterans' Day

November 25th & 26th

Thanksgiving
(Out @ 2:00 on the 24th)

December 24th & 27th

Christmas
YOU WILL BE REDIRECTED TO POLYCOR'S SHOP TO ORDER.
Click here

Sours: https://swensongranite.com/
Granite swenson
The recent sale of Swenson Granite Co. ends four generations of family ownership of the state's last locally owned granite quarry, but things could have been a lot worse. Four decades ago, they almost were.
"We were in very serious trouble. It was a disaster," said Kurt Swenson, 71, who with his brother, Kevin, was the last descendant of founder John Swenson still working at the iconic Concord firm when it was sold to a Canadian firm last week.
"Things were in very bad shape," agreed Kevin, 66.
In the early 1970s cheaper granite production in Italy was hurting Swenson Granite's "building stone" business, in which 10- or 20-ton granite blocks are cut, shaped and polished for installation in places like the CBS building in New York or, more recently, fancy hotels in the Middle East. This is the high-end part of the stone-mining industry, the part that gets played up in company brochures, and it had long been at the center of Swenson's business plan. But times had changed.
"In the 1960s, Swenson Granite was doing quite well – we had some high-profile projects. But it was not profitable and it got less and less and less profitable every year," Kurt Swenson said during a recent interview looking back over the company history.
By 1972, he said, the firm was almost out of money. Kurt Swenson was a lawyer in Manchester at the time, but the board of directors called him back to help his cousin, Malcolm Swenson, who was in charge, make a very hard decision. The Dec. 8, 1973, Monitor headline stated dryly "Swenson to Quit Fabrication of Building Granite," but there was nothing dry about it.
"My first day I came to work, I went down to the production plant and told them that we were no longer producing. We closed that plant, put 200 people out of a job. People with years of experience," he recalled. "It was horrible. . . . We paid them every nickel they were due, but unlike this sale, we didn't have money (for pensions)."
The company shut the New York City office, laid off some other people, and faced a future that depended on selling stone for curbs, at the time perhaps 10 percent of overall business.
"I said I will never, ever allow the company to get in a position where this can happen again," Kurt Swenson said.
And despite ups and downs over the years, including a disastrous foray into the public stock market after buying Vermont's Rock of Ages that ended up in lawsuits, Swenson Granite has grown and thrived. It was lack of Swenson family succession, not lack of business success, which led to last week's purchase of Swenson and Rock of Ages by Canadian investment firm TorQuest Partners, which also bought Quebec's Polycor and joined the three to create an industry giant.
Polycor will take over Concord operations, and says the Swenson name will remain and there will be no layoffs or management changes aside from the Swenson brothers' retirement. In fact, the company plans to expand production and stores.
Granite is an igneous rock, created when molten magma cools underground in specific conditions. Its color, strength and other characteristics depend on nearby minerals and the specifics of this cooling, which vary from location to location. That's why the granite in Bethel, Vt., is world famous for its white hue, why North Carolina is known for its pink granite, and why Rattlesnake Hill is full of what is known as Concord Gray.
People have been digging up Concord Gray stone since before the Civil War, and by the turn of the 20th century there were 44 different operators quarrying stone in west Concord, according to the Concord Historical Society's history of the city. One of them was John Swenson, who had moved to the U.S. from his native Sweden in the 19th century and stumbled into the granite-quarrying business. He bought out many of the smaller operators until Swenson Granite Works stood alone.
Incidentally, despite our state nickname New Hampshire doesn't have all that much granite – Mount Washington and its neighboring peaks in the Presidential Range have none at all – and has never been a major player in the global industry. It was the business success of Swenson and a few other quarries in the state during a turn-of-the-century building boom in the Northeast that gave New Hampshire a reputation for producing granite, indelibly attaching it to our image.
The Great Depression crippled the industry as did changes in building technology, and granite quarrying never regained its prominence in the state. But Swenson Granite Works remained a huge force in west Concord.
"Over the years I've met quite a few people, particularly in the Concord area, who say 'my great-grandfather worked there, my grandfather worked there,' " said Kevin Swenson. "It was always part of the community."
After World War II the business was run by three sons of John Swenson: John Arthur, Guy and Omar, all living in west Concord.
"The three brothers were all within walking distance of each other. Uncle Guy had the most kids, five kids, so he had the biggest house," said Kurt Swenson. (He and Kevin are grandsons of John Arthur and sons of Kneeland "Buddy" Swenson.) "We were in and out of each other's houses."
Kurt, who went to Mount Herman School in Northfield, and Kevin, who attended Concord High School, were also in and out of the many small quarries on Rattlesnake Hill, which filled up with groundwater when they were no longer being used – although perhaps not as often as you'd think.
"We'd sneak up every once in a while to go swimming. Lots of people did," said Kevin Swenson. "One swimming hole that was readily accessible, a lot of kids went there. Over time it got filled in."
"We used to come up with my father and shoot .22s into the quarry, the water holes back there," recalled Kurt Swenson.
Both brothers started working in the quarry when they hit their mid-teenage years when the technology of quarrying and preparing granite was much rougher than today.
"Back then it was essentially all done with jackhammers, feathers and wedges. You'd drill a hole, put in feathers and wedges, split the stone," said Kurt, using the term "feather" for a type of shim placed alongside wedges to help expand cracks. "I had an airhammer that bounced up and down that you held along the line – or tried to. In the meantime, hot granite chips are flying up into your face. I remember (thinking) there has got to be a better way."
These days, there is: Stone is largely cut with diamond-tipped saws, which are less arduous and also much quieter.
For his part, Kevin Swenson recalled "shoveling burner dust into grout boxes," which involved cleaning up chips and dust spewed out when liquid-oxygen torches were used to burn channels in preparation for removing a granite block from the wall.
"One day I filled four grout boxes and one of the guys working with me said, 'I think you're crazy.' But he smiled as he said it, so I guess it was a compliment," he recalled.
Both went off to college and left the deep quarry, with Kurt becoming a lawyer and Kevin eventually returning to work in the front office.
Meanwhile, a problem typical of family businesses happened. As older generations died off, private shares were handed down and ownership became diluted among more cousins until "you don't have anyone who's overseeing it," said Kevin Swenson.
Kurt Swenson agreed, in more colorful language: "There was nobody to say 'You're really screwing this up,' until it hit bottom."
Once the two brothers stepped in in 1973, things slowly turned around, based on the dull but dependable business of curbing, although it took a while; in 1980, the firm even declared bankruptcy. 
The first big step came in 1984 when struggling Rock of Ages in Barre, Vt., came on the market. Although that granite quarrying firm was much larger – "they were doing $20 million in sales, we were doing $2 million in sales," Kurt Swenson said – Swenson put together financing and bought it. Since Rock of Ages' main business was in memorials, it gave them a new market.
"We were much better quarries than they were. We were able to change methods, cut down the number of people. It worked out exceedingly well for us," said Kurt Swenson.
The other major step came around 1980, when Swenson turned an underused building on North State Street into its first retail store.
"It was a total failure. What we did was put all the crap granite down there and expected people would buy it. We were just trying to get rid of waste material," admitted Kurt Swenson. But the company learned from its mistake and the retail business has become a major driver of success, to the point that in 1997 it bought the AFCO production facility in Barre to create enough granite steps, benches, signs and other landscape material to meet demand. Swenson has seven stores in four states and Polycor says it wants to open many more.
One other major company event came in 1997 when it took Rock of Ages public at the height of the IPO boom, and turned it into a "vertically integrated" company from initial quarrying through to home sales. Turns out, that didn't work in the monument business, and a decade later Swenson brought it back as a private venture, although not before lots of turmoil and lawsuits.
These days, things are going well for Swenson and Rock of Ages. Sales figures aren't released but Kurt Swenson said that for the two firms combined, they were in the "80 to 90 million dollar range." And whereas in the old feather-and-wedges day the pit was happy to cut 30,000 cubic feet a year, it now cuts up to 500,000 cubic feet a year with no sign of the seam running out. In fact, boring indicates that good granite goes down half a mile – far deeper than it will ever be economically feasible to mine – and extends throughout Rattlesnake Hill.
Right now Swenson Granite Works is undergoing its biggest expansion in many decades, as machines dig into the north side of Rattlesnake Hill north to expose more granite and, more importantly, to change the way granite is quarried.
Right now, stone is cut from the walls and bottom of the massive pit, some 350 feet deep and roughly 6 acres at the top, and the blocks then are lifted out by huge derricks. The expansion, however, is designed to be a drive-in quarry, where trucks can head straight onto the floor and be loaded where the stone is cut, which is cheaper, faster and safer than lifting out 20-ton blocks with cranes.
The expansion should eventually connect with the deep pit, turning the entire operation into a more efficient drive-in quarry. It seems like the operation and its jobs are secure.
Then why did the Swenson brothers, and the board of directors, sell? Because they feared a repeat of four decades ago.
"Both brothers, we have two kids, but none of them want to run (the business). We thought about trusts, went through all kind of things to figure out what to do to keep it (in the family), finally concluded the smartest thing to do was explore all the options," said Kurt Swenson. The company had long had a financial relationship with Polycor, so joining forces was relatively easy once the numbers were nailed down. The sale price has not been disclosed.
Although the decision was bittersweet, with some tears being shed, four generations is pretty good. Certainly no other family-owned granite firm in New Hampshire, and there were several of them, lasted nearly as long.
"I'm just proud that we were able to carry on for the fourth generation – 133 years. The fact that we were able to maintain John Swenson's reputation for integrity and fair dealing with customers, and even more so with employees, that was a great legacy," said Kevin Swenson.
An unusual bit of that legacy can be seen at Blossom Hill Cemetery, not too far south of the quarry. As Kevin Swenson tells it, during a trip in the summer to Falkenberg, Sweden, where the original John Swenson was born and raised, he found an outcropping of granite on the old family farm. He left a piece of granite he had brought from Concord, and carried home a piece of Swedish granite that he placed by John Swenson's grave site.
"In a way you could say the stone cycle has been completed," he said.
(David Brooks can be reached at 369-3313 or [email protected] or on Twitter @GraniteGeek.)
Sours: https://www.concordmonitor.com/
.
You will also like:
.
783
784
785
786
787