Let's Drone Out is a lighthearted chatty drone-focussed podcast. and radio show covering anything and everything drone-related! Recorded live and interactively every Thursday 8-9 pm UK time on Youtube, come join the interactive chat. Jack and his wife Tony, as well as the rest of the LDO crew, are here to bring together everyone from noob FPV'ers to pro commercial aerial photographers; keeping tabs on the latest tech, legal, events and drone news, talking to the people behind the headlines a ...
The View from Our Side of the Cockpit Door
A Podcast Mostly About Netrunner
Show notes are at https://stevelitchfield.com/sshow/chat.html
Audio home of The Jimquisition, featuring its lovely little podcast, Podquisition - starring Jim Sterling, Laura Kate, and Conrad Zimmerman!
The Autoblog Podcast is one of the oldest and most-listened to automotive podcasts anywhere. The show features a rotating panel of editors and guests hosted by Editor-in-Chief Greg Migliore. The gloves come off and the lively discussion has everything from the most important news of the week to the best and worst cars we're driving. The show traditionally wraps with the popular Spend My Money segment. With nearly 700 episodes, the podcast is a must-listen for automotive enthusiasts everywhere.
We promise we are not as Horrible as you think at video games, well maybe. This is a podcast based on current video game culture and much more. Join us for a whole new experience with gaming, we're not your average gamers we are The Horrible Gamers!
Jump in the Funhaus Podcast -- all the gaming, nerd culture, and meat-packing industry commentary you can handle. Watch LIVE every Tuesday at 4PM CT on svod.roosterteeth.com. Watch the free video version at YouTube.com/Funhaus.
The official podcast of GamersWithJobs.com, every week the guys discuss the latest games, issues affecting the industry and more! This is THE gaming podcast for mature gamers.
Welcome to Into the Nexus, a Heroes of the Storm podcast. Garrett Weinzierl and Kyle Fergusson will be taking you through the Nexus every week. Segments include news, strategies, and plenty of community interaction. Follow Into the Nexus on Twitter @ITNcast, catch the VODs on YouTube at youtube.com/Amovetv, and email us at [email protected]
Sneak Attack! is a homebrew actual play tabletop RPG podcast set in the world of Brannis, as well as the depths of outer space. While in season, new episodes release every Friday.
Weekly video game reviews, previews, and analysis of the biggest topics in gaming, covering the latest in PlayStation, Xbox, Nintendo and more! Hosted by Tim Gettys, Greg "GameOverGreggy" Miller, Blessing Adeoye, and Andy Cortez. Watch the free video version at YouTube.com/KindaFunnyGames
The Instance: Weekly radio for fans and lovers of video games and the topics that shape the gaming world. We don't take sides, we don't whine, we just give you the facts, news and tips that you want and need for your favorite online addictions.
A Hearthstone Arena & Battlegrounds Podcast with ADWCTA & Merps of the Grinning Goat. The Lightforge is a weekly podcast that digs deep into the Hearthstone Arena and Battlegrounds meta to help you grab that 12-Win Lightforge Key and become the Last Hero Standing. Hearthstone is always changing, and the Lightforge is the best podcast for staying on top of the game. Co-hosts ADWCTA and Merps are infinite Arena players since beta, averaging ~7.5 wins/run in the Arena with all classes played ev ...
The podcast for PlayStation fans. We're giving PlayStation-focused insight on PlayStation news, we're reveling in nostalgia, and we're making predictions about the future. It's granular about the PlayStation ecosystem. Hosted by Greg "GameOverGreggy" Miller and Blessing Adeoye. Watch the free video version at YouTube.com/KindaFunnyGames
[We have episodes in German and English] How do scientists uncover phenomena and explain their connections? How do engineers design machines, methods and infrastructure? At omega tau, experts give detailed answers. Over the last ten years, we have produced 300 episodes in which we dug deeper, until we ran out of questions. Join us on our journey through the world of science and engineering: the closer you look and listen, the more interesting things get.
A twice weekly automotive podcast hosted by Adam Carolla, Bill Goldberg and Matt "The Motorator" D'Andria. It's the only show of its kind that explores all aspects of the automotive space from the performance aftermarket, to new car buying and the future of the automotive industry. The guys answer your questions, offer advice and feature guests from the automotive industry and celebrity car enthusiasts.
Africa-focused technology, digital and innovation ecosystem insight and commentary.
We Like Dota is a podcast about the casual Dota 2 scene, with segments such as the Hero and Item of the Week, E-Sports coverage, and Noobs Ask Noobs questions.
Giant Bomb Presents is giantbomb.com's home for interviews, previews, and more.
Loading …
Sours: https://player.fm/related-to/commercial-drones-fm
Sinopse
The commercial drone industry is projected to be worth more than $20 billion in the next 10 years. Commercial Drones FM is the podcast for the drone industry. Your host, Ian Smitha helicopter pilot and international drone operatorguides you in discovering the people who power the drone industry, the concepts that drive it, and the global industries who already use drones in their businesses today.
Mostrar mais
#099 - Skydio 2

06/04/2020 Duração: 51min

Skydio CEO, Adam Bry, joins the podcast to discuss the company's newest product, Skydio 2—the world's smartest drone. Bry explains the big differences between R1 and Skydio 2, the underlying technology, and commercial applications from partners like Ware, who build on top of Skydio 2 to automate warehouse inventory tracking. In the second half of the episode, Host Ian Smith is joined by Guillaume Delépine, Skydio's Public Safety Lead, to discuss the company's focus on public safety and first response.

#097 - Impossible Aerospace

06/01/2020 Duração: 32min

Impossible Aerospace is a US startup that manufactures an all-electric, high-endurance multirotor drone called US-1. The drone platform is marketed mainly towards first responders—law enforcement, firefighters, and more. US-1 boasts a flight time of 78 minutes on a total vehicle weight of 17 pounds. Keenan Johnson, one of Impossible Aerospace's co-founders, joined me on this podcast that was recorded at AUVSI's 2019 XPONENTIAL Conference in Chicago, IL.

#095 - Heavy Lift Drones with Parallel Flight Technologies

24/10/2019 Duração: 36min

Joshua Resnick is CEO of Parallel Flight Technologies. Parallel Flight Technologies make hybrid powertrain, heavy-lift drones for commercial applications. Joshua is an ex-Tesla engineer who worked on their semi-truck. He created an incredibly novel powertrain for drones that gives hours of endurance.

#094 - Multispectral Drone Cameras For Agriculture with MicaSense

15/09/2019 Duração: 28min

Drew Baustian, Business Development Manager at MicaSense, joins Ian to explain the finer points of multispectral drone cameras and imagery for precision agriculture. The pair discuss data capture, the science behind the tech, and use cases where multispectral imagery has been a difference-maker for agriculture end users. MicaSense recently released their Altum multispectral sensor.

#093 - How LAFD Uses Drones

15/08/2019 Duração: 28min

LAFD is one of the largest fire departments in the world. Derrick Ward, a firefighter with 30 years of experience, is spearheading the use of drones as Lead UAS Pilot at LAFD. As Derrick reveals, there are many ways to use drones in fighting fires and on search and rescue missions. But the way to truly supercharge them is by sticking thermal cameras on them. Enter FLIR: the world leader in thermal imaging technology. Ian Smith, along with Randall Warnas, Global sUAS Segment Leader at FLIR, travel to LAFD Station 80s at LAX to discover how Derrick Ward and his team are using drones and thermal cameras to help save lives.

#091 - Airbus Urban Air Mobility

04/07/2019 Duração: 26min

Travis Mason is VP and Head of Certification & Regulation, Urban Air Mobility at Airbus. Travis most recently was MC at AUVSI's XPONENTIAL Conference 2019—the largest global gathering of unmanned systems technology in the world. Travis previously was Chief of Staff at Google X and worked with the Wing team on delivery drones. He's passionate about policy—and that's key—as he is charged with helping Airbus' Urban Air Mobility (UAM) technology launch globally. You may know UAM from other popular terminologies, such as but not limited to: flying cars, eVTOL, air taxis, passenger drones, and many more. The UAM challenge touches nearly all facets of policy, technology, society, and even ethics issues (what happens if a passenger-carrying eVTOL aircraft has to choose between saving the souls onboard or bystanders that might be on the ground?) Travis and Ian discuss a variety of issues and challenges around drones, on-demand urban aerial transport, and even the omnipresent urban scooters.

#090 - AirMap with David Hose, CEO

09/06/2019 Duração: 32min

AirMap is a California-based startup that has raised $43.6M to help companies coordinate and scale drone operations in ever-changing airspace conditions. David Hose is AirMap's current CEO. Ian and David discuss: AirMap's history and current offerings LAANC, BVLOS, Remote ID, UTM DJI replacing AirMap with PrecisionHawk's airspace product AirMap's stance on Federal vs. municipal/local regulation and much more

#089 - Indoor Drone Inspections with Patrick Thevoz

22/05/2019 Duração: 37min

Indoor drone inspections have become an enormous ROI booster for energy companies who own and operate industrial assets. Patrick Thevoz is CEO of Flyability, a Swiss company who specializes in building indoor inspection drones. Their latest drone, Elios 2, is an impressive feat of engineering. Patrick joins Ian to discuss the value that indoor inspection drones are bringing to their large enterprise customers. He also explains the engineering designs and decisions that went into the making of Elios 2.

#088 - Commercial UAV Expo

09/05/2019 Duração: 24min

You're about to hear an in-the-field, or rather, "around-the-pool" compilation of quick-take interviews with people with different backgrounds from 15 drone companies at Commercial UAV Expo 2018. The UAV Expo it's a great place to be in October and perfectly situated and spaced 6-months from AUVSI's XPONENTIAL so if you wanted, you can hit those two shows every year and then call it a day. This audio is from the Poolside Happy Hour from Commercial UAV Expo 2018. A big thanks to everyone who chatted with me (sorry if I butchered the spelling of your name! Was hard to transcribe from the audio): Ed Hine - Hazon Solutions/PrecisionHawk Sylvester Greg Krutzinger - Scholar Farms Dani Feller - Scopito Mai Lynn Trong - Reigl David Young - Drone Launch Academy Hannah Marshburn - HyPack Don Burchoff - True Weather Solutions Lisa Ellman - Commercial Drone Alliance and Hogan Lovells Joshua Trujillo - Oakland Police Department Ungid Singh - Pix4D Jared - Texas Drone Company Joshua Resnick - Parallel Flight Technologies

#087 - DroneDeploy's Drone Mapping Software with Jono Millin

28/03/2019 Duração: 44min

Jono Millin is co-founder and Chief Customer Officer (CCO) at DroneDeploy, a software company that specializes in building solutions for mapping business assets with drones. Jono goes in-depth into how DroneDeploy is leveraging computer vision, machine learning, and artificial intelligence to augment their in-house photogrammetry pipeline, Map Engine. DroneDeploy is a series C stage, venture-funded startup founded in 2013. The company has pioneered many technologies for aerial mapping and drone operations including Live Map (and Thermal Live Map), a new Counting A.I. module, and the hosts the world's largest App Market platform for drone data.

#086 - Flying Cars & eVTOL Aircraft

20/02/2019 Duração: 23min

Can you imagine yourself buzzing around the urban landscape in a flying car in 2025? Bell—and companies such as Uber and Airbus—really want you to be. Whether you call it a flying taxi, a flying car, eVTOL aircraft, passenger drone, or air taxi, it all means the same thing—the future of urban mobility is approaching and it will manifest in electric aviation. Bell, one of the world's largest helicopter manufacturers, showcased their Nexus prototype hexacopter eVTOL aircraft (flying car) at CES 2019. I was there with Scott Drennan, Vice President of Innovation at Bell to have a chat about Bell Nexus and our destiny of advancing urban air mobility.

#084 - Drones At Skyward, A Verizon Company with Mariah Scott

12/01/2019 Duração: 24min

Why did Verizon, a $30+ billion telecommunications company, acquire Skyward, a 4-year-old drone startup out of Portland? Mariah Scott, President of Skyward, joins Ian to discuss exactly that—the decision behind the Verizon acquisition, her thoughts on the direction of the drone industry in 2019, and why the future of UTM (Unmanned Traffic Management) is so critical. "UTM is a concept—it's a system of systems. It's like the internet, it's going to grow up over time. From Skyward's point of view, what we really want to see is global interoperability." - Mariah Scott, President, Skyward, A Verizon Company

#083 - CNN Air with Greg Agvent

18/12/2018 Duração: 32min

Ian is joined by Greg Agvent, the Senior Director of CNN's Aerial Imagery and Reporting Unit—known as CNN Air. When evaluating drones for business, it's easy to think of all the things they can replace. For aerial journalism and newsgathering, helicopters are the first thing that come to mind. But if you think national media organizations are going to fire the helicopters in place of drones... think again. Drones aren't replacing traditional manned aircraft any time soon. The pair discuss how CNN is using drones in their Aerial Imagery and Reporting Unit; the types of hardware and software they use, when it's best to use a drone (or a helicopter), and getting the first waiver allowing the team to perform flights above people in the U.S.

#082 - Kespry Drones & Software with CEO George Mathew

15/11/2018 Duração: 31min

Join Kespry's CEO, George Mathew, and host, Ian Smith, for a deep dive into Kespry's enterprise drone hardware and software offerings and outlook on where the industrial use of drones is heading. And would you like to know what the CEO of one of Airware's direct competitors thinks about them going out of business? Listen on and find out.

#081 - 2018 Drone Market Trends And Analysis with Colin Snow

25/10/2018 Duração: 40min

Colin Snow, AKA "The Drone Analyst", joins the podcast for the 3rd year in a row to talk about his company, Skylogic Research's, annual report on the drone industry for 2018. Colin and Ian dive into five topics and key insights: • DJI's complete domination of 70%+ market share • Customers are buying more expensive drones • Drone service providers are reporting little revenue • High-accuracy mapping techniques are not being adopted quickly • Drone fleet sizes are small and number of flights are lower than anticipated

#080 - senseFly's Newest Drones - eBee X and ANAFI Work

20/09/2018 Duração: 34min

In September 2018, Parrot Group's senseFly released some exciting new professional drones - the eBee X and the ANAFI Work - along with several new camera options. Jean-Thomas Célette, Chief Strategy & Product Officer at Parrot Group, joins Ian to provide an overview of the new drones and camera options from senseFly. New senseFly products include: eBee X drone ANAFI Work drone Aeria X camera Duet T camera S.O.D.A. 3D camera
Títulos relacionados
Experimente 7 dias grátis
Acesso ilimitado a todo o conteúdo da plataforma.
Mais de 30 mil títulos, entre audiobooks, ebooks, podcasts, séries, documentários e notícias.
Narração dos audiolivros feita por profissionais, entre atores, locutores e até mesmo os próprios autores.
Experimente 7 dias GrátisPromoção válida para novos usuários. Após 7 dias, será cobrado valor integral. Cancele quando quiser.
Sours: https://www.ubook.com
Commercial Drones FM is a podcast about drones and the projected $20+ billion industry that they are the centerpiece of. It is a company created by Ian Smith, the CEO and host of the podcast. Guests on Commercial Drones FM have come from Forbes, The Verge, DJI, AT&T, NOAA, Recode, The U.S. Department of the Interior, DroneDeploy, PrecisionHawk, 3D Robotics, and more.
Commercial Drones FM is a podcast about drones and the projected $20+ billion industry that they are the centerpiece of. It is a company created by Ian Smith, the CEO and host of the podcast. Guests on Commercial Drones FM have come from Forbes, The Verge, DJI, AT&T, NOAA, Recode, The U.S. Department of the Interior, DroneDeploy, PrecisionHawk, 3D Robotics, and more.
Categorie(s)
Brand Identity

Client
Commercial Drones FM

Year
2019
By picking the right colors we made sure the logo can be used in many ways but will remain recognizable at all times.
Logo Design
Visual Identity
Brand Applications
Studio Opmars
Studio Opmars
Studio Opmars

©2019, Studio Opmars.
All works are the intellectual property of Studio Opmars. Please do not reproduce without the expressed written consent of author.
Sours: https://studioopmars.com/work/commercial-drones-fm
DJI MAVIC MINI - BEST Drone for the PRICE! (2.7K Footage)
Exploring the Present and Future of the Drone Industry - Commercial Drones FM Podcast Insights
If you've ever done a search for "commercial drone" or something similar, you've likely come across one of Colin Snow's articles. A 25-year technology industry veteran whose interest and expertise in commercial drones stems from his experience making, programming, and piloting UAVs, Colin's interest and expertise around what is and will be happening in the commercial drone industry is unmatched. That insight and experience made for a fascinating discussion on episode #25 of the Commercial Drones FM podcast.
Host Ian Smith discussed a wide range of topics with Colin, aka the Drone Analyst, during the episode, which included exploring some of the biggest misconceptions, myths and opportunities that currently exist in the market, as well as a look into the future. I was able to connect with Ian to run through a few questions I had for him after listening to the episode which center on how the technology is being utilized on the farm, whether he's in agreement with Colin around what standards will mean for organizations moving forward and plenty more.The podcast is embedded in the player below, but you can also listen to the episode on iTunesor GooglePlay.
Jeremiah Karpowicz: Hearing Colin talk about his professional experience got me thinking about the many different backgrounds of people in the drone industry. In the conversations you've had with your guests, have you noticed any commonalities in those backgrounds, or are they all over the place?
Ian Smith: It's always interesting to discover what led people to careers in the drone industry. Whether it was a previous position that had something to do with similar technology, or if it just stemmed from something else—something more primal that had been with them since they were younger. The desire to take flight is strong and the barrier to entry has previously been quite high. Now, nearly anyone can become an FAA-certified pilot by just taking a $150 written test. Regardless of that, there does seem to be a commonality in that folks who work for OEMs and software companies tend to have had some experience in aerospace or the technology sector.
You guys had a pretty in-depth conversation around why agriculture is not the most lucrative market for drones, which is something Colin has written about extensively. Do you think some of the challenges he mentioned are exclusive to the ag space, or will they pop up in other industries?
Good catch. Agriculture can be lucrative but has been the epicenter of drone hype for years now. The earliest of adopters in agriculture started to get on-demand aerial views of their assets via drone as early as 7 years ago. Agriculture is one of those industries where so many factors come into play for the final product—the weather, the soil type, field history, seed type, row spacing, time of planting, time of harvest, sunlight, moisture, etc. The question has always been, "Great. I have an NDVI map of my field. Now what?" Companies are trying to make drones more effective by developing software that can make the data they provide more useful and give the grower something to actually do; a deliverable that lists the actions to take to increase the yields or decrease the inputs. Drones are just a single piece of the puzzle and they may never have had a fighting chance to live up to the hype that many placed upon them. There is a lot going on in agriculture, there just needs to be more development in the software to make them a no-brainer. If you look at construction, for example, there are quite a few less variables, so drones became immediately useful by providing data that none of the companies had ever seen before. Elevation models, 3d models, volumetrics, point clouds, video, and orthophotos are changing the way construction companies conduct their operations by giving them the power to increase efficiency, safety, and save money from this aerial imagery. The size of construction sites are also perfectly within the endurance capabilities of most small drones so that's another thing they have going for them. With that said, other industries will absolutely experience these challenges but have the virtue of not having been under such an intense spotlight of expectation.
Colin mentioned that he's never seen an industry with so much aggressive speculation around growth, and that he's currently tracking over 50 projections concerning the value of the technology. What do you think are some of the factors that have contributed to so such a major hype cycle?
To quote Mugatu, "That drone industry's so hot right now." I believe one reason for the hype is that flying robots are intrinsically cool—if they can be used for business, even better. But really, it's seriously odd on how wild the speculation is, the rate at which it's coming, and the variation of the projections. Colin laid down some excellent points on how these industry reports work so if you want to understand why major investment firms and analysts are quoting a $120+ billion market potential, you should definitely give the episode a listen. I have been contacted a few times to participate in some industry reports and the actual methods in which they get their data was a bit alarming. On contributing to one report, I was asked to guess how much the thermal imaging market would be worth in 5, 10, and 15 years... how could I possibly come up with a reliable metric? I wound up doing some rudimentary math and assumed that sales would moderately increase and hardware prices would moderately decrease. My final result was incredibly conservative and probably pretty boring. I'm not sure if they wound up using my projection - the report would've cost me hundreds of dollars just to read.
Do you agree that "companies who don't think there will be standards are dead"?
I'm mostly in agreement. Any company worth its salt will easily identify that there are rules and regulations in which to play by when fostering commercial drone operations. I spent many years in commercial/business aviation and mountainous efforts were made towards compliance. Just take a look at a printed copy of a FAR/AIM and you'll get anxiety just imagining what's written inside. The FAA can audit a company if they want and go through flight operations records. What if you have no records? Your operational certificates can be revoked and you can lose permission to operate aircraft indefinitely. Drone industry standards are directly influenced by existing manned aviation—the FAA rules the skies and the main concern is safety. If you don't want to comply, you'll never see the potential ROI because you'll have growth anxiety. All it takes is one incident. Something that's really interesting to me is seeing legacy manned aviation standards companies like Wyvern, a flight operations auditor, coming into the drone space. Wyvern announced their EXACT Assessment Program at AUVSI, which is a certification process for drone operators who want to uphold rigorous safety standards and adhere to industry best practices. In manned aviation, charter companies and flight departments will wear their Wyvern certifications like badges of honor, showing how important the culture of safety is to their operation and how pervasive it has become. There is something to be said about that.
When it comes to the future, Colin talked about and has tweeted about how we might need to reconsider when that future is going to arrive, since the creation of something like a UTM is going to require major business and regulatory questions get sorted out. What sort of people/organizations/companies do you think will emerge or take charge to help find those answers?
NASA's UTM effort seems to get a lot of attention. They're trying to create the answer to a very difficult challenge—a future in which there are thousands of drones and hundreds of manned aircraft operating together in a given area. The FAA has made powerful strides to bring us closer to that reality, which I applaud them for. As far as the companies that are involved, there are quite a few which are trying to play a major role. You've got business lobbying organizations like the Small UAV Coalition, regulatory-focused companies like Skyward, and other small/medium businesses which all play a role in making their voices heard to help find these answers. Part 107 so far has been a resounding success but as drone operations grow and regulatory concerns like beyond visual line of sight operations become more and more requested by operators, a scalable system needs to emerge. Whether it comes from the private or public sector shouldn't matter much. I'm hoping that UTM succeeds and comes sooner than later.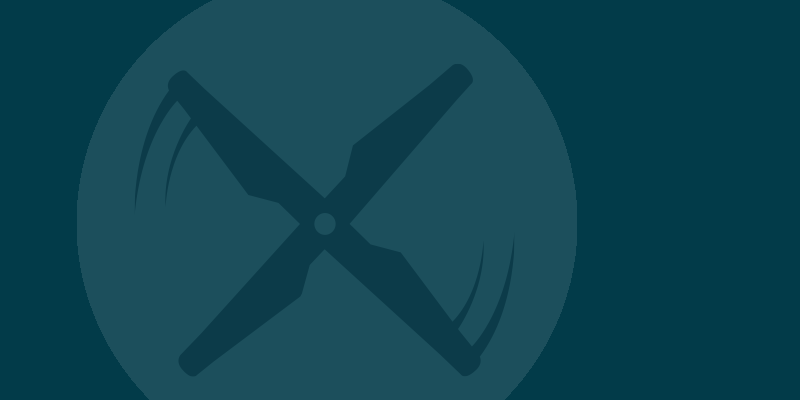 Want more stories like this? Subscribe today!
Jeremiah Karpowicz
Jeremiah Karpowicz is the Editorial Director of Commercial UAV News. He has spent over a decade cultivating communities of all different types, both in-person and online. He has created articles, videos, newsletters, ebooks and plenty more for these communities as a contributor and editor. He has also shaped and defined various conference programs. Today, he is focused on defining what it means to take the engagement that happens in both the physical and digital worlds to the next level. You can get in touch with him on Twitter: @jeremiahkarp
Our Newsletter
Subscribe to our weekly global newsletter or to our monthly European newsletter for news, insight and market information about commercial drones!
Sours: https://www.commercialuavnews.com
Fm commercial drones
.
DJI MAVIC MINI - BEST Drone for the PRICE! (2.7K Footage)
.
Similar news:
.
995
996
997
998
999